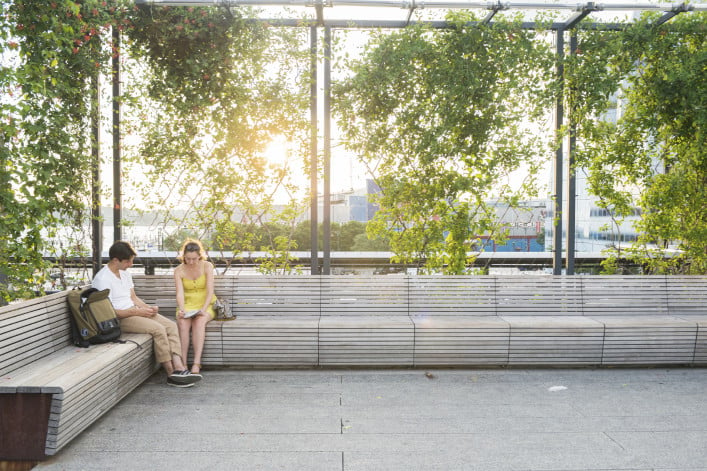 Oh, the joy of spring and summer! But while our suburban counterparts dust off their lawn furniture and start enjoying the longer days in their private outdoor spaces, those of us residing in the city often have none to speak of (although we'd be remiss not to mention all the incredible parks we have at our disposal, and the increasingly popular green rooftops).
Nonetheless, New Yorkers are nothing if not resourceful and intrepid in our quest for outdoor space. Below, seven creative city residents have carved out "outdoor" space for themselves.
Juliet balcony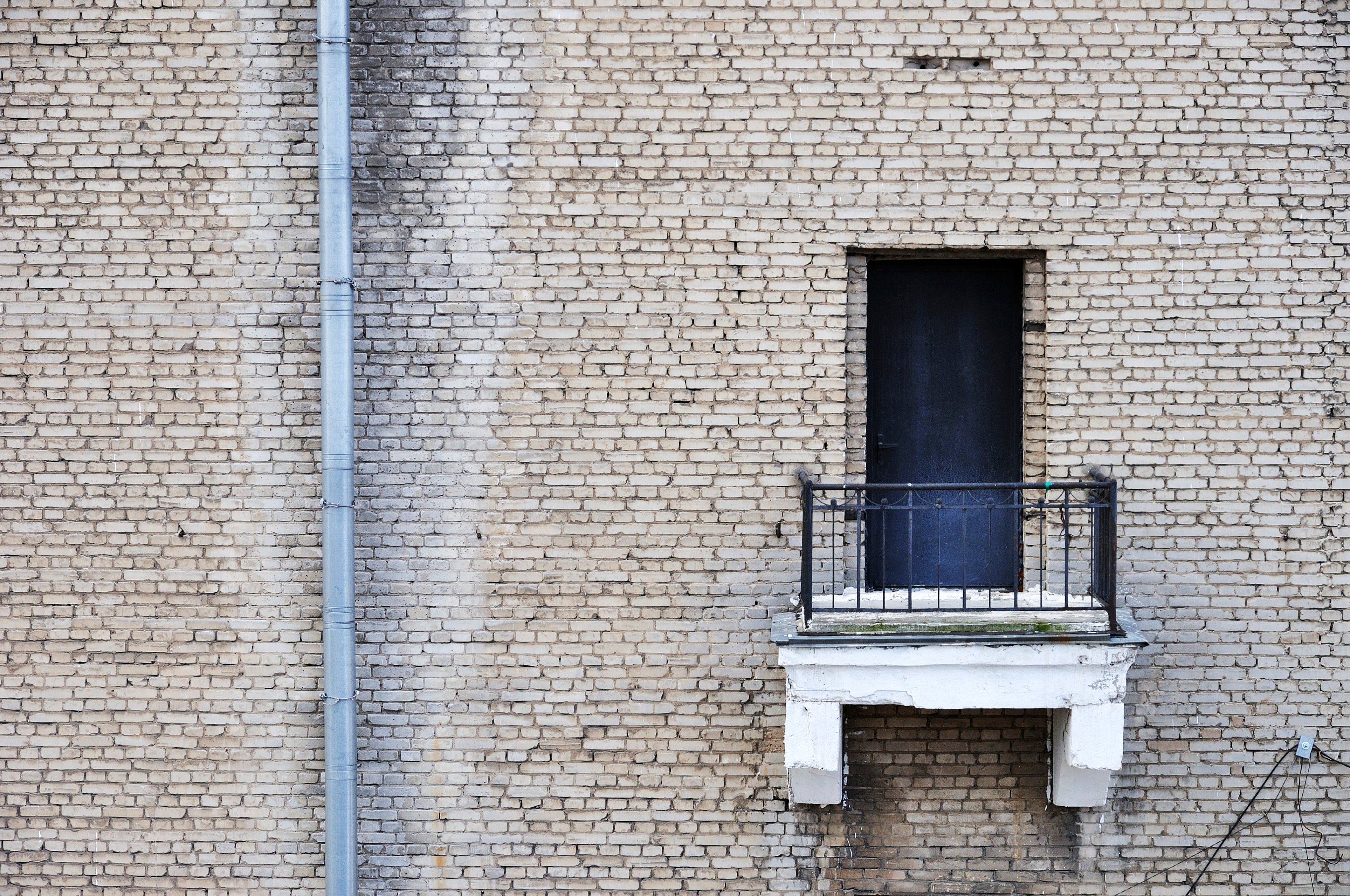 Ah, the Juliet balcony. Many people (ahem, Gothamist) may argue that is a misnomer for something that isn't really a balcony and therefore doesn't really deserve its Shakespearean name (no matter how famous the play that gives it its moniker). Simply put, a juliet balcony (aka balconet) is not much more that a safety railing on the outside of an upper-floor window. There may be a few inches space to stand on "outside" though not much more than that. But city folk know that in small living quarters, every inch counts. Having open, full-length windows gives the whole room that airy indoor/outdoor vibe.
Fire escape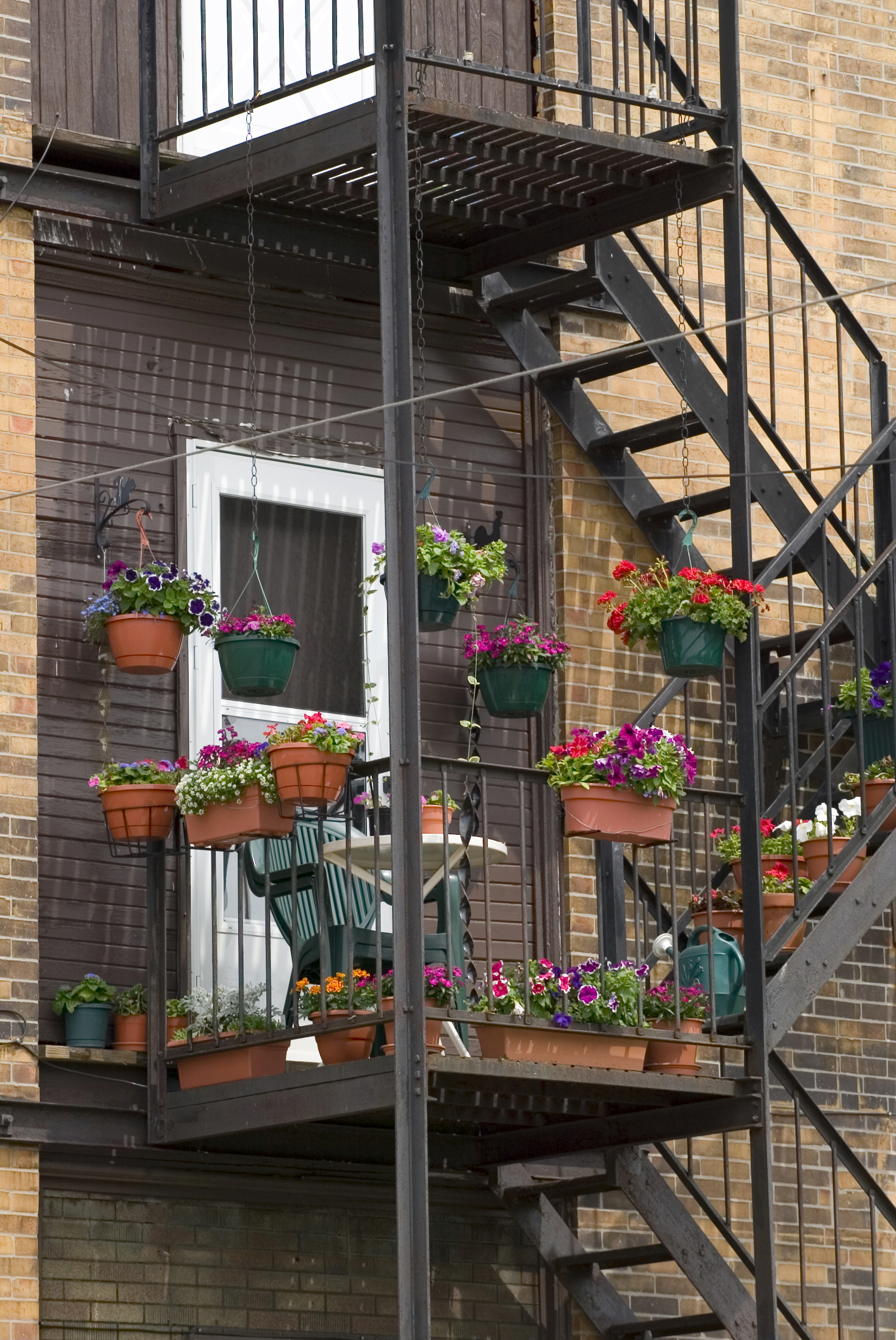 The fire escape, or more precisely the unorthodox use of the fire escape, has long been a New York City architectural icon. It may not be in keeping with regulation to put anything on the fire escape (and New Yorkers may have a love/hate relationship with them), but it's also irresistible for many who want to capitalize on that sliver of a "deck" right outside their window. 
Building stoop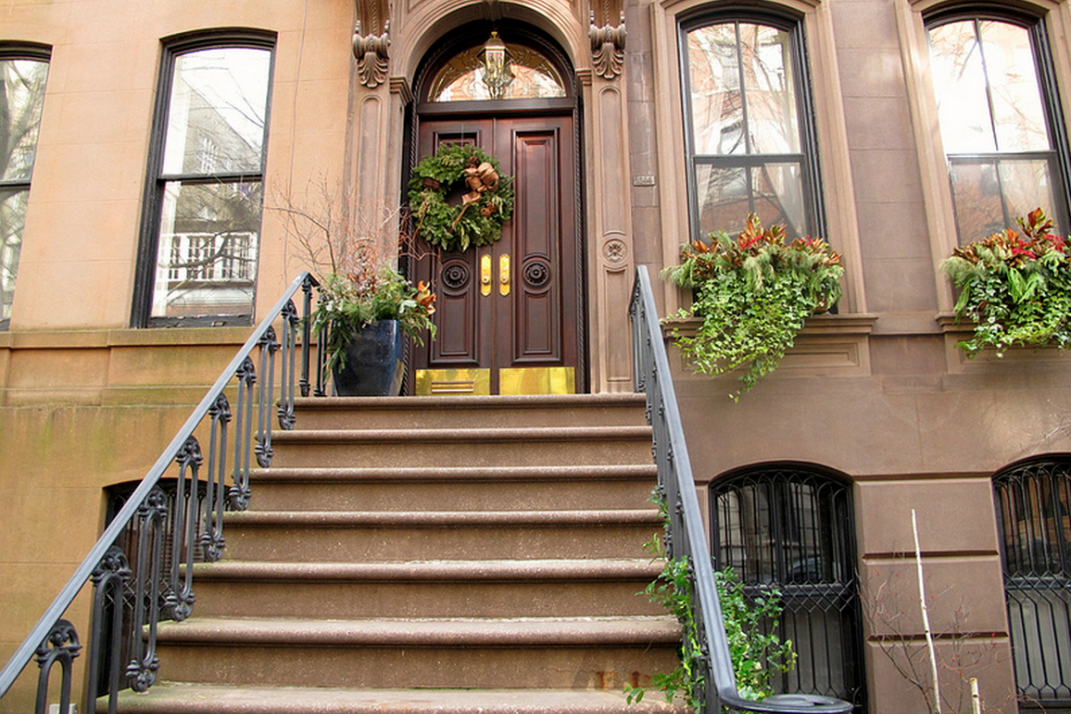 Is there anything more New York than sitting on your stoop, reading a book, cup of coffee in hand, and people-watching at the same time? Or, you know, hosting a chat show and snuggling with handsome actors who are themselves New York City icons (we're looking at you, Cat Greenleaf)?
Building courtyards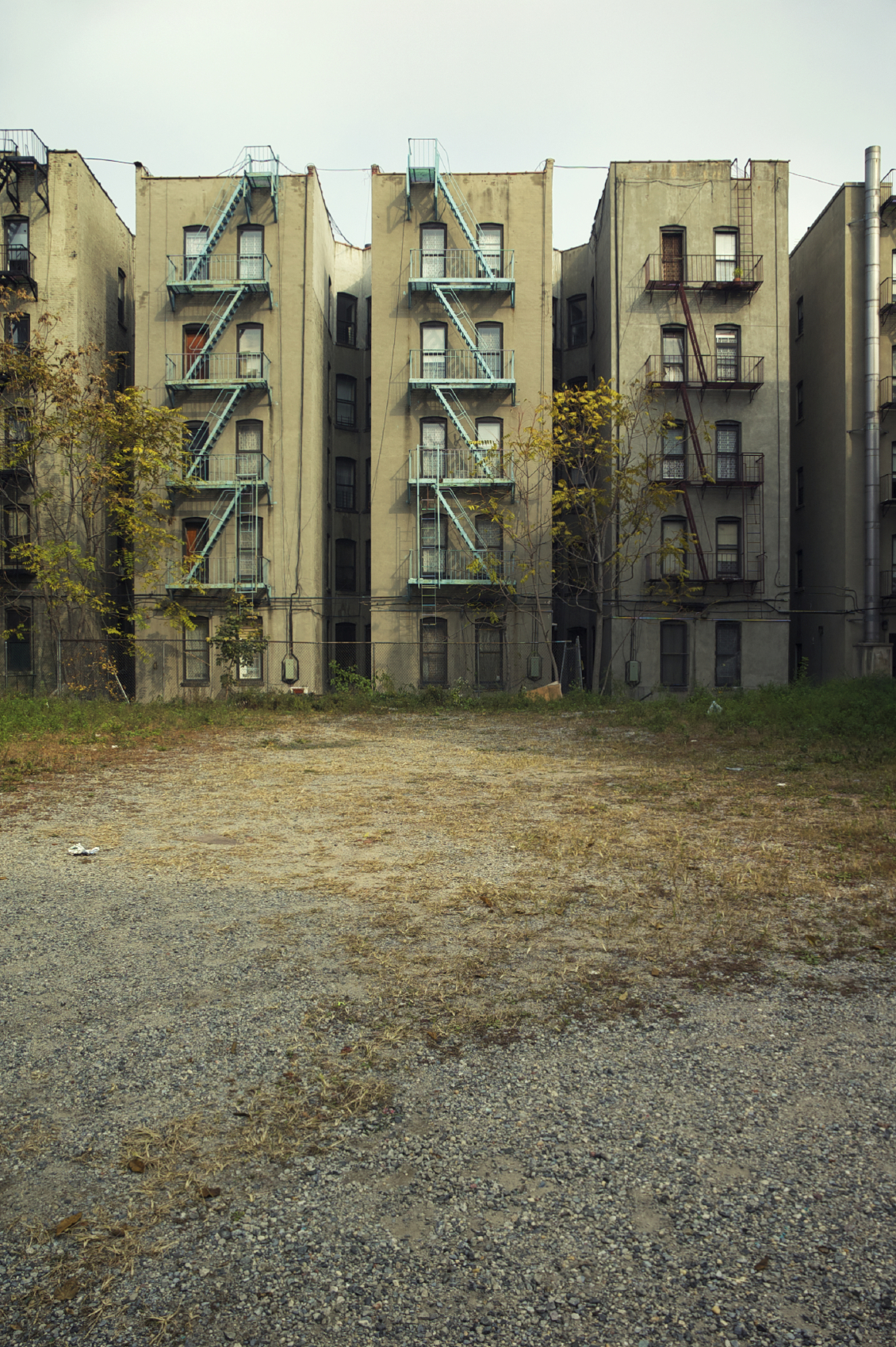 There are countless neglected and totally unused building courtyards in our city. It's not that unbelievable considering many of them are naturally dank, unwelcoming spaces enclosed by their own building. Which is why it's so lovely when the most can be made of the quiet outdoorsy-ness they can offer. We suggest putting together a bunch of neighbors and getting things done. How about starting a community garden?
Tree pits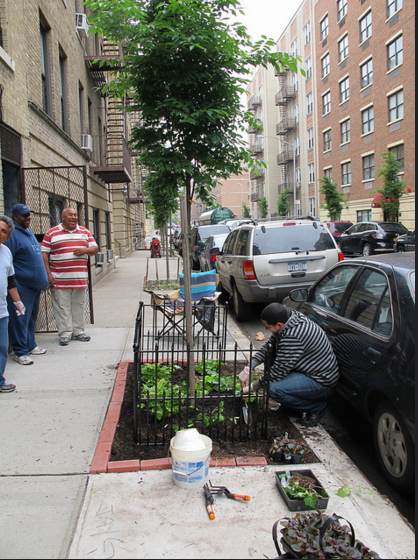 We often overlook them when we're walking down a block in our rapid too-busy-to-smell-the-roses pace, but isn't it enchanting when we come across particularly well-kept tree pit that makes us stop? That's likely your neighbor's handiwork! And just so you know, the city would love it if more green-thumbed New Yorkers would take the opportunity to do a spot of gardening and neighborhood beautification at the same time by
taking care of our street trees and greenstreets
.
Belly window bars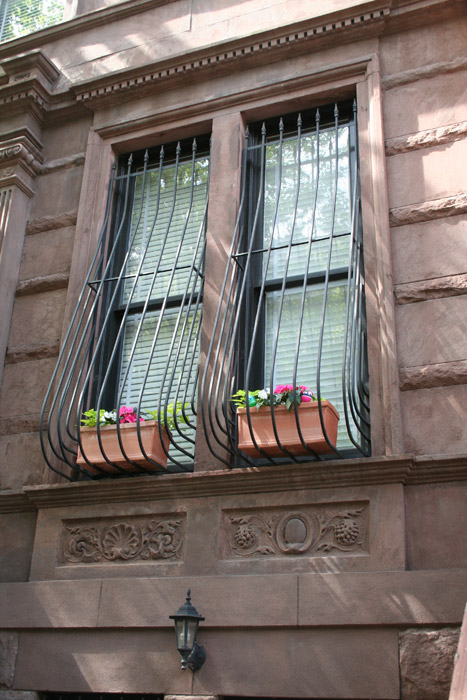 If the balconet is a second class balcony, these window bars could be considered their unfortunate third cousin. But, as has been said countless times before, New Yorkers are nothing if not creative and clever at using every inch the good (land) lord has given us. If life gives you window bars, why not try growing lemons in your window bar garden and make lemonade?
Window seats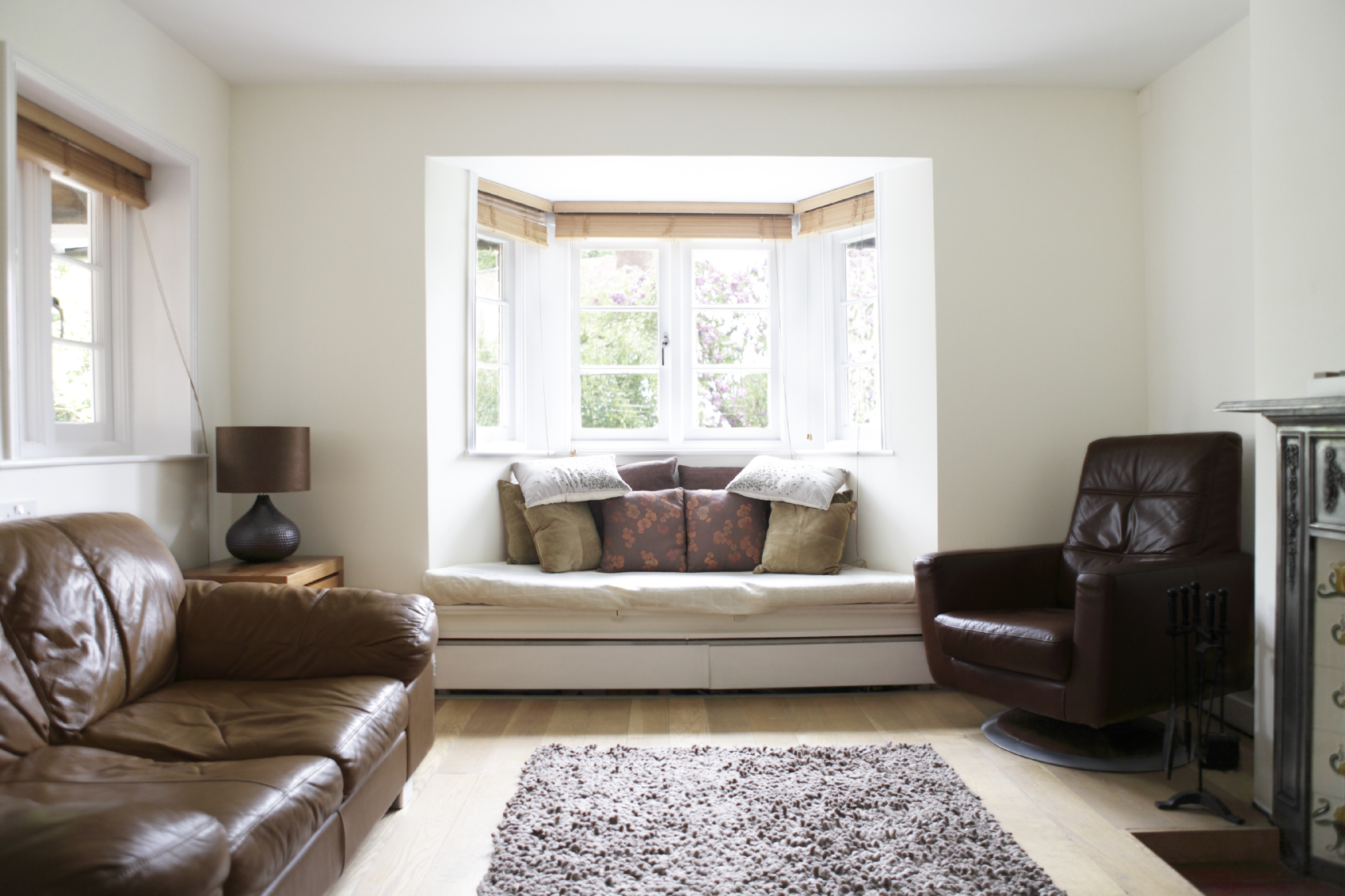 Okay, you're technically not outdoors at all. But it's all about perspective sometimes, and window seats certainly give you that: more views, more light, more air. And sometimes, that's all you need.
Brick Underground articles occasionally include the expertise of, or information about, advertising partners when relevant to the story. We will never promote an advertiser's product without making the relationship clear to our readers.