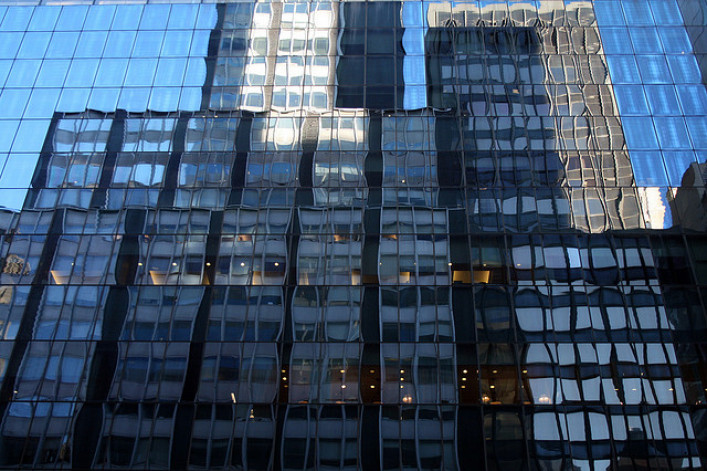 Think rent stabilization only applies to older apartments? Think again. 
Many of the city's newest rental towers feature rent-regulated apartments (in exchange for tax breaks for their developers). But a new examination by ProPublica finds that many New Yorkers living in the these apartments are being overcharged.
"Buildings built after 1974 are also frequently subject to rent stabilization if they are getting property tax breaks from the city known as J51 or 421A," reports ProPublica. "These tax breaks, which can last for decades, require landlords to subject ALL their units to rent stabilization for the duration of the tax breaks, no matter what the monthly rent is."
Oftentimes, according to the site, landlords illegally raise rents on these units once it's time to renew the lease. Rent increases are decided by the Rent Guidelines Board (RGB), which this year voted for a freeze on one-year leases and a 2 percent increase on two-year leases. Those in danger are often tenants being charged  "preferential rents," which are lower than market rate.
If you're the original tenant in an apartment (as is the case in man of these brand new rentals), the landlord can't raise the preferential rent by more than the RGB limits.
In that case, "the legal rent is the initial rent paid, even if it's called 'preferential'," reports ProPublica. (On the other hand, a "vacancy allowance" ensures that once one tenant leaves an apartment, landlords have the right to raise the legal rent by up to 20 percent. ) 
And some  stabilized landlords are illegally asking for more than one month's security deposit. ProPublica points specifically to a Williamsburg rental called The Driggs, which it claims has engaged in both illegal rent increases and illegal requests for higher deposits.
ProPublica also found that landlords have failed to list 50,000 apartments for rent stabilization despite getting their tax breaks. And local and state officials have been slow to act.
For more on these disturbing practices, and what to do if you suspect your landlord might be overcharging you, check out the story on ProPublica.
Among other tips, experts advise checking to see if your building is getting a tax break by typing in your address here. If you see a J51 or 421A property tax benefit listed, you are legally entitled to a stabilized lease.
ProPublica, working with WNYC, is also inviting New York City tenants to share their stories (confidentially).
Related:
Ask Sam: What does "preferential rent" mean and are there any downsides?
The insider's guide to rent-stabilized apartments
My exasperating, enlightening, ultimately successful search for rent-stabilized digs
Ask Sam: How do I find out if my apartment's supposed to be rent-stabilized--and my landlord owes me money? (sponsored)
How to find a rent-stabilized apartment in NYC
Brick Underground articles occasionally include the expertise of, or information about, advertising partners when relevant to the story. We will never promote an advertiser's product without making the relationship clear to our readers.