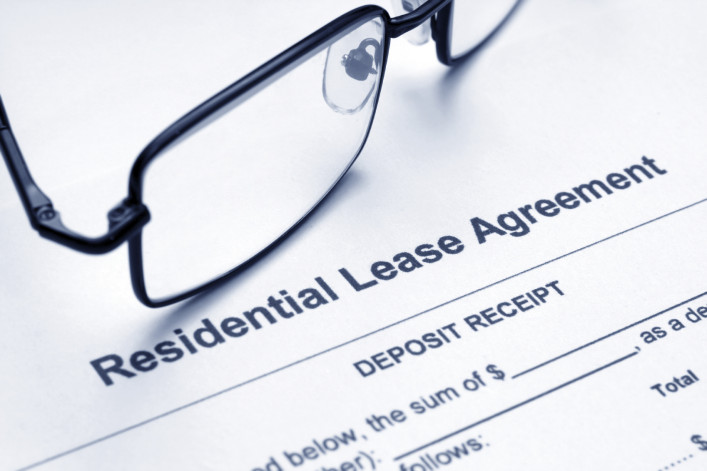 Hearing a lot about rent regulation these days? The reason is two-fold. First, the city's Rent Guidelines Board will hold its annual vote on rent increases for rent-regulated apartments on June 24 at Cooper Union (public hearings are taking place across the boroughs this week and next). After a preliminary vote, the Rent Guidelines Board said it will likely raise rents by anywhere from zero to 2 percent on one-year lease renewals, and .5 to 3.5 percent on two-year renewals. (Last year, the RGB  increased rent  for rent-regulated apartments by the smallest amount in its history. )
But that's not all. On June 15, rent laws are set to expire, offering an opportunity for those in Albany to renegotiate some aspects. Among the big issues: Vacancy deregulation (the fact that once an apartment hits $2,500 it is no longer stabilized) and the so-called "vacancy bonuses"(the fact that landlords can raise the rent 20 percent when a new tenant comes in). More than 100,000 rent-regulated apartments could become de-regulated if the law expires and stricter laws aren't put into effect.
Where the politicians stand
Mayor Bill de Blasio has come out in support of ending vacancy deregulation and  vacancy bonuses in an effort to protect those currently  in rent-regulated apartments.  He's also calling for the rent increases resulting from building and apartment improvements to be made temporary. What that means is that under his plan, costs from major capital improvements or improvements to individual apartments would be spread over seven (for MCIs), or 10 years (for individual apartments). Long-term rent  would reset after the fixed period.
Governor Andrew Cuomo is in favor of eliminating vacancy decontrol or " at the very least significantly raise vacancy decontrol thresholds." He also wrote in the New York Dally News this weekend that he'd like to "further limit vacancy bonuses to ensure landlords aren't rewarded financially for schemes to force tenants out; make major capital improvements and individual apartment improvement surcharges that go away once recovered by landlords, instead of ways of artificially raising a unit's monthly rent; and make the preferential rent operate as the legal rent for the life of the tenancy."


Opposing sides
Ava Farkas, executive director of the Metropolitan Council on Housing, is calling for the elimination of vacancy deregulation, rather than just raising the threshold, as some have suggested. "The issue isn't how high the cap is. When there's a threshold, landlords will harass tenants until they get to that. A deregulation number — no matter what it is — creates an incentive for landlords to hike apartments up to that number." 
Landlords, she says, can file MCIs for the building, or improvements to an apartment itself in order to get the monthly rent up to $2,500, and they often do.
Farkas is hoping lawmakers do away with the "vacancy bonus" and institute tighter restrictions when it comes to preferential rent. Landlords will sometimes charge a "preferential" rent that's lower than what's technically allowed  when they don't think they'll get the legal rent. The problem, Farkas says, is that when the lease is up they often substantially increase the rent based on legal rent. She and other advocates, including de Blasio, are  calling for the law to state that preferential rent remains for the life of the tenancy.
When it comes to the Rent Guidelines Board increase, Farkas says "we want nothing less than a freeze, but we're hoping for a rollback."
Andrew McLaughlin, executive director of the Rent Guidelines Board, said he has seen a stronger call for a rollback than ever before, from tenants and politicians.  "There have always been discussions about it, but not to the extent of the  testimonies we saw at the first hearing on Monday. Usually it's all about the rent freeze," he says.
Patrick Siconolfi, executive director of the Community Housing Improvement Program, a  trade association representing owners of rent-stabilized apartment units, says the idea of a rollback is entirely unfair to landlords. "It's a ridiculous concept," he says.
And when it comes to vacancy deregulation, he thinks the numbers are being blown out of proportion. "Every year about 90,000 rent-stabilized become vacant and only about 4,000 become unregulated." And, he says, "of about a million rent stabilized, 163,000 are occupied by people who make $100,000 or more." Rent stabilization should be for people who are in need, he says, and the real issue is that rent stabilization is not "means-tested."
The battle over vacancy deregulation is obscuring the real issues, he contends. The real issue is that  "rent stabilization is poorly conceived: It's not focused on the right tenants and it doesn't create proper incentives for owners. Any economist will tell you that price controls always lead to shortages."
Plus, he says of the mayor's 10-year affordable housing plans calling for 80,000 affordable units: "There are 163,000 (occupied by people making $100,000 or more). He's got twice as many already there, already built."
Steven Spinola, president of the Real Estate Board of New York, agrees that it's about reforming a failed program. "Now is the time for all stakeholders to admit, since rent regulations first appeared in the 1940's to deal with soldiers returning to the city seeking apartments for their new families, it has done little to provide for quality affordable housing for those who need it," he says.
To Spinola, the solution is not in regulation, but creating more housing. "Building more multi-family rental housing is the path to more affordable housing," he says.
Jack Freund of the Rent Stabilization Association says the proposed moves could really hurt landlords who offer affordable housing to tenants.  By eliminating or limiting "high-rent vacancy decontrol, ending vacancy allowance, or limiting the amount that rent can be raised after apartment and building improvements" he says, you take away the resources small landlords need to maintain affordable housing.
Freund also worries about the proposed Rent Guidelines Board rent freeze, which he says would be "another blow" to owners providing affordable housing. "The mayor should know that it takes revenue to operate rental properties — as de Blasio himself is a property owner who collects in excess of $100,000 from his three tenants, whose rents he raised $50 a month to cover rising expenses," he says.
Related:
New Yorkers' biggest misconceptions about rent stabilization
My exasperating, enlightening, ultimately successful search for rent-stabilized digs
Ask Sam: How do I find out if my apartment's supposed to be rent-stabilized--and my landlord owes me money? (sponsored)
How to find a rent-stabilized apartment in NYC
Brick Underground articles occasionally include the expertise of, or information about, advertising partners when relevant to the story. We will never promote an advertiser's product without making the relationship clear to our readers.