Room for Improvement
New Yorkers' wish-lists can be pretty basic: Decent kitchens, non-sweltering apartments and roommate-free living rooms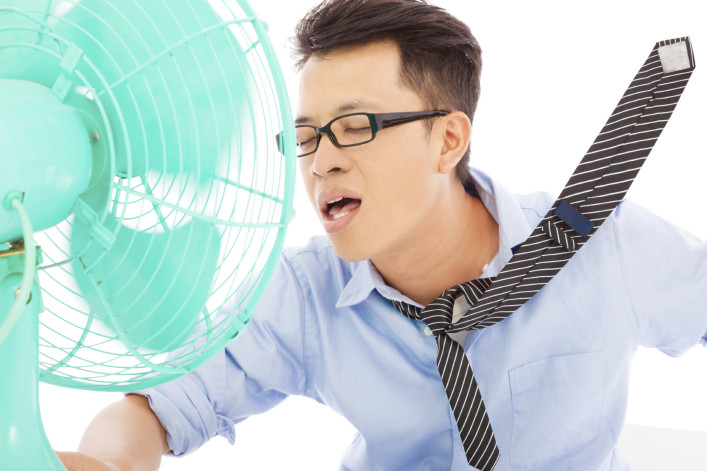 A chef's kitchen, A/C for the impending summer, and a home to call their own. Five residents of New York share  their hopes and dreams.
A (modest) kitchen fit for a chef I'd like a decent kitchen. I have a pretty good idea what I'd need in it and it's really just the basics.  Because I'm a chef, people think I want all these fancy things, but really, all I need are good versions of the basics: a really good stove with an extractor fan and very durable work surfaces that are easy to clean; obviously a better dishwasher, and a pantry where I can keep all my foods in order and enough storage for the gadgets I do have. I like to cook even when I'm not working. —Josh, Harlem
Any room with a view I'd love a view. I'm on level with the portion of the building across the street that houses their mechanical/HVAC stuff I guess, so it's just aluminum panels. And that's the good window. The other windows face into a courtyard that's mossy, and across are the walls of the next building. I get enough light because it's a high floor, but it feels like the apartment is trapped in a bubble or something. It really makes me feel closed in sometimes. —Nikee, Hamilton Heights
Sweating it out I'd love to have the electric updated in this four-bedroom apartment, but it's a rental so for now my roommates and I have to — quite literally — Sweat. It. Out. There are only two grounded (three-pronged) outlets in the apartment that will take, well, anything that has a three-prong plug. But more crucially, only two of those outlets will be able to take an A/C. Even if we had more outlets, there isn't enough power to supply them. There are only three breakers in the whole place, which should have been our first clue that we would have this dilemma. We just moved in and haven't experienced scorching temps yet, but I know we will have to come up with a plan soon. I'm guessing it will involve lots of fans and everybody sleeping with open doors in the summer. —Quinn, Mott Haven
Trainwreck of a living situation I'm over the railroad-style situation we've got going on. It was the only way we could have a roommate here and it was only for eight months Thank god my roommate is moving out soon when the school year is over. My boyfriend and I will have the place to ourselves and her room can be the dining/ living area again. My roommate thinks she got a great NYC experience to take back to her country. For me, this whole experience has been an exercise in speed-dressing and nocturnal bladder control.-Bethany, Park Slope
Looking for a real home I live in a room in an apartment. I'm not a roommate so much as I am a boarder. The person I live with is not social, which is fine, but she also hasn't been inviting. The living room is just for her use, and I'm not allowed to keep my stuff in the bathroom. So I keep my bath stuff in a caddy, like in college! I can use the kitchen, and there is space allocated for me in the fridge.  I have a mini-fridge in my room for all my good stuff, like wine and cheese. I guess the rent is fair, and it's better to have such a clear-cut arrangement between roommates. But I sure don't feel at home here.—Maike Morningside Heights
Related:
More space, a washer and dryer and a decent paint job. Is that too much for a New Yorker ask?
What do New Yorkers fantasize about? Soundproofing, deeper tubs and more
Fewer roommates, a legal lease are among New Yorkers' city living dreams
"Less baked" roommates, a kitchen that's closed off, and other dreams of better NYC living
Brick Underground articles occasionally include the expertise of, or information about, advertising partners when relevant to the story. We will never promote an advertiser's product without making the relationship clear to our readers.