Room for Improvement
"Less baked" roommates, a kitchen that's closed off, and other dreams of better NYC living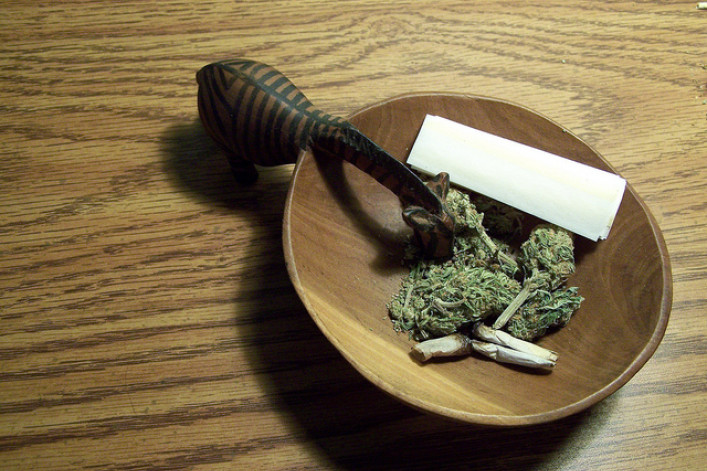 From nasty neighbors to teeny tiny bathrooms, these five New Yorkers spill their real estate woes and how they'd make things better, if they could.
A less smelly situation I'd love a separate kitchen. I know everybody talks about open spaces, and open plan living may work for some…but I think a separate kitchen works for everybody. People love to say that when they entertain everybody gathers in the kitchen anyway. Well, that only happens if there's space for them. In a small NYC kitchen, no ten, five, or even three people will be comfortable hanging out in the kitchen all day. That means, if you're ina separate kitchen, you can make a mess, taste the food without getting out a separate spoon to wash (because of your bacteria-phobic friends). Plus, you can contain some of the smells with a window and strong hood vented to the outside. I'm tired of smelling like stew. —Melissa, Upper West Side
Nicer neighbors I love my apartment, but I have bad neighbors. The one downstairs bangs on her ceiling almost every night even though we wear slippers and tiptoe around. The neighbors upstairs play loud music late at night three or four days a week. Up until 10 p.m. is fine, but at 3 a.m. its a problem. Then we bang on our ceiling. I feel like I'm part of an ugly cycle of banging and anger, but that's NYC, right? —Amberle, Hamilton Heights 
A bathroom with room to breathe My bathroom is miniscule. Really narrow. There no place for any storage. I don't even mean towels and toilet paper - forget that. But even my toothbrush. There are these "charming" old-school style toothbrush holders built in, but dude, I use an electric toothbrush and so does my girlfriend. What about mouthwash? That's in the shower caddy. There's a medicine cabinet that must have been built by the FAA, because only travel size bottles fit in. No other surface to put stuff down on except a tiny shelf right above the toilet. Perfect place for the toothbrush, you think? —Daniel, Bronx


Less baked roommates I would get rid of my roommates, for sure. I have two roommates who do nothing but smoke pot and make a mess and don't clean. In two years neither of them has ever managed to clean the bathroom. One of them went to the landlord and tried to get me kicked out. He has no cause other than he wants the bigger room. —Dave, Harlem
Deluxe apartment in the sky I love my apartment, but would love to have it on a higher floor! I'm on the first floor now. The space is adequate for me, and I really like the layout, and the pre-war features of the place, like high ceilings and original floors. But I'm tired of being on the first floor. It's not even the lack of natural light (although there's that, too). It's so loud — from people talking on the sidewalk to just hearing the building door slam, every noise can be heard clearly. It drives me insane when the intercom is left on because I can hear the loud buzz. There's an apartment coming up on a higher floor and I'm seriously considering moving up there. —Charlie, Sunnyside, Queens
Related:
Floorplan tetris, inherited decor and more NYC living space woes
A rat-free zone, a closet-turned-office and more NYC household fixes
New Yorkers' apartment must-haves: Calcutta marble and working washing machines
Swinging from chandeliers, Jersey dreams and more city-living wishes
Brick Underground articles occasionally include the expertise of, or information about, advertising partners when relevant to the story. We will never promote an advertiser's product without making the relationship clear to our readers.