The Market
How one co-op owner sold her East Village two-bedroom for cash, over asking price, and sans broker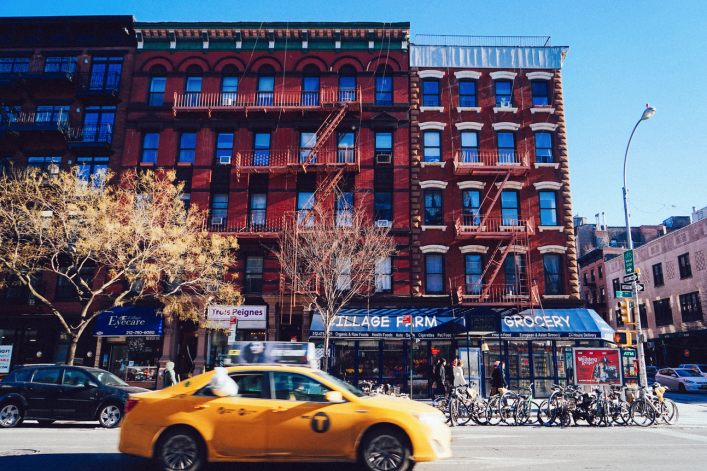 Less than a week after putting her East Village two-bedroom up for sale, Jessica (not her real name) accepted an all-cash offer of $2.775 million ($225,000 over asking price). She did it all, including hosting a single day of showings on Super Bowl Sunday, without the help of a broker. Here, what she learned from her "for sale by owner," or FSBO, experience: 
Low risk, high reward
Since she had sold a one-bedroom in the same building without a broker before, Jessica was confident she could manage a listing, an open house,  the bidding process and picking someone whom the co-op board would approve.
"I just didn't want to pay a broker 6 percent," she says, referring to the typical commission, split equally between the buyer's and seller's broker. With the Manhattan market favoring sellers, Jessica was confident she'd get interest from buyers. "I wouldn't do it in the suburbs, but in the East Village, in a fully renovated apartment in a doorman building, it's easy to get people in here. People are seeking out these apartments and there is very little supply."
Plus, she thought there wasn't much of a downside: "If I had listed for a month and had no bites, I could have gotten a broker."
Picking a price
To settle on her $2.55 million asking price, Jessica found comparable properties — in terms of neighborhood and number of bedrooms and price per square foot — on StreetEasy. It helps that she's a self-described real estate junkie. "I've always watched the market," she says. "I knew the ballpark number that apartments like ours were going for. I also knew that I'd need to price it a bit less than condos in the area since it's a co-op."
Getting the word out
Jessica reached out to several staging companies and actually picked one who did it all online. She sent him photos of the apartment and a floorplan, and he sent back a proposal for staging. Since she'd already moved out, and all the family's furniture was gone, she had to rent the furniture. She paid $12,000 for a three-month contract with Sold with Style.
Then, it was time to hire a photographer for the listing photos, which she did "for a couple hundred bucks. And it was worth every penny." 
She paid $299 to be a featured listing on StreetEasy, which allows you to track how many people visit your listing page and how many people save the listing. Jessica took care to specify that the apartment was "for sale by owner," with a note saying "no brokers please," because she didn't plan to pay a 3 percent commission to the buyer's brokers and didn't want them to come looking for that.  
She also posted that the apartment was for sale on her building's Building Link website, which lets residents communicate with each other, hoping to spread the word.
Two building residents came the first day to see the place. One made an all-cash offer the following day. But with showings already scheduled for the weekend, Jessica wanted to be open to other buyers. "With so much interest, it didn't make sense to accept the first bid."
Responding to interest
"I had said 'no brokers' in the listing, but when I had so many brokers reaching out insisting they had qualified buyers, I thought 'If the broker's going to get me more, net of their fee, than why not?'"  
She only responded to brokers who said they had specific, qualified clients in mind, and she told them she'd offer 2 percent commission (less than the usual 3 percent), and if they were okay with that, they could come and see it.
"I made a spreadsheet of who had a broker, who didn't, and who had a broker who was willing to negotiate on their fee," she says.
Of about a dozen brokers who reached out, two agreed to the reduced fee and scheduled showings. One broker-client team ended up bidding on the place.
Show(ings) time
Jessica had seven showings in one day, which also happened to be Super Bowl Sunday. Five potential buyers heard about her apartment through StreetEasy, and two more lived in the building. 
Getting it ready was pretty painless. "I went in, I Swiffered, Windexed, dimmed the lights over the kitchen and made sure it smelled good." She  offered water and football cupcakes from a nearby bakery. "People thought it was cute, but I think only one person ate one."
She chose not to print out sell sheets with photos and important details about the apartment, though she thinks some visitors wanted them. "I'm pretty paperless, but some people like to have everything on paper that they can take away with them."
Managing a bidding war 
Bids began coming in quickly. She had two in writing (including the neighbor who'd bid before the weekend) and two more prospectives who said explicitly that they were going to place a bid.
"I didn't want to go back and forth with all of these people for small increments in price and create a crazy bidding war. So I asked the four to give me their best and final the next day. To me that seemed the fairest—and easiest—way to do it." 
Passing the co-op board
One of the potential hurdles of a FSBO sale is that there's no broker to help the buyers create a board package. But Jessica had sold in the building before and knew how to help with the co-op board package. 
"It's really simple," she says. For starters, the property manager's website had instructions on how to do so along with the necessary forms. "It's just about pulling the information and following instructions. Why is a broker better at that than I?"
But as it turned out, the winning buyer didn't need help with the package after all, since she had already bought in the building. 
"I think, generally, with apartments that are lower-priced, the co-op board part might be harder," she says. "But the truth is at this price point—with people mostly paying cash—people aren't bidding on apartments they can't actually afford so board approval isn't a tough fight."
Why she wouldn't have done anything differently
Sometimes Jessica wonders whether she should have had more showings, and waited for even higher offers. But, ultimately, she says, "I think it's good that it happened quickly. The market is so ridiculous and I didn't want to get too greedy. I also worry about the bubble bursting."
Related:
Confessions of a first-time seller
Pulling off a bidding war: Your 8-step guide
Selling sans broker: Advice from those who've done it before
5 red flags that could slash your apartment's selling price (sponsored)
Brick Underground articles occasionally include the expertise of, or information about, advertising partners when relevant to the story. We will never promote an advertiser's product without making the relationship clear to our readers.