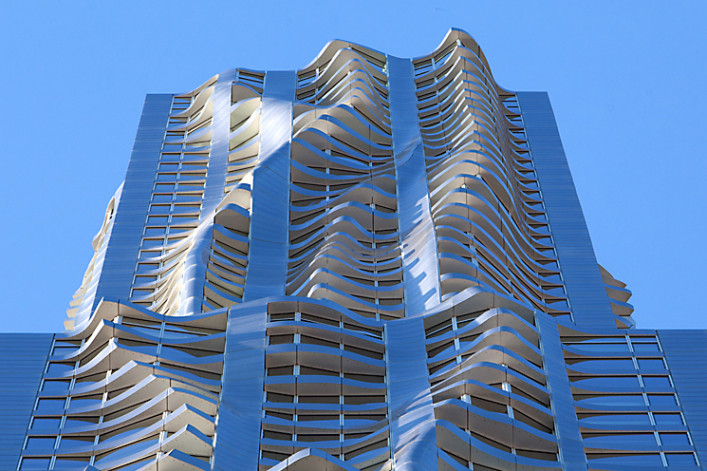 Despite the hassle of moving in the cold, the winter is a good time to sign a new lease, since many landlords throw in a month or two of free rent, cover the broker's fee, discount the security deposit, or offer free amenities like a gym membership during the slow season. These perks, known as concessions, tend to disappear as the market (and the weather) heats up, but  they'll still be around for the next month or two.To find  a deal, read on:
WHAT YOU'LL FIND THIS WINTER
We were curious if landlords were offering any novel perks this year—we'd be partial to free valet parking or lobby shoe shines—but a break on rent or the broker's fee are still the most popular types of concessions, experts say. "The standard is typically one or the other," says Gary Malin, president of brokerage Citi Habitats. "During the winter sometimes you'll see both."
As for whether you'll have an easier time finding deals, it depends on what you're looking for.
Only about 5 percent of apartments—or 1 in 20—rented in Brooklyn and Manhattan in November (the most recent data) came with concessions, says appraiser Jonathan Miller, who compiles market reports for brokerage Douglas Elliman. That figure should hold true for January and February as well, he says, and is about standard for this time of year.
The good news for Brooklyn renters is that the number of landlords offering concessions in the borough has grown steadily in recent years, bringing it up to par with Manhattan. The bad news is that most of these perks are offered in luxury rentals, so they may wind up being more expensive anyway. 
HOW THEY WORK 
Free month: This perk comes in two flavors: a single month gratis, usually the last, or spread over 12 months. If you spot an apartment advertised at a strange rent (think $2,777 a month), it's probably because the landlord is factoring in the freebie month over the course of a year-long lease. (The gross rent may be closer to $3,000 a month.) This can help offset the costs of moving, but keep in mind that any rent hikes after the lease expires will be on the proper amount, not the reduced version. 
Alternatively, you may pay the full rent year-round but nothing for the first or last month. This option is usually offered on a 13-month lease only, and is applied to the last month. (Some landlords will also make you sign a 16- or 18-month lease so that the agreement expires in the busier summer season when they can charge more rent.)
Broker's fee: As most of us know, New York City renters who use a broker usually cover the fee for their services, which typically ranges from 12 to 15 percent of the annual rent. During the slow season, you may see more listings that say "OP broker's fee," or "owner pays," meaning that the landlord will pick up all or part of the charge. 
Other extras: Occasionally big buildings with lots of amenities will pick up the tab on things like storage space, gym access or even a $250 Costco gift card.
WHERE TO FIND THEM
Concessions are more plentiful in large, new developments (since landlords are trying to lease a bunch of vacant apartments at once), or in farther flung locales like the far West Side of Manhattan, where property owners have a harder time finding tenants. 
But in the winter, Malin says, even "smaller landlords will start offering months free to make sure they can keep their rentals about the same price and can rent their place out faster."
Several apartment search sites have filters to help you find a deal:
StreetEasy

: In the "rentals" section click on the box that says"no fee only." You can also click on "more search options," and in the box that says "description includes,"  type in "free rent."
UrbanEdge: This is a list of buildings with extras, ranging from a month (or three!) free to gift certificates and no security deposit.
HOW TO GET THEM
It seems too simple to be effective, but the best way to get a deal is to ask for one. Even if the listing doesn't explicitly mention concessions, check with the broker or landlord (or have the broker check with the landlord). Often even if the owner won't pay for the entire broker's fee, he'll pay for some of it. It's usually better for the owner to have someone in his apartment faster than risk losing a month's rent.
"Owners realize if you're a well-qualified tenant and you're willing to rent quickly, then why not offer concessions," says Malin, adding, "We tell our agents that if they see an apartment's been on the market for a while, to pick up the phone and call the management company and ask them to entertain the thought of offering concessions. The agent can often negotiate for you."
Related:
The 8 best websites for finding a no-fee apartment in NYC
Rental concessions smaller but plentiful -- here's where
An Autumn in New York guide to rental concessions
Get yer rental concessions here!
Moving to NYC?  Here's a crash course in finding an apartment here
Brick Underground articles occasionally include the expertise of, or information about, advertising partners when relevant to the story. We will never promote an advertiser's product without making the relationship clear to our readers.