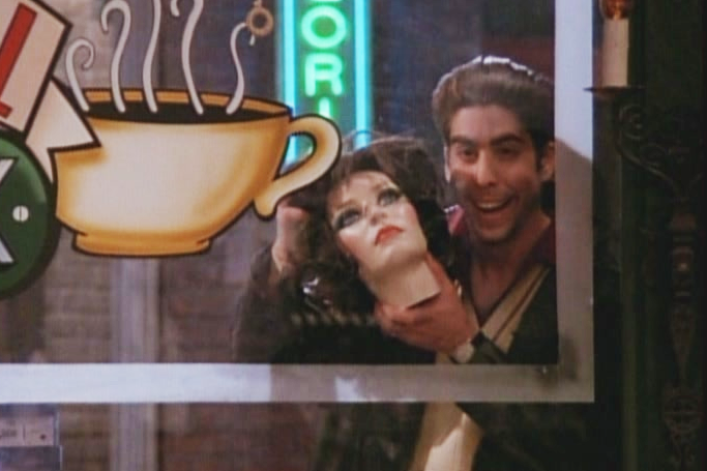 Whether it's a shoddy apartment or a shady roommate (or both), people will put up with a lot to find a cheap-ish place to live in New York. Further proof: a writer for Bustle put up a comically awful Craisglist ad in search of a roommate and came up with a startling number of enthusiastic responses.
Using every trope of questionable Craigslist postings available—made-up neighborhood names, useless buzzwords like "chill," elaborate demands about her cat, mentions of "light" haunting—the author compiled the following missive: 
"Chill lady seeks an equally chill female roommate to share out-of-this-world apartment! This apartment is beautiful, spacious, everywhere you want to be! 

Up for grabs: a cozily airy single bedroom with luxurious drywall detailing! Room comes complete with a top of the line "micro duplex" bed, that allows you to choose a traditional "on the ground" bed style, or reach for the stars on the "sky bed", located near your room's majestically sloped 6 foot ceilings! My cat will sleep in one bunk, you will sleep in whichever bunk he has decided not to sleep in. Plenty of room besides the bed to fit a nightstand or most of a dresser! Lightly haunted.

Highlights of the rest of the apartment, which we will share: 

-Airily cozy bathroom (door closes only if you sit on the toilet lengthwise—if I accept your application for the apartment, I will teach you how to do this)

-Fridge keeps food cool until you are ready to eat it

-Not near a subway, but is near a Subway.

Apartment is in a trendy area, FortParkHillStuy-adjacent. Easily access Brooklyn Bridge, Coney Island, Statue of Liberty, Empire State Building, Bronx Zoo—every place you'd want to go!"
Sounds like a house of horrors, yes, but with an attached price of $695 a month, respondents were bending over backwards to earn a spot in the apartment ("You had me at ch... Coincidentally, those are the first two letters of my last name.")
The author was rightly depressed at the undignified depths to which the city's high-priced real estate market seems to have brought so many prospective renters. But, on the flip side, we'd be curious to see what kinds of people really take this ad seriously, once you actually move in together and get to know their habits—the laws of karma would dictate that a bonkers posting will attract a bonkers roommate. In any case, a welcome (albeit disheartening) reminder that Craigslist apartment hunters should read the fine print and always, always meet their prospective roommies in person before agreeing to move in.
Related: 
How to find a roommate on Craigslist (and avoid the freaks)
"Seeking employed, 420-friendly young professional": decoding Craigslist roommate ads
Reel Estate: Everybody knows a "roommate" like Broad City's Bevers
​How to kick out a roommate—with minimal drama
Rocker Andrew W.K. on his life as a bad roommate—and why having one isn't so bad
Brick Underground articles occasionally include the expertise of, or information about, advertising partners when relevant to the story. We will never promote an advertiser's product without making the relationship clear to our readers.