Sell
All cash deals, rent relief in surprising areas, and more: what buyers, sellers and renters can expect this fall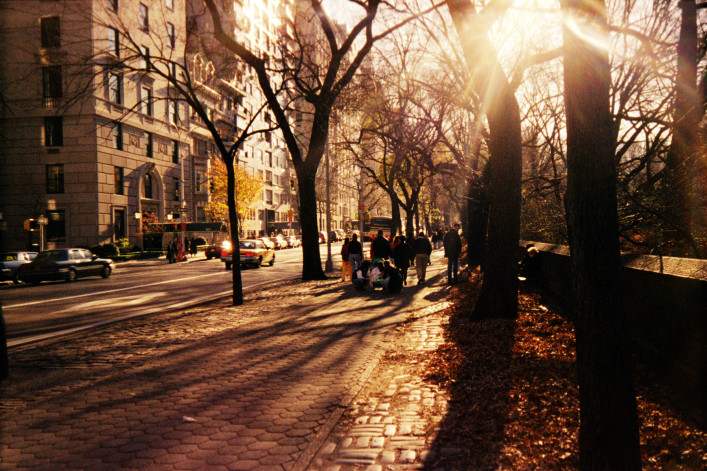 It's autumn in New York, which means leaves falling, rents plummeting, and a sudden flood of available apartments onto the market. (Okay, in our dreams for the last two.) But every new season does change the facts on the ground market-wise. We've looked at all the latest reports and consulted the experts for up-to-the-minute know-how, whether you're renting, buying, selling, or laying in wait 'til winter: 
RENTING: Rents stay high, but with a little wiggle room (especially on the Upper East Side)
Let's get the tough part out of the way first: prices are still astronomically high, and for the foreseeable future, they'll be staying that way, experts tell us. While August saw median Brooklyn rents fall for the first time in 14 months, according to Douglas Elliman's monthly reports, it was only by 1.5 percent, to a median of $2,808 a month. In Manhattan, the median is at $3,175, and in Northwest Queens, $2,788. 
"Rents aren't moving, but they're stuck at extremely high levels. I don't see any relief for renters," says Miller Samuel CEO and data guru Jonathan Miller.
"There's not a lot of room for movement," concurs Gary Malin, President of brokerage CitiHabitats. "You can't push rents much higher because no one can afford it, but there's also no reason for landlords to lower them."
One glimmer of hope: the rental market does tend to calm down a bit in the fall after the summer boomtime, and MNS CEO Andrew Barrocas estimates that on average, rents decrease by at least a couple of percentage points in the autumn months. Landlords (and brokers) are also more likely this time of year to offer concessions, usually in the form of a free month's rent or a waived broker's fee. Particularly as the slow winter season approaches, it can't hurt to ask a landlord if they'll budge on either (and for more tips on seeking out rentals with concessions, check out our guide here). 
This is especially true on the Upper East Side, particularly in the micro-neighborhood of Yorkville. "There's more inventory and rental buildings up there than anywhere in the city, particularly along York Avenue," Douglas Elliman broker Jacky Teplitzky tells us. "I recently saw an apartment in the area that went from $5,600 to $5,400 down to $5,200 over the course of a few days," she says. "Landlords do whatever it takes to avoid having empty apartments in the doldrums of winter." (According to neighborhood data from StreetEasy, the Upper East Side and Yorkville had 854 and 1,379 available rentals, respectively, in the month of August, some of the highest inventory numbers in Manhattan.)
Developers (and renters) keep expanding their reach outward from "core" neighborhoods like northwest Brooklyn, the Upper West Side, and Soho, Miller notes, a phenomenon he calls "neighborhood creep." Meaning, then, if you move further out, your friends might actually follow, and all that hype about East New York as "the next Bushwick" might not be quite so misguided after all.​ 
For example, while ritzy new developments continue to flood into Long Island City, prices are about 12 percent lower in nearby Astoria, and another 10 percent below that in Ridgewood on the border of Bushwick, Barrocas tells us.
SELLING: Think like a buyer, and don't get carried away
Unlike renting, the market for sales actually heats up in the fall; understandably, most people don't feel like dealing with the hassle of listing their home in the hot summer months. But if you're putting your place on the market this season, don't get fooled into thinking your listing will automatically inspire a free-for-all.
While demand for apartments in NYC still far outstrips the supply (and the number of available apartments is well below average), Miller tells us that there was a 31.3 percent increase in inventory between August 2013—when numbers hit an all time low—and August 2014. And Teplitzky notes that even this modest increase in options means buyers are taking their time, at least relatively speaking.
"Don't be greedy," she cautions. "Sellers are still in the mindset of the first six months of this year, where there were constantly bidding wars." But in an era where buyers are savvier than ever, she says, "people are going to look at StreetEasy, they're going to see your building's history, and they'll know if you're pricing your apartment higher than what other units in the building have sold for." If you set a price even 10 percent higher than it should be compared to similar options on the market, Teplitzky warns, "you won't get any bids, period." 
Buyers also get skeptical if your apartment has been languishing for too long ("even 30 days is considered a long time at this point," Teplitzky says). Bottom line: it's a seller's market, but unrealistic expectations can still kill a deal. 
BUYING: Brooklyn (sort of) overtakes Manhattan, and you'll need cash
When StreetEasy released its market reports a couple of weeks back, the big news was that Brooklyn prices—for both sales and rentals—had "overtaken" Manhattan. This is true, but only if you're looking in the borough's ultra-expensive waterfront neighborhoods, particularly DUMBO, Carroll Gardens, and the Columbia St. Waterfront, which have median sales prices of about $1.5 million, $900,000, and $1.15 million, respectively. (You didn't still think they were bargains, did you?) As New York Magazine put it, "high-end buyers would rather look at Manhattan than be in it." 
Elsewhere in the borough, the situation isn't quite as fraught, and with rental prices so high (and mortgage rates comparatively low), there's a good case to be made for buying as a better investment than renting, provided you've got cash on hand. Lots of it. Per the going trend of the past couple of years, you'll need lots of liquid assets to close on a place of your own. David Maundrell, president of Brooklyn brokerage aptsandlofts.com, tells us that in addition to the ongoing influx of all-cash buyers to the market, there are lots of buyers out there offering 50 percent down payments, too (as opposed to the standard 20 percent). 
And while condo prices continue to wildly outstrip co-op prices—the difference is around 40 percent, Teplitzky tells us, due in no small part to foreign buyers who are shut out of the co-op market—new developments are also making at least some effort to cater to the non-luxury demographic. More than half of the 2,500 new condos heading to the city are "geared toward first-time and price-sensitive buyers," the New York Daily News recently reported. And this is particularly true in areas like Bushwick, Bed-Stuy, and Crown Heights, Maundrell says, where new apartments are on the smaller size (generally one or two bedrooms) and more likely to be priced with first-time buyers in mind. (The median sale price in each neighborhood is still under $500,000, according to StreetEasy's reports, and even new construction condo buildings like Bushwick's 13 Melrose offer options in the $400,000 range.)
In any case, both sides of the market--buying and renting--reliably slow down around Thanksgiving, so if you're willing to look a little harder (and have fewer options to choose from) in order to hold out for a deal? It may be wisest to sit tight until winter. 
Related:
NYC is about to get some legitimately affordable new condos (yes, really)
Why rents in Bushwick and Crown Heights aren't quite as crazy as they seem
Why you may want to buy (or not) in a condo when it's nearly sold-out
Buying a new condo? Skip to the head of the line and save
For buyers of brand new condos, 16 crucial questions
An autumn in New York guide to rental concessions
The seemingly sketchy (but totally legit) way to lock down a rental before everyone else
The 3-percent-down mortgage you've never heard of that's available in NYC
Brick Underground articles occasionally include the expertise of, or information about, advertising partners when relevant to the story. We will never promote an advertiser's product without making the relationship clear to our readers.