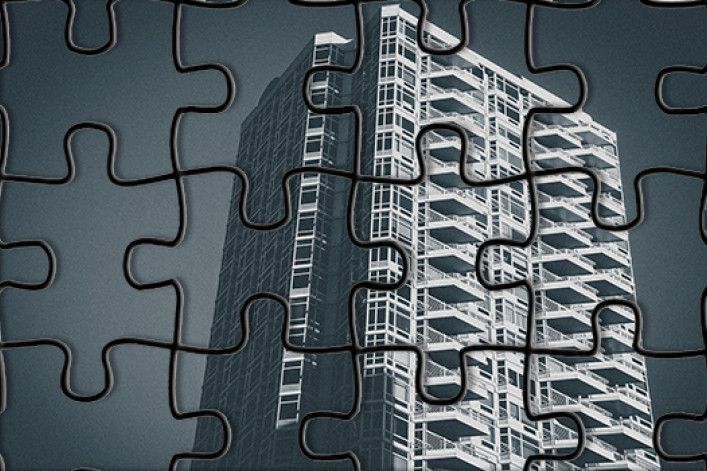 A pivotal moment in the life of every new condo building typically arrives around the two- or three-year mark, when a certain number of units have sold—typically around 50 percent—and the developer, known as a sponsor, no longer controls a majority of seats on the condo board.  Control of the board—and thereby the building—passes into the hands of residents, whose first order of business is to take a long hard look at every aspect of the building's operations.
"The managing agent cannot just be an administrator. The managing agent must be able to liaise and coordinate with numerous stakeholders such as boards, unit owners, architects, engineers, attorneys, construction companies and municipal entities," says Alex Kalajian, chief operating officer of Solstice Residential Group, which specializes, among other things, in managing young New York City condo buildings transitioning from developer to owner control. "If the original property manager isn't helpful in coordinating the review and self-assessment that's necessary at this stage, if the managing agent is affiliated or co-owned by the sponsor, or if there are obvious markers of mismanagement—such as a larger and larger backlog of unpaid bills—then a board will first want to look into a replacement."
Once the right team is in place, here are the five things your property manager should do first:
1. Review and renegotiate contracts
"It's critical to review all of the maintenance contracts that exist in the building, because with new construction you have many more complicated and energy-efficient types of mechanical systems that typically require specialized maintenance—and if they're not being maintained properly, warranties may be voided," says Kalajian.
Then there's the money your building will almost certainly save.
"Generally contracts are not properly renewed," says Kalajian.  "They are generally expired, but continue on a month-to-month basis, with increasing prices over time. When we come in, we bid out a lot of contracts and generate a lot of cost savings that way."
That said, while bidding out contracts is an excellent way to determine the right price for a service, actually switching vendors isn't always necessary—or advisable, says Kalajian.
"We try to keep the in-place vendors who know the building unless they give us a reason not to," advises Kalajian. "That could be pricing, or it could be historically bad maintenance—for instance, an HVAC system that continuously breaks down and where the super has to call for repeated service."
When reviewing and renegotiating contracts, Kalajian adds a 30-day termination clause—which lets the building cancel the contract with or without cause—and requires vendors to indemnify the condo and the managing agents. They also make sure that service contracts are transferred to the condo building from the sponsor or the managing agent first hired by the sponsor, so that the condo steps into the shoes of owner and can enforce contractual provisions as necessary, including but not limited to legal action. 
Note that not all contracts can be terminated, says Kalajian, explaining that developers sometimes enter into multi-year contracts without termination clauses because "their primary concern is not necessarily what happens two years down the road. Condo buyers in new developments need to be aware of this." In that case, says Kalajian, "we make every effort to negotiate new contracts with vendors, which we've been successful in doing."
2. Examine the finances
Historically, developers underestimate how much it will take to run a building in its first year by 20 to 25 percent, says Kalajian. Typically, the items that end up costing more than predicted by the developer include staffing, maintenance and repairs, and energy, he says.
"When you take over a building, you have to understand the history of its payables and quickly determine which bills remain unpaid," says Kalajian. "Whether there is insufficient cash flow to pay a bill or whether it's just not been budgeted for, you don't want to operate a building that way because your vendors won't want to work with you."
3. Update permits
Your managing agent should immediately make sure that all necessary permits are in place and up to date—everything from elevator and boiler inspections to the certificate of fitness from the fire department. "Outdated filings result in large fines but most importantly they have a direct negative impact on the ability of the developer to renew the temporary certificate of occupancy, which must occur every 90 days and can adversely impact the developer's ability to secure a permanent certificate of occupancy—which may not happen until a number of years after all the units are sold."
"It's a relatively large task to deal with," says Kalajian, "because the city has been introducing new requirements with respect to third party inspections, larger fine schedules, more elaborate filings, and site safety plans."
4. Clear up violations
"Typically, a building will have open violations—from an administrative violation from the Environmental Control Board, to a code violation from the Department of Buildings for inappropriate signage, to construction-related violations," says Kalajian. "Your managing agent should look them up and get them cleared up as soon as possible so that the developer can still be involved. You don't want to learn about them a year or two later when the sponsor is out of the building with no assets in the building, and you're stuck explaining to residents who want to refinance or buyers who need a mortgage why you have to provide indemnifications to the funding bank for existing violations."
5. Catalog residents' complaints
"It is very important to make accurate and critical notes of all complaints—such as vents that let odors in, water that takes five minutes to get hot, a leak that arises in a particular line of apartments every time it rains—to determine whether you are dealing with a one-off or systemic issue that could be caused by a construction defect," says Kalajian.
If a pattern and sufficient number of complaints emerges, you may want to hire an engineer to conduct a comprehensive engineering study of the building—both to document and pin down the source of the problems and use as potential leverage against a recalcitrant developer if the cause turns out to be construction-related.
"Systemic issues like leaking windows and façades won't fix themselves," says Kalajian.
That said, be aware that an engineering study is a double-edged sword that can trigger unexpected complications.
Not only is it costly ($15,000 to $25,000 or more for larger buildings), "it can work for you and against you," Kalajian cautions. "Engineers are obligated to tell you everything they see and find. At times they will tell you things you don't want to hear, including code-related items that are now almost impossible to correct—like a concrete staircase that is off in width by a quarter of an inch. You can't fix it now, but it's recorded. And the fact that you have an engineering report is noted in your building's audited financials—so any potential buyers will see it and have all sorts of concerns. Moreover, if a board decides not to address a cited condition it could be the basis of a lawsuit down the road—for instance, by a seller who lost a buyer who got cold feet after reading the engineering report."
More from Solstice Residential:
5 reasons boards break up with their property managers--and how to hire the right one next time
---
Alex Kalajian is the COO of Solstice Residential Group, specializing in the management of large, full-service co-op and condo buildings in Manhattan and Brooklyn.  He holds degrees in business administration with concentrations in finance and accounting and has successfully managed more than $100 million in capital improvement projects.
Brick Underground articles occasionally include the expertise of, or information about, advertising partners when relevant to the story. We will never promote an advertiser's product without making the relationship clear to our readers.