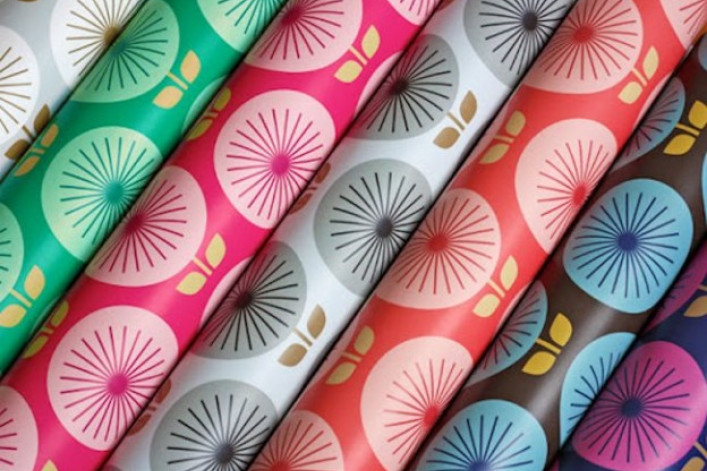 Here's the promise of temporary wallpaper: you buy it for less than traditional wall coverings, remove it from its backing like a sticker, affix it to your wall and, presto, your walls are enlivened, easy. And when it's time to move, all you have to do is peel it off the wall. No muss, no fuss, no landlord's permission necessary. 
Earlier this month, I tested out the first part of this claim, and found that I could, indeed, finesse my rental's walls in a couple of hours—no DIY skills necessary. But how well would the second part of the promise hold up (pun very much intended)? 
My removable wallpaper, which I bought from the New York City-based removable wallpaper purveyor, Chasing Paper, was up on my walls for about three weeks. When I first put it up, I kept a small test strip on a different wall so that I could test the removal process. 
This weekend, I pulled at a corner and—voila!—it came off smoothly and easily, my walls unmarked. I even stuck up the test strip on a different wall to test Chasing Paper's claims that their product is reusable. So far, so good (at least with the wallpaper I've tested). 
I also tried peeling off a corner of the panels I installed in my living room, just in case a larger strip had a different effect on the wall. But there, too, no markings or residue were visible. 
Of course, I may see different results if I leave the paper up for months or even years. Stay tuned. 
Related:
A real person's 5-step guide to putting up temporary wallpaper
Decorate like a commitment-phobe with removable wallpaper
8 easy upgrades to make your rental your own
NYC Renovation Qs: 7 things to consider before wallpapering your apartment
Brick Underground articles occasionally include the expertise of, or information about, advertising partners when relevant to the story. We will never promote an advertiser's product without making the relationship clear to our readers.