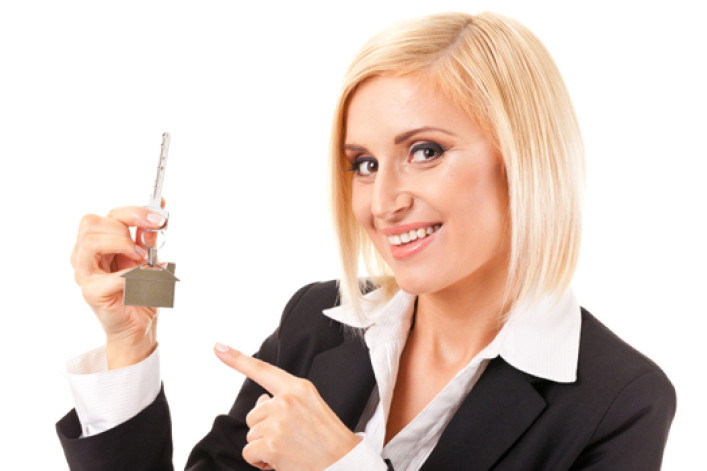 Broker Deal or No Deal? In a renter-heavy city like NYC, paying a broker to find you a decent place is just a way of life—for some, that is. We asked five New Yorkers: Would you rather pay a broker's fee when you sign the lease or the same amount in higher rent over the course of 12 months?
Pay it forward  I like working with brokers. I just don't have the time to be on the Internet all day and making calls. I don't mind paying a fee for quality work, which to me means promptly returning calls and emails, constant updates and finding options that really fit my wish list. I don't like brokers who try to up-sell right away, without putting in the effort to find places that suit my criteria. Maybe after we've been looking for a while without finding anything--then you can educate me and show me places beyond the budget I've given you. I always give a lower budget anyway. - Eugene, Harlem
Never have I ever  I've never in my life paid a broker fee--and I intend never ever to pay one. I just don't see the point of paying a middle man to do something I can do myself. If I have to pay a bit more per month for an apartment I love, then that's just the price of that apartment. - Jen, Astoria
You get what you pay for In my experience, it depends on the market you are looking in. If you are looking for a roommate situation or something on the very low end of things, you could be better off looking on Craigslist. I know people find great deals there, but sometimes there's a trade-off, like neglectful, lazy landlords or appliances that are not in great shape.  But if you're looking for a family, you're better off searching for it with a professional who has to work for their commission. Brokers only get paid if you actually sign a lease on an apartment. They want to make a deal, and they want to make it fast. A quality broker will find you a quality rental and it'll be well worth the money.  - Lisa, Tribeca
Deal broker  I've paid a broker fee, and for the service and security of finding a decent rental that is above board--i.e. no sketchy no-fee Craigslist apartments--I'm happy to pay it. I find that apartment searches are stressful and time consuming. If I pay that fee once, it hurts me less financially, I feel, than shelling out more each month for an apartment where an agent can actually negotiate a better price!  - Louis, Upper West Side
Beginner's luck  I've had really good experiences with brokers. There are horror stories our there, I know, about slimy brokers who charge an arm and a leg for sitting at a computer for a couple of hours and who then just send their clients out to look at places alone. But the broker I last used, and referred to my friend, really listened to what I was looking for and found it for me. I'm new to the city, and I really didn't feel comfortable going out on my own. I needed some expertise on my side and I feel like I got it! - Fiona, Midtown East
Results:  Broker Deal - 4 , Pay? No way! - 1
Winner: Brokers!
Related posts: 
Who's the better neighbor: The friendly busybody or the remote stranger?
Would you rather have: A hands-on landlord or an "invisible" one?
Would you rather save on a fixer-upper or splurge on a move-in ready place?
Brick Underground articles occasionally include the expertise of, or information about, advertising partners when relevant to the story. We will never promote an advertiser's product without making the relationship clear to our readers.