Neighborhood Secrets
Yorkville locals on the secret playground that beats Central Park and what it takes to survive the commute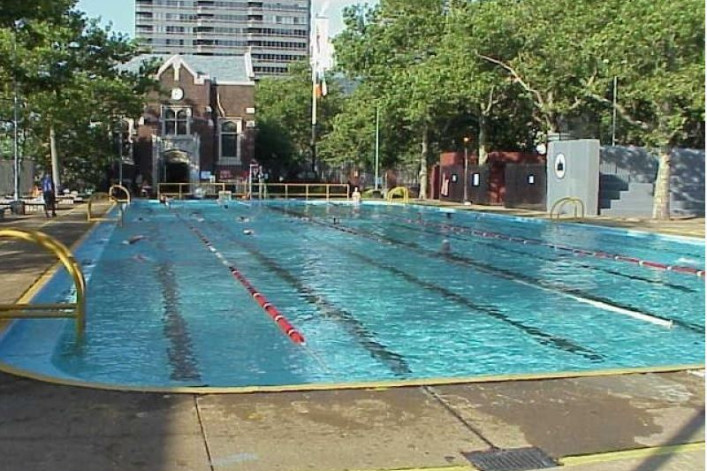 Yorkville, a microneighborhood on the eastern edge of the Upper East Side, is home to some of the cities best parks, an East River Promenade, lots of mom-and-pop stores and some of the best public and private schools in the city. By Manhattan standards, it's also pretty affordable --and quiet.
The major caveat: there's not much public transportation there, at least until that Second Avenue subway finally opens, which is slated for December 2016.
We spoke with locals to get the inside scoop on the best and worst parts of living in this neighborhood:
1. Come with family in tow: "You will only see babies and nannies for the entire duration of your living here. Say goodbye to the rest of humanity or go downtown." -Patrick, 23, rents an apartment with two roommates "It's incredibly family oriented, which is a blessing and a curse. If there's a mom in your kid's class who you don't care for, you're going to have to change grocery stores to avoid her. They'll find you up here." -Sravya, 40s, owns a two-bedroom with her family
---
Neighborhood: From 72nd street to 96th street, from Park Avenue to the East River. 
Median sale price: $895,000
Median rent: $2,650/month
---
2. Don't bother with Central Park: "John Jay Playground is the kind of playground you'd never find unless you knew it was there, since it's all the way east from 76th to 78th streets. But it's great for kids of all ages. There's even excercise equipment, basketball courts and handball courts. There are also two public pools there. We also spend a lot of time in Carl Schurz Park, which is great for kids, dogs and just sunbathing. Also, it's home to Gracie Mansion." -Deborah, 32, rents a two-bedroom with her husband and daughter
3. Foodies are in luck: "I really like Emack & Bolio's, an old-fashioned ice cream shop that's not quite a chain, which sells really creative flavors. -Deborah "Bareburger is so good and it's always empty. The downtown locations are always packed. -Kelly, 26, who rents a two-bedroom with a roommate "Luke's Lobster isn't that hidden, but it's great." -Jonathan, 20s, who rents a garden apartment "I like the food up here, [hipster-style coffee shop] DTUT is great. -Patrick "Andres Café [a Hungarian bakery and restaurant] is also great. It's left over from when this place was mostly European settlers." -Sravya
4. ​Believe it or not, nightlife exists: "There are lots of new bars and restaurants opening up what feels like every day.  There are several cocktail bars--J Bird Cocktails, the Gilroy and The Penrose--and they're all relatively new." -Deborah
5. But it's not for everyone: "The bars are actually insufferable. They're full of people that think they need to go uptown to find a spouse. Unless you want to get married yesterday or already are, avoid the bar scene." -Patrick  "We didn't move here for the cocktails, we moved here 'cause we had some kids." -Sravya
6. Don't expect visitors: "You will never see your friends again if they live below 14th street. Only residents and their downtown friends know that." -Kelly
7. It's a perpetual construction site: "Yorkville is home to some of the craziest construction in the city. If the roads aren't being repaved, they're fixing the sidewalks, or setting up something new for the Second Avenue subway. If it's not that, it's some giant building being developed. Huge sections are construction sites." -Delia, 31, rents a one-bedroom and lives on her own
8. Head west for taxis: "I find Park Avenue to be best, but really if you're trying to get to work on time, you're better off taking the train." -Delia "Definitely not York Avenue between the hours of 8 and 9 a.m. In fact, it's pretty hard to get a cab anywhere in the neighborhood at that time." -Deborah
9. Buddha-like patience is required for the commute: "Invest in an unlimited Metrocard if you live at First Avenue or anywhere east of that. It can feel like a l-o-n-n-n-g walk to the subway if it's cold or raining." -Deborah "My transportation tip is practice yoga or some other kind of meditation because the 4/5/6 is the worst, most crowded train in the city and full of animals." -Jonathan  "I look forward to the Second Avenue line being built, but I'm beginning to doubt I'll ever see that day." -Sravya
Related posts:
Buy Curious: Where are the best deals along the Second Avenue subway line?
Adjusting to life in a new 'hood
9 things you don't know -- but want to -- about living in Gowanus
7 things you don't know -- but want to -- about living in SoHo
To find a family friendly apartment in NYC, you need a masters in real estate
The buyer's and renter's guide to the  NYC elementary school game
Brick Underground articles occasionally include the expertise of, or information about, advertising partners when relevant to the story. We will never promote an advertiser's product without making the relationship clear to our readers.