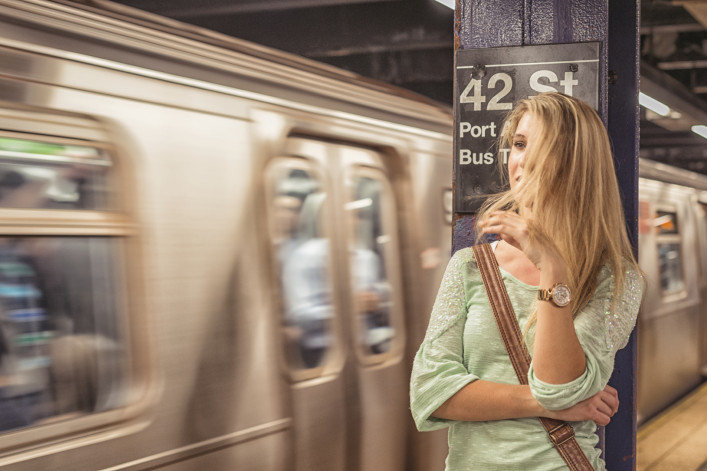 Besides your first student loan bill, there's no bigger dose of post-college reality than the New York City real estate market. To help you navigate this thicket, we canvassed those in the know —real estate brokers and graduates who've braved the apartment hunt themselves—to compile this year's list of 12 of the best neighborhoods for recent graduates.
We scored each 'hood on a scale of one to five--with five being the best--on qualities that are near and dear to the hearts of graduates coming to the city. Affordability, naturally, is a must; we've compared the prices in each neighborhood to the median rent for an apartment in Manhattan overall, which was $3,247 in April, using the median rent of one-bedrooms listed on rental listings website NakedApartments. We've also factored in what you get for the money, both in size and quality. 
Pro Tip:
Need help finding the perfect starter apartment in the perfect neighborhood--or a landlord inclined to be flexible about guarantors, work history, rental history, or "flexing" your space with temporary walls?  Put your search into the capable hands of Triplemint, a tech-savvy real estate brokerage founded by a pair of Yale grads in response to the frustrating apartment-search experiences of classmates and colleagues. Triplemint will charge a broker's fee of 10 percent of a year's rent on open listings instead of the usual 12 to 15 percent if you sign up here.  Bonus: The agents at Triplemint are a delight to deal with.
And we've considered other tangible and intangible factors. There's the nightlife (bars, restaurants, 24-hour drunk-food availabilities); the "cool factor" (which is pretty subjective, but think of it here as, "What's the likelihood of reading a trend story about this area in the next week?"); the convenience level (not just for you to get to work, obviously, but also for your friends to visit); and the parental approval, which may be important if you're getting some financial help with your first apartment.
MANHATTAN
Median rent for a one-bedroom: $2,550
Commute to Midtown: 25 minutes; trains include the 4, 5, 6
3 great reasons to pick it:  if you're set on Manhattan, this is one of the cheaper areas; new restaurants and shops are opening regularly; it's safe and quiet (except for the subway construction noise)
Nightlife: ♥♥♥
Affordability: ♥♥♥
Cool factor: ♥♥
Convenience: ♥♥♥
Parent approved: ♥♥♥♥♥
To outsiders, the Upper East Side has a posh and pricey reputation. But head east from the grand co-ops of Park Avenue and you'll find Yorkville, a micro-neighborhood east of Third Avenue between East 79th and East 96th Streets, that's one of the more affordable in Manhattan.
Your sidewalk companions are likely to be harried parents rather than hungover hipsters, but you'll find a growing cluster of bars and restaurants like ABV, a branch of The Meatball Shop, The Writing Room, and The Penrose.
"Bars in Yorkville tend to feel a little copy-and-pasted, and are typically home to noisy crowds of college kids with nothing better to do, but there are certainly exceptions," says Anthony Lolli, founder of brokerage Rapid Realty, suggesting the Victorian-themed Auction House as one option (though it's 25-and-up on weekends). 
Housing leans toward older walk-up or elevator buildings, so you may have to hunt if you're looking to splurge on fancy amenities. On the flip side, if your idea of New York living involves strolling down leafy streets lined with Gilded Age townhouses, this is a great spot.
As for transportation, the closest subway lines are the 4/5/6 on Lexington Avenue, which can be tough if you live four avenues away on York, especially during the NYC winters.  
"The good news is," notes Lolli, is that the neighborhood "tends to get plowed very quickly after a storm, which is one of the perks of having the mayor as a neighbor" at Gracie Mansion. 
When the under-construction Second Avenue Subway opens in late 2016, it will no doubt transform this relatively remote part of the city. Until then, the biggest effect is the construction noise.
Pro Tip:
To rent an apartment in New York City, most landlords require you to earn an annual salary of at least 40 to 45 times the monthly rent. If you don't—or if you're an international employed person, self-employed, non-employed with assets, retired, or an international student or US student—you'll need to find a guarantor for your lease who earns at least 80 times the monthly rent and lives in New York, New Jersey or Connecticut.  Or you can turn to Insurent Lease Guaranty.  Accepted at more than 4,700 buildings across the city representing over 475,000 apartments, Insurent Lease Guaranty is a quick and easy way to get the apartment you want. Click here to learn more.
Median rent for a one-bedroom: $1,400/month
Commute to Midtown Manhattan: 40 minutes; trains include A, 1
3 great reasons to pick it:  A Manhattan location for outer borough rent; massive Inwood Hill Park; the kind of neighborhood feel that comes from living in a place full of long-time residents
Nightlife: ♥♥♥
Affordability: ♥♥♥♥♥
Cool factor: ♥♥
Convenience: ♥
Parent approved: ♥♥♥
Inwood, the uppermost neighborhood in Manhattan, is a family-centric area whose main attractions include affordable rent and the sprawling Inwood Hill Park, which has athletic fields and a barbecue area.​
"People have this perception that Inwood is far away and inconvenient just because we're at the northern tip of the island," says Robert Kleinbardt, a broker at New Heights Realty. But one of the benefits to the distance—aside from getting a seat on the A train every morning—is Inwood's sense of community and warmth, residents say.
"There are many active community groups and places for people to get together and share interests," Kleinbardt says. "This is a real neighborhood."
At the same time as this predominantly Dominican nabe is gentrifying—a Starbucks opened a few months ago, and three frozen yogurt shops have popped up as well—the comparative lack of bars, shops and restaurants is a definite downside.
Places worth visiting include Mamajuana Café for a taste of Inwood's vibe (and some Nuevo Latino cuisine), and quiz nights at Piper's Kilt and Indian Road Cafe. If you need a nightlife fix, head south near Dyckman Street, which is filled with thumping Latin-oriented hookah bars and the rather infamous waterfront nightclub and restaurant La Marina.
Median rent for a one-bedroom: $2,350 (note: brace yourself for something small)
Commute to Midtown: 25 minutes; trains include the J, F, M, Z, N, B, D
3 great reasons to pick it: A nine-block section called Hell Square is home to 50 bars; work and fun are equally close; you'll be living the lifestyle so many non-New Yorkers imagine when they think of moving here
Nightlife: ♥♥♥♥♥
Affordability: ♥♥
Cool factor: ♥♥♥♥
Convenience: ♥♥♥♥
Parent approved: ♥♥
Though parents may recall a mostly empty '80s version of the Lower East Side, a quick walk around this downtown neighborhood reveals just how much the neighborhood has changed since their fresh-out-of-college days. 
When the sun is up, the LES is an arty tourist destination, full of galleries like BOSI Contemporary, Pablo's Birthday and the acclaimed New Museum, plus swanky bistros and brunch spots such as Antibe's Bistro, Shopsin's and Essex. 
At night, the Lower East Side is filled with rowdy revelers pouring into bars like longstanding college-kid clubby favorite Pianos, the more low-key craft beer joints like One Mile House and Antler Beer and Wine Dispensary, and others like The Stanton Social and Epstein's. It's perfect for those not quite willing to give up their college partying. You'll also find a bevy of cheap eats and late night food spots like Tiny's Giant Sandwich Shop, Vanessa's Dumplings, Congee Village and the endless pizza joints. 
"The Lower East Side has always been a party scene since I've been in New York, but I'm noticing more and more people around my age actually living here and not just coming at night," says Alex, a 2011 graduate of NYU and LES renter.  "I like it because there's enough foot traffic that I don't feel scared to walk alone at night, I can always convince a friend to meet me for a drink somewhere, and if I'm hungry after work there's a ton of places to get cheap but awesome food, like Prosperity Dumpling."
Bonus? LES has seven trains, making it easy to get anywhere in the city in a reasonable time. Be forewarned though: Rent is not cheap, and your bathtub might be in the kitchen.
Median rent for a one-bedroom: $3,200
Commute to Midtown: You're right there! Trains include the A, C, E, 1, 2, 3, D, F, B, M, N, Q, R
3 great reasons to pick it: You'll never complain about the commute; easy access to dim sum, burgers and everything in between; tree-lined streets great for jogging off said dim sum and burgers.
Nightlife: ♥♥♥♥
Affordability: ♥♥
Cool factor: ♥♥♥
Convenience: ♥♥♥♥
Parent approved: ♥♥♥
Ye who enter here, abandon all…misconceptions! Another formerly gritty 'hood (hence the name), Hell's Kitchen has a thriving gay community, a variety of ethnic eats and affordable nightlife. The broadly defined neighborhood is mainly the area west of Eighth Avenue and Times Square, from West 40th to West 59th streets.
Restaurants include the PURE Thai Shophouse, Empanada Mama, Taboon, and Danji. If you're still up for a night out afterwards, there are just as many options for drinking. Popular spots include Fairytail Lounge (a gay bar with karaoke and live music on West 48th), Xai Xai Wine Bar (a South African wine bar on West 51st), and Rudy's Bar and Grill (a pub with free hot dogs on Ninth Avenue).
"One of the great things about Hell's Kitchen is it's been developed over time," says Jordan Cooper of Cooper & Cooper Real Estate. "It's pushed out farther west—over to 12th Avenue, even—and luxury doormen buildings with amenities like pools, tennis courts and gyms are opening up."
But debt-burdened post-grads will also find thriftier, smaller walk-ups suitable for shares.
With Hell's Kitchen proximity to the subway, notes Cooper, "you can have roommates working in vastly different areas of the city, but you're in walking distance to Midtown offices, spitting distance to Time Warner, Barclays, Morgan Stanley, and then the subway is right there, with 1, 2, 3, A, C, E, and 7 trains."
Median rent: $3,000
Commute to Midtown: You're there! Trains include 4, 5, 6, 7
3 great reasons to pick it: it's one of the city's youngest neighborhoods; you'll find loads of amenity-laden buildings amenable to roommate shares; Grand Central is a 10-minute walk
Nightlife: ♥♥♥♥
Affordability: ♥♥♥​
Cool factor: ♥♥
Convenience: ♥♥♥♥♥
Parent approved: ♥♥♥♥♥
Nowadays, Murray Hill is practically synonymous with post-grad life in NYC. It's centrally located east of Midtown, which means many residents can walk to work, and has a ripe real estate market with all different types of housing, from doormen luxury buildings to co-ops and walk-ups.
While it might not be considered the hippest place to live, the college-nostalgic bars (Whiskey Rebel, Public House) and convenience factor attract alums every June. Expect plentiful city conveniences like 24-hour gyms, laundromats and well-stocked bodegas. And the parent-approved low crime rate is important too.
"A lot of recent graduates move to Murray Hill because they have friends that already live there," says Cooper. "It's an explosive, popular area, which appeals to a lot of folks right out of college. There are 500- to 1,000-unit luxury buildings in Murray Hill, and a lot of new construction."
BROOKLYN
Commute to Midtown: 40 minutes; trains include N, R, F, G
3 great reasons to pick it: it's cheaper than Park Slope and Carroll Gardens--and less packed with strollers; but it's an easy walk to both nabes and central to much of what Brooklyn has to offer; the industrial remnants and polluted canal feel legitimately gritty, if that's what you're after.
Nightlife: ♥♥♥
Affordability: ♥♥♥
Cool factor: ♥♥♥♥
Convenience: ♥♥♥
Parent approved: ♥♥
Glamorous it might not be, but Gowanus has a ton to offer. Though it shares a name with the toxic canal that runs through it--designated a Superfund site, hence our lowish parent approval rating--don't let that deter you. 
Gowanus is undoubtedly one of Brooklyn's up-and-coming neighborhoods, but has managed to maintain its character--think unused warehouses, an elevated subway track and old factory signs--within spitting distance of Park Slope and the ultimate yuppie convenience, a massive, newly-opened Whole Foods chock full of Brooklyn-made goods. 
It's also home to dished-about eateries and watering holes like oyster bar Little Neck, New American cuisine spot The Pines, Fletcher's Brooklyn Barbecue, the eclectic bar and entertainment venue the Bell House, the Royal Palms Shuffleboard Club, relaxed bar Lavender Lake, plus the ever popular pie shop, Four & Twenty Blackbirds. 
New rental developments have been opening up along Fourth Avenue for a few years now--with pricey rents to match--but you can find cheaper walk-ups as well. 
Median rent: $1,800
Commute to Midtown: 25 to 40 minutes; trains include L, J, M, Z
3 great reasons to pick it: a 15-minute commute to Union Square; cheap rent; very active nightlife
Nightlife: ♥♥♥♥
Affordability: ♥♥♥♥
Cool factor: ♥♥♥♥
Convenience: ♥♥♥
Parent approved: ♥♥
This northern neighborhood in Brooklyn is rapidly gentrifying, to the chagrin of some (those who prefer to be on the fringes may say the neighborhood's already turned).
But the influx of artists, musicians and young professionals in recent years has also brought about gourmet grocery stores, boho boutiques, and more coffee shops than you know what to do with (all the better for getting you through the job application process). There's also an ever-growing roster of galleries and venues alongside a dizzying number of bars, from neighborhood staples like Tandem and Pearl's Social and Billy Club to relative newcomers like The Johnson's and, if you're feeling fancier, beloved local cocktail mecca The Narrows.
The pricey Hana Natural, Brooklyn Natural, and Khim's Millennium Market offer all of the organic, ethical and local food products you might desire, while more traditional supermarkets like Key Foods and Associated Supermarket are also located throughout the nabe. And if you don't know how to boil water, the famous Roberta's, Dear Bushwick, Mominette Bistro, Café Ghia, Fritzl's Lunch Box and plenty more restaurants have you covered.
Bushwick has a variety of housing, from the crowded loft buildings near the Morgan L stop, like the McKibbin Lofts, teeming with post-grads, to the six-unit apartment buildings off the Jefferson and DeKalb stops, to the new luxury complexes like Castle Braid. You'll pay a premium for the convenience of living off the L, but if you're willing to walk to everything, you can get a better deal off the J, M, Z.
The neighborhood is big enough there's always something to do, says Dan, a class of 2013 Vanderbilt graduate who lives off the DeKalb stop.
"At first, I thought the area seemed kind of pretentious and too hipster-y, but then after a couple of nights out, I realized how friendly everyone is," Dan says. "There are so many bars in this area, but I keep seeing the same people. It gives you a sense of community, which I don't think is always common in New York."
Median rent for a one-bedroom: $1,775
Commute to Midtown: 45 minutes; trains include the A, C, G
3 great reasons to pick it: Cheap rent; quaint, tree-lined blocks; a friendly neighborhood vibe
Nightlife: ♥♥
Affordability: ♥♥♥♥♥
Cool factor: ♥♥♥
Convenience: ♥♥♥
Parent approved: ♥
Bed-Stuy has a lot of the qualities that make a neighborhood a neighborhood: a stable of long-time residents, gorgeous old homes and a friendly atmosphere. "Everyone is on the stoop grilling and the kids ride their scooters in the middle of the street," says Edward, who graduated in 2011 and lives in a three-bedroom for $1,500 a month. "Saying hello to your neighbors as you stroll by is virtually a requirement." 
The other major benefit of Bed-Stuy is that it's cheap, and the area's affordability has been attracting more and more transplants from across the city and the country, including recent grads. 
On the downside, muggings and other crime in Bed-Stuy are a concern. Even if some of the fears are overblown--Edward says he's never had a problem--you may have to convince your friends and parents that you'll be safe. Getting food delivered to your doorstep or hailing cabs from Manhattan are also (admittedly less important) issues.
Plus, there's a near absence of chic restaurants, sleek cafes or gyms--unless you're right near the main drags on Halsey or Bedford. "My neighborhood's gem is definitely Saraghina, a casual Italian pizza and brunch spot with a killer garden and an affordable carafe of house red," Edward says. ​"And two blocks from my apartment, Burgers and Brew opened recently and it's making a great effort.​" Also getting some press is newcomer bar Glorietta Baldy.
You'll find many a recent grad hanging out on their laptop (and nursing a single cup of coffee) at cafe-slash-bar Bedford Hill, too. Low-key local bar Dynaco just so happens to have opened up right next to foodie haven Do Or Dine (home of the foie gras donut), and for non-foie gras-infused baked goods, SCRATCHbread is right across the street. Dough turns out massive, wonderful donuts nearby, as well.
Median rent for a one-bedroom: $3,047
Commute to Midtown: 45 minutes; trains include the G
3 great reasons to pick it: cheaper than Williamsburg; lots of different kinds of rentals; a growing bar scene
Nightlife: ♥♥♥♥
Affordability: ♥♥
Cool factor: ♥♥♥♥
Convenience: ♥
Parent approved: ♥♥♥
Long the home of New York's Polish community, Greenpoint has undergone a transformation in recent years as young professionals have moved in, bringing with them bars and boutiques. 
While you can still find pierogies filled with farmer's cheese at just about any deli on Manhattan Avenue, you'll also have your pick of drinking establishments like No Name Bar, Enid's, bourbon bar the Moonlight Mile, and newly-opened beer haven Tørst. Another bonus? Greenpoint is still cheaper than Williamsburg. (The median rent for a one-bedroom listed above may be skewed by some pricey new developments that are on the market.)
"Part of its allure is that is offers easy access to the concert venues, restaurants, and nightlife of Williamsburg without requiring that you sell any major organs to afford the rent," says Rapid Realty's Lolli, adding, "You can also grab some top-notch Mexican at Calexico, or battle the lines for something sweet at longtime favorite Peter Pan Donuts."
The one major downside to living in Greenpoint continues to be its woeful subway access: it's served by one train, the infamous G, which aside from being the only line in the system that doesn't cross Manhattan is also notorious for delays, infrequent service and its stumpy length (only four cars per train versus the normal six or more). This summer, a good chunk of the G's route will be shut down for repairs for the entire month of August, and after a ramp collapse a few months back, the neighborhood's East River Ferry stop has been indefinitely replaced by a shuttle bus. 
You'll find rentals in low-rise apartment buildings and townhouses, as well as in some of the flashier condos that have sprung up along the waterfront and around McCarren Park. Also, notes Lolli, the area is "still home to many families who have lived there for generations, and who have properties to rent for below market rate to those lucky enough to find them."
QUEENS
Median rent: $1,900
Commute to Midtown: 35 minutes; trains include N, Q, R, M, E
3 great reasons to pick it: Affordable rent…for now; inexpensive but great restaurants; loads of parks
Nightlife: ♥♥♥
Affordability: ♥♥♥♥
Cool factor: ♥♥♥
Convenience: ♥♥♥
Parent approved: ♥♥♥
Up until recently, when friends moved to Astoria, it was as good as saying, "Well, it was fun knowing you!"  But with Brooklyn rents approaching par with Manhattan, more and more New York newbies are heading to Queens, with Astoria among the top destinations.
"More space for your money, proximity to the city, great food and nightlife," is how Greg Kyroglou of brokerage Modern Spaces described Astoria.
"Thirtieth Avenue and Broadway is where you will find all the hottest cafes and restaurants, with Ditmars Boulevard rising fast with restaurants like MP Taverna and Thirsty Koala and new cafes and wine bars opening in the next few months," he says.
Astoria Park, the oldest and largest in the city (which Kyroglou calls "our own little Central Park"), has amazing views of Manhattan and the bridges, as well as athletic facilities; Greek, Korean, and Eastern European restaurants abound; and there are art-viewing options, like Socrates Sculpture Park and the Noguchi Museum.
Also, the apartments are, as a whole, pretty large, and there are a lot of them, with everything from row houses to co-ops to new condos available to rent.
Median rent: $1,600
Commute to Midtown: 60 minutes; trains include the M
3 great reasons to pick it: Cheap rent; a large stock of apartments; low crime 
Nightlife: ♥♥
Affordability: ♥♥♥♥♥
Cool factor: ♥♥♥
Convenience: ♥♥
Parent approved: ♥♥♥
Spillover from the Bushwick-East Williamsburg border means this neighborhood on the fault line of Brooklyn and Queens is drawing hipsters and artist types, especially since rent is around 20 percent lower than areas further south. 
Most of the buildings were developed in the early 20th century, keeping an old-school feel to the area. There's a large supply of row houses, many on serene tree-lined streets. 
Though it may not be known for its bustling nightlife scene, pubs and low-key pool bars could become favorite haunts. Head to Queens Tavern, Windjammer, and Gottscheer Hall for a sampling.
"I've grown to love Ridgewood," says Danielle, who has lived in a two-bedroom near the Middle Village-Metropolitan subway stop since graduating from Villanova in 2011. "Honestly, I had no idea where I wanted to live in New York after I graduated, but when the real estate agent showed me my place, I was shocked. It's gigantic compared with my friends' apartments, and my area is really quiet. I didn't care as much about living in an area with a big bar scene, so I like that this area has a family vibe to it."
Plus, since her rent is so low, she can splurge when she goes out.
One tip, though: subway lines are sparse, and the trip is a hike compared to most other neighborhoods on this list. Do a test run of your commute before moving in to make sure it will be bearable.
THE BRONX
Median rent: $1,438
Commute to Midtown: 65 minutes; trains include the 2, 4, 5
3 great reasons to pick it: it's way cheap; a dozen pubs are in a five-block radius; Van Cortlandt Park offers plenty of greenery
Nightlife: ♥♥
Affordability: ♥♥♥♥♥
Cool factor: ♥
Convenience: ♥
Parent approved: ♥♥
Located in the upper reaches of the Bronx, Woodlawn is a traditionally Irish-Italian neighborhood, filled with bakeries, pubs and specialty stores. Visit the hip Woodlawn Coffee and Pastry or Irish Bakery for a nosh, and Rory's Dolan, Behans Pub and Rambling House for a pint.
It's not known for wild nightlife or a trendy restaurant scene, but this peaceful neighborhood offers a respite from the skyscrapers and crowded streets. (There's also been talk about gentrification heading up to the Bronx with new buildings underway.)
Post-grads might find Van Cortlandt Park, a 1,146-acre park with nature trails and athletic courts and fields (including a golf course) enticing, but probably not as much as the idea of the cheap rents.
Ann, a 24-year-old Fordham alum, moved to a Woodlawn studio in 2012.
"Having gone to school in the Bronx, I feel really comfortable being uptown; the commute never bothers me," says Ann. "The best thing about living in Woodlawn is definitely the rent—it's crazy to hear from friends how much they pay. But I also love Van Cortlandt Park, and all of the Irish food options."
Related:
Brick Underground articles occasionally include the expertise of, or information about, advertising partners when relevant to the story. We will never promote an advertiser's product without making the relationship clear to our readers.