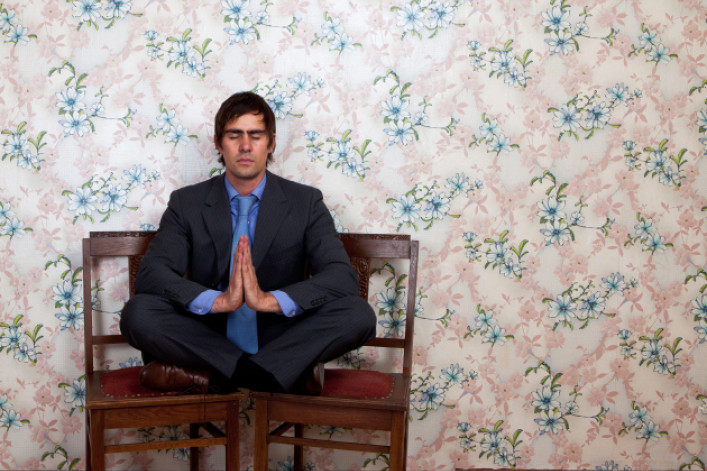 In the first three months of this year, average prices for Manhattan apartments surged by double digits, thanks in part to a supply of condos and co-ops that can't keep pace with the demand. With so few homes are on the market these days, it can seem like sellers have the upper hand, picking from a slew of offers and setting the agenda for any deal.
But at least some of those sellers are itching to unload their properties as fast as possible, giving buyers a chance to score a deal or a speedy transaction. Here's how to find them:
Pick a stale property
Your first clue to the owner's mindset: how long an apartment's been listed. A seller who's been waiting on the sidelines for months, even years, may be fed up and ready to sit at the negotiating table.
Generally speaking, a property listed for 100 days or more could indicate that a seller hasn't been realistic about his or her asking price and may be "vulnerable" to dropping it, says Jay Heydt, a senior managing director at Citi Habitats. "What it means for a buyer is that there is the opportunity to get a deal on a listing that could be on the market for a significant period of time."
A few caveats:
The days-on-market metric changes based on whether you're looking at average versus high-end homes: the pool of buyers in the market for a sprawling Upper East Side townhouse is smaller than those looking for a one-bedroom co-op, so you can expect the townhouse to stay on the market longer. 
Be mindful of the season, since there are fewer listings, open houses and deals signed during the cold months, notes Gea Elika, founder of Elika Real Estate. "People just don't want to go out when it's freezing cold," he says.
Prolonged time on market doesn't always mean the seller is serious. It's possible the owner will only part with her home if she gets that sky-high price. (After all, she doesn't have to pay the broker until the deal closes.)
Treat listing dates with skepticism. "The other trick that brokers use is to take it off the market and then after a few weeks or a month or two, put it back on the market because they're trying to avoid the property looking like a stale property," warns Jamal Syed of Coldwell Banker AC Lawrence. To subvert this subterfuge, look up the address on StreetEasy, which has listing histories for many apartments.
Once you find a truly stale apartment, Heydt advises making an offer that is 10 to 15 percent off--and in some cases even 20 percent off--the list price.
Find out why the place is for sale
Why is the seller unloading the property? Pull a Sherlock and pin down the real motivation behind the sale and you may be able to make a bargain deal. In the rare instance that a seller is present for an open house, ask them directly why they want to sell. It's fair game to inquire on the reason behind the listing. In other cases, your broker can do the asking for you.
Sometimes, an owner will be upfront as a way to ease buyers' fears that a low price is evidence of a problem, Syed says. 
"If it's priced way below market value everyone wants to know, 'What's wrong with it?' In that type of situation the seller is likely to say, 'Well nothing's wrong, but I have to relocate,'" he says.
Another strategy is to hire a broker who works predominantly in one neighborhood or with a specific type of property, like Soho lofts or starter co-ops in Murray Hill. Not only will they know the all the listings in that segment through-and-through, they'll likely be familiar with the relevant buildings and their staff, either from visiting or doing deals there before.
"The agents that specialize have a true pulse of every aspect of the building and area and what's going on," says Heydt. "They know everyone from the dog walker to the porter."
Because they're plugged in, they may be able to glean answers--or at least clues--as to why a seller has put their home on the market, particularly in instances where a listing broker either doesn't know or won't reveal the reason.
"Being kind and a good communicator can often lead to learning what can be deal-changing information," says Elika.
Learn the language
"Desperate sellers don't put up a sign saying, 'I'm desperate,'" says Elika, but terms like "quick close," "must sell," "seller relocating" or "priced to sell" included in listings signal that a seller wants things done fast.
Look for rock bottom prices
An unusually low price tag is another indicator that speed is a more important consideration for this seller than profit.
"If the average price of a condo is selling at $1,400 per square foot and this person is at $1,050 or $1,100, they're pricing it like a fire sale because they have to get out for a variety of reasons," Heydt explains. Ten percent below market value is a good metric to determine a serious seller.
However, be aware that homes with low prices are not necessarily under-valued. A small dollar figure may mean that it's difficult to get financing in a building, the monthly fees are high, or the building has a landlease. On the other hand, these properties may sell too quickly for you to control the deal.
To separate the wheat from the listings chaff, do your research: attend an open house, ask your broker about the value, or look up a building report.
Check out distressed homes
Some homeowners are, unfortunately, in a desperate situation because they can't pay their mortgage. While you don't necessarily want to capitalize on someone else's misery, you can likely find a deal on homes in foreclosure or with a lis pendens (a court filing that indicates an owner is several months behind on their mortgage payments).
The condition of the property can also be an indicator of the owner's standing with the bank, since sellers will devote less attention to staging their home to appeal to buyers if it's a foreclosure or short sale, Elika notes.
You can look up New York City foreclosures and lis pendens on real estate data website PropertyShark, either by using an interactive map or by searching for the address. If you find a property that you like, you can contact the seller directly, though be sure to take a sensitive approach to the situation.
Related posts:
Ready, set, buy: an apartment-hunter's guide to the spring season
What's included--and what's not--when you buy a NYC apartment (sponsored)
How to prepare for this summer's seller's market
The truth about multiple contracts (sponsored)
Brick Underground articles occasionally include the expertise of, or information about, advertising partners when relevant to the story. We will never promote an advertiser's product without making the relationship clear to our readers.