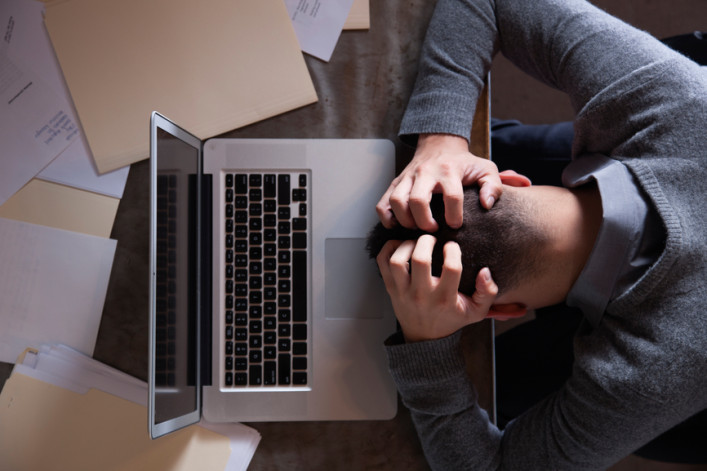 If you're trying to get a home loan, you're likely facing an avalanche of paperwork, thanks to new rules that went into effect in January. But the new rules aren't just a headache—they also increase the pressure on borrowers to get things right the first time or risk getting turned down for a loan.
"Underwriters are now required to make a decision on an application within 30 days," says Brittney Baldwin, vice president of National Cooperative Bank. "If you don't submit all the documentation needed or if you inadvertently raise red flags that trigger a request for extra documentation, you'll slow things down and you could get pushed to the back of the line. If your application is not complete within 30 days, your application will be denied for lack of documentation."
The process will start all over again--from submitting an application to receiving new disclosure statements. If you previously had a locked-in rate, you will lose your rate lock as well.
Here are four of the most common application flubs—and tips for fast-tracking your application:
1. Report your gross income, not your net income
While this doesn't happen often, it does happen. Make sure when you enter your income on the application, you enter your gross income. This will go into the calculation for your debt-to-income ratio and if it isn't entered correctly will not show the whole picture.
2. Document all the ways you earn money
"Often people just submit a W2 form showing their annual salary, but if your debt-to-income ratio is too high, the lender will have to go back and ask you for more—such as documentation of 401k, IRA, stocks and bonds," says Baldwin.
Moral of the story: Submit everything. More information is better.
3. Prepare to explain big deposits in your bank account
Banks will scrutinize your checking account history for the past two months. You'll need to produce a paper trail for any out-of-the-ordinary, large amounts of money deposited into your bank account, such as the check your parents gave you to help with the down payment or the time your boss finally reimbursed you for that business trip. In the latter case, for instance, you might be asked to submit a copy of your expense report and evidence of your credit card payments for the expenses.
4. Don't buy any big-ticket items on credit —or open a new credit card
If your lender sees that your credit has been checked lately—because you're applying for a credit card or a car loan, or as part of your co-op board application—you'll need to provide an explanation of why. If it is for a credit card or car loan you will need to show the most recent statement. In addition, any minimum monthly payments will be factored into your debt-to-income ratio which could impact your ability to get approval for your desired loan amount since it would be a liability in your debt-to-income ratio.
Pro Tip:
Looking to buy a co-op? Get information on rates and pre-qualification from National Cooperative Bank. NCB has been providing co-op unit loans in New York for over 40 years. Call us at (646)-201-4714 or email Brittney Baldwin at [email protected].  NMLS #507535.  Equal Housing Lender. 
---
Brittney Baldwin (646-201-4714) is vice president at National Cooperative Bank in Manhattan. 
Apply online for mortgage preapproval
More from National Cooperative Bank:
Get the 411 on financing an investment property 
Top 12 questions New Yorkers ask their mortgage bankers
Buying, renovating or refinancing next year? 5 mortgage trends to watch in 2014
4 good reasons to refinance your super's apartment
How to finance a NYC apartment combination
Brick Underground articles occasionally include the expertise of, or information about, advertising partners when relevant to the story. We will never promote an advertiser's product without making the relationship clear to our readers.