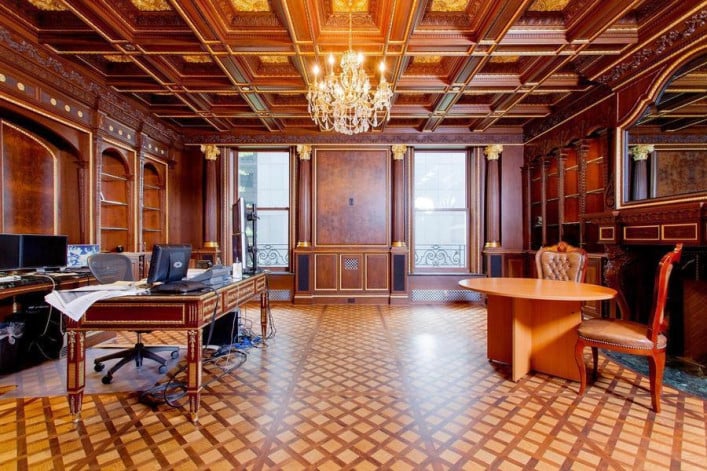 Renovating before selling your home is a devilish bargain. You put in money and headaches and days spent breathing in that weird smell of Sheetrock, hoping you'll reap the rewards in the form of a higher sale price. 
Indeed, redoing a bathroom or kitchen can more than pay for the cost of the reno, according to Michael Vargas, president and CEO of Vanderbilt Appraisal Company, a Manhattan-based appraisal firm, who dispensed his wisdom in a blog post for renovation-matching site Sweeten. But you want to be smart about how--and when--you do the reno. 
Among the most notable tips:
Get a space makeover right before you sell
"A newly-renovated property can carry 100% of the cost of the renovation to the overall value of the home," Vargas says." As time progresses, the value of the renovation tends to diminish on the scale of approximately 20% every three to five years. After you pass the ten-year mark, the value of the renovation tends to drop dramatically."
Avoid over-personalizing your space
"Anything a seller does to limit the pool of potential buyers can lead to a discounted sale price," he writes. "When a homeowner creates a highly personalized style, buyers tend to treat the property in the same way that they would an un-renovated property; they seek to extract the cost to re-do the renovation so that they are not over-paying for a property that will ultimately require significant work."
Seriously consider a kitchen and bath redo
The most value-enhancing upgrades are kitchens and baths, Vargas says, increasing the value of a home by as much as 100% of the cost of the renovation.
Tell the appraiser everything you've done:
"Most owners will see an immediate increase in value upon completion of a renovation project," Vargas writes. "During an appraisal, the owner should clearly call out the scope of the renovation as well as the related costs to the appraiser to ensure that the appraiser is accounting for the value of the work in the assessment."
We here at BrickUnderground have also explored the relationship between renovations and resale value. Check out whether a bathroom or kitchen reno is a better investment, and the best paint colors for attracting buyers. And if you need general renovation advice, we've covered how to negotiate with a contractor ('cause you can!), 10 first-time renovation mistakes even New Yorkers make, as well as information on why you're paying more for your NYC renovation.
Brick Underground articles occasionally include the expertise of, or information about, advertising partners when relevant to the story. We will never promote an advertiser's product without making the relationship clear to our readers.