Would You Rather?
Would you rather have a great apartment in a so-so 'hood or a so-so place in a great neighborhood?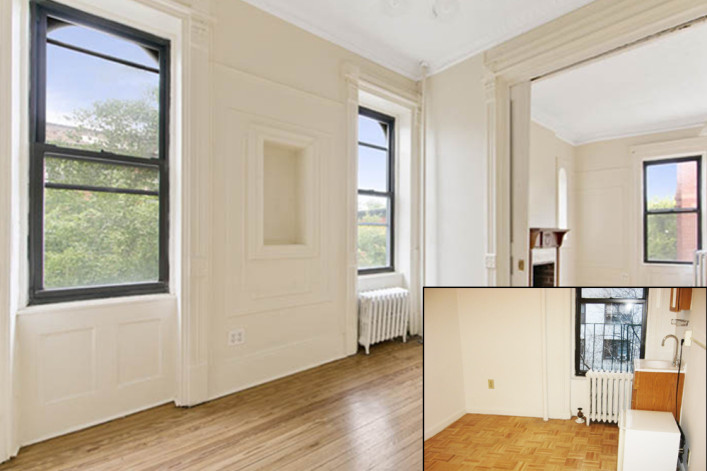 As the saying goes: Location, location, location. That said, a great apartment is worth quite a bit too. So we asked six New Yorkers: When it comes to the day-to-day reality of living in the city, would you rather live in a gorgeous apartment in a neighborhood you don't care for? Or would you rather have a meh apartment in the neighborhood you love?
 Better apartment I've seen enough horrible apartments in NYC to know that in order to live in any of the fun or "trendy" neighborhoods where I like to hang out, I would have to live in (for me) unacceptably small apartments that are in horrible condition. So I would prefer a gorgeous apartment that I can spend time in comfortably. I would love to entertain my friends at home without everybody being on top of each other. - Henrick, Upper West Side
 Better apartment Everywhere in the city is a great place to live. The subway and the buses are really convenient and compared to many other cities in world, the taxis are very affordable. So as long as I can be in the city, it doesn't matter where. Every neighborhood has something great to offer and I know if I had to move, I would love wherever I ended up. On the other hand, I know I won't be able to afford an apartment anywhere in the city, especially not the West Village! - Cris, Upper East Side
Better apartment I already have a great apartment in a great part of the city. It bugs me that people don't think my neighborhood is cool or trendy, but on the other hand, if they did, they'd all move here and I wouldn't be able to afford my three-bedroom apartment with laundry, dishwasher, and two full baths in Harlem anymore. The only thing that I can think of that I'd love better is to have an even bigger apartment, or a penthouse apartment, here, looking down on the rest of Manhattan. - Bernard, Harlem
Better neighborhood For investment purposes, you can't beat a good location. I live in a big apartment, for NYC. But I'd really love to be in an area I don't have to leave in order to have a good brunch, or find organic produce, or a nice park to sit in. -Cherie, Bronx
Better neighborhood Absolutely, without thinking for another second: I'd live in a closet downtown (SoHo!) if I could only afford it. But as it is, I can only afford my slightly bigger closet in Queens! - Ria, Sunnyside Queens
Better neighborhood When it comes to everyday life, I think having space and being comfortable is very important. But I wouldn't want to feel trapped inside either! A neighborhood you love is invaluable. It's not just about going out in the evening. It's about living in an area where you meet people you like, or there being things like community gardens and farmer's markets or just a few blocks you like to walk down to clear your head.   The good thing about NYC is that if you have a great piece of real estate in a neighborhood  that doesn't offer all the perks you want--restaurants, spas, movie theaters--just stick around long enough. Eventually, they'll come to you! - Joyce, Harlem
Verdict: It's a tie! Neighborhood--3, Apartment: 3.
Related posts:
Would you rather...live in a penthouse or a townhouse?
Would you rather...live above the Second Avenue Subway construction or above a Subway sandwich shop?
Would you rather... have pre-war charm or modern convenience?
Would you rather...have a two-bathroom apartment or a one-bathroom with a washer-dryer?
Would you rather...live in a fabulous 4th floor walk-up, or a plain-vanilla elevator building abode?
Brick Underground articles occasionally include the expertise of, or information about, advertising partners when relevant to the story. We will never promote an advertiser's product without making the relationship clear to our readers.