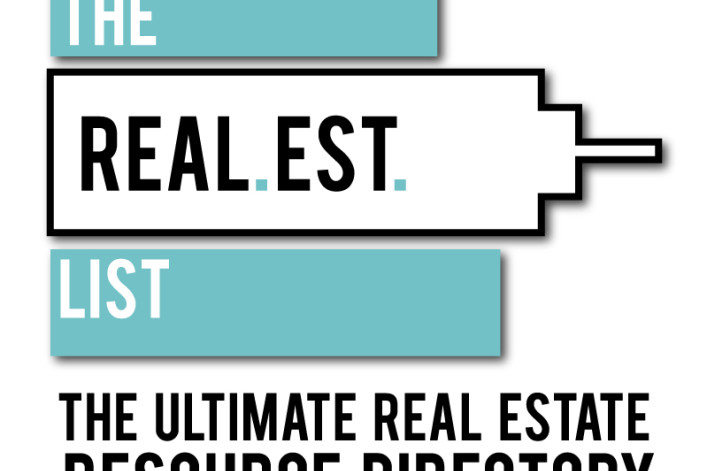 Whether you're a real estate agent or seller looking to rent furniture to stage an apartment, a movie prop master in search of an antique clock, or a city dweller who wants to throw a party (and have someone quickly rid you of all the accoutrements afterward), Long Island City-based prop rental house propNspoon—the subject of this week's Real. Est. List Spotlight Series—probably has what you're looking for.
The company rents props, furniture, and decorative items, and does custom fabrication work for film, television, special events, trade shows and more.
"It's a one-stop prop shop—from idea to reality," says Dyann Klein, a former stylist who founded the company then known as Props for Today in 1980 for just $5,000. The firm's initial focus was renting white dinnerware, which, though in demand for food-related photo shoots, was surprisingly hard to find.
From there, the business quickly grew to include other kitchen items, then props for all the rooms of the house, then outdoors, then just about everything else.
"It's a fun job," says Klein, who's traveled to such far-flung locales as India, Bali, Morocco, France and Spain in search of hard-to-find treasures to add to her ever-growing warehouse of nearly a million unique items.
Two years ago, Props for Today merged with New Jersey-based The Spoon Group, a custom fabrication outfit with a staff comprised of metalworkers, sculptors, carpenters, painters, upholsterers and other craftspeople, to become propNspoon.
The new entity offers furniture, props and custom fabrication in one fell swoop—meaning anything you want built can be built in-house. And, in addition to its 45,000-square-foot prop warehouse in Queens, the company now boasts a 50,000-square-foot shop in Rahway, New Jersey, focused exclusively on custom fabrication.
"The whole point [of the merger] is so we can do whole events—from building scenic décor and custom furniture for trade shows to providing the actual props and furnishings that go in them," notes Klein. Plus, once an event is over and done, former Spoon Group artisans are already on hand to refurbish and reupholster any items that might have gotten damaged along the way.
In addition to the many weddings, bar mitzvahs, photo shoots and theme parties it takes care of, propNspoon has provided props for Smash (including an antique striped chaise lounge), Spider-Man: Turn Off the Dark (propNspoon made a smoking, flying pumpkin), as well as Boardwalk Empire, Elementary, Person of Interest and more.
And Klein believes that it isn't just the company's vast selection that makes it a success. "We pride ourselves on having the most educated staff available," she says, noting that all of her employees are skilled in some area of design.
How it works
If you're looking to snazz up your apartment pre-sale or are hosting a summer party, you're going to need stuff. Even if you're not exactly sure what stuff that is, call propNspoon to make an appointment and get started.
A project consultant will be assigned to guide you through even the smallest of details—from choosing a location to potential themes to specific items required.
"We ask a lot of questions," says Klein. "We try to get a feel for who the customer is so they can get excited about things."
In addition to renting furniture and props, propNspoon consultants can assist with every part of an event.
"We can help with the floor plan. We can put in a dance floor. We can make any signage you might need," says Klein.
While the company prefers working on a few months' notice, they have been known to turn things around rather quickly—even building items from scratch in a single day.
Prices for all the props vary widely, but they start at just $5. There's a $50 minimum rental.
Popular party themes
Having a party? Klein offers some motifs that have proved popular in recent months.
Mad Men: If you're trying to capture that swinging '60s vibe, get yourself a "velour three-piece sectional sofa, a shag rug and mid-century chairs," says Klein. And a bar cart. "There were bars in offices then."
The Great Gatsby: With Baz Luhrmann's newest take on the literary classic in theaters now, lots of folks are looking to F. Scott Fitzgerald for inspiration. Whether you're old money, new money, or no money at all, propNspoon can help you nail that Roaring '20s feel with speakeasy props such as wine barrels and bottles of fake liquor, as well as lots of black and silver touches.
White: White accents are still as popular today as they were the day Klein started this business more than three decades ago. "We do white for everything," she says, noting that that the rental house is often asked for white props for tradeshows, photo shoots, film sets, party lounges and more. "I don't know why," she says, before venturing a guess. "It's safe and it's always slick."
---
Check out The Real.Est. List, the ultimate real estate guide and resource directory for all those who buy, rent, sell or dwell in NYC. Want to get listed and put your business in the Spotlight Gallery? Click here to get started or email us.       
Brick Underground articles occasionally include the expertise of, or information about, advertising partners when relevant to the story. We will never promote an advertiser's product without making the relationship clear to our readers.