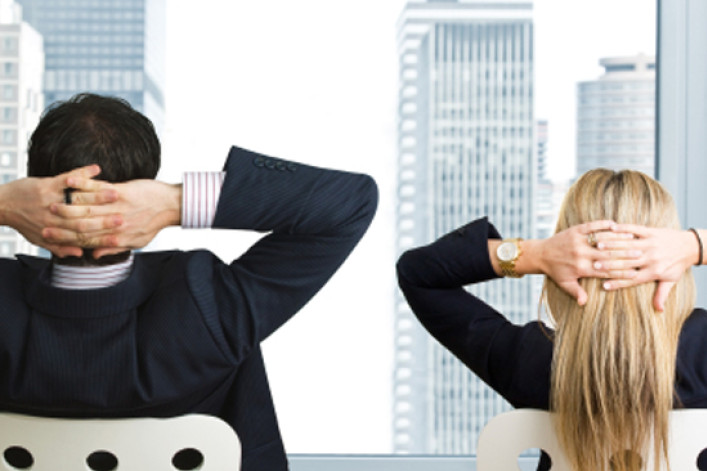 In a frenzied real estate market in which many New York City co-ops and condos are drawing multiple offers, it can be tough to resist the highest offer--and to remember that, even now, having to start over with a different buyer can translate into lost time and money, uncertainty, and price cuts to combat the stigma of a listing perceived as "stale." 
It is important to choose the right offer--and to structure the contract carefully--to get the deal done the first time.   
As a transactional real estate attorney, I recommend to all my clients that, to the extent possible, they take these steps to increase the odds of a successful closing:
1. Find an all-cash buyer
In the tight-credit environment that still haunts New York City's housing market, the number one reason deals fall through is financing. The bank won't approve the borrower, the bank discovers a perceived problem with the building, or the apartment doesn't appraise as high as expected – especially in a rising market like this.
While there are other ways to deal with financing uncertainties (see #2 below), the most surefire way to avoid them is to find a buyer who can pay all cash—even if you have a higher offer on your apartment from a buyer seeking financing.
2.  Do not agree to mortgage contingencies or funding contingencies
In recent years, buyers have been asking sellers for both mortgage contingencies and funding contingencies.
A mortgage contingency enables a buyer to walk away with their deposit if the bank doesn't approve the loan within a certain time frame (usually 30 to 45 days from a signed contract). A funding contingency may allow the buyer to walk away if the bank decides not to fund the loan at any time up to the actual closing date and for any reason (or for more limited reasons, depending on the negotiated terms)—such as a problem with your building or an unexpected change in lender's own lending guidelines.
Where the buyer will not agree to waive a funding contingency, some sellers have begun requiring the buyer to use lenders that have recently issued mortgages in the building, reducing the risk that the lender will have a problem with the building itself.
If your buyer balks at giving up a mortgage contingency, one compromise to consider is a reduced or low appraisal contingency clause. You and your buyer agree that if the appraisal comes in too low for the amount of the loan--a growing risk in a rising market and especially when a property goes for more than the asking price in a bidding  war--the buyer will make up the difference in cash and accept a lower loan amount from the lender.
For example, the buyer of a $1 million apartment seeking 80% financing of $800,000 will only be able to obtain the loan if the appraisal comes in at $1 million. If it comes in at $950,000, the lender will only loan 80% of the appraised value ($760,000).  With a reduced appraisal contingency, the buyer must  add $40,000 more equity into the deal instead of being able to cancel and get the deposit back.
3.  Make sure your buyer is qualified to pass your co-op board
If you're selling a co-op, find out your board's requirements in advance of listing your apartment and make sure your prospective buyer meets them. 
Sometimes the requirements are in writing and can be obtained from the managing agent  You can also phone the managing agent and/or the board president and simply ask what type of candidate you should present to them for the smoothest outcome.
To feel confident that your buyer meets financial requirements, ask for W2s and financial statements to be submitted with their offer.
4.  Research the status of your title
You will be required to deliver "good title"  at your closing with no outstanding liens or judgments. To really play it safe, before you list your apartment, run a title search on your apartment to make sure the only liens on your property are the one or two loans you have.  (You can find a so-called "abstract company" online to do this for a few hundred dollars or have your attorney arrange for it.)
One title issue that sometimes arises has to do with refinancing, in which the lien originally filed by the old mortgage bank doesn't get terminated properly.  It can be time consuming and costly to try to re-do this work. And, if the bank doesn't exist anymore, getting the lien terminated is a time consuming and logistical nightmare. 
5. Inspect your own apartment
Make sure everything works and is in good repair in your apartment—from the central air conditioning, to the dishwasher to the electric outlets. If you have a leaky pipe, get it fixed now so that there are no issues before closing from damage that occurs after you sign the contract. 
Make sure the contract specifies that the apartment is being sold "as is."
6. Locate the original stock certificate and proprietary lease
If you have a mortgage loan to pay off, your lender will have these. If you don't, you should make sure you have located both well before the anticipated closing date.  A lost stock or lease could result in the coop requiring a bond to be posted--costing 1% to 3% of the sales price--which you certainly don't want to pay for. And it could delay the deal significantly, which could result in complications giving the buyer the right to cancel.
---
Real estate attorney Adam H. Stone, Esq., has been representing buyers and sellers of NYC property for over 15 years.  He is a partner in the law firm Regosin, Edwards, Stone & Feder.
Also by Adam Stone:
What's included--and what's not--when you buy a NYC apartment
3 questions you (and your lawyer) should ask before buying a NYC apartment in a post-Sandy world
12 tips for buying new construction with confidence
Why you might want to buy your next apartment under an LLC--even if you're not famous
Brick Underground articles occasionally include the expertise of, or information about, advertising partners when relevant to the story. We will never promote an advertiser's product without making the relationship clear to our readers.