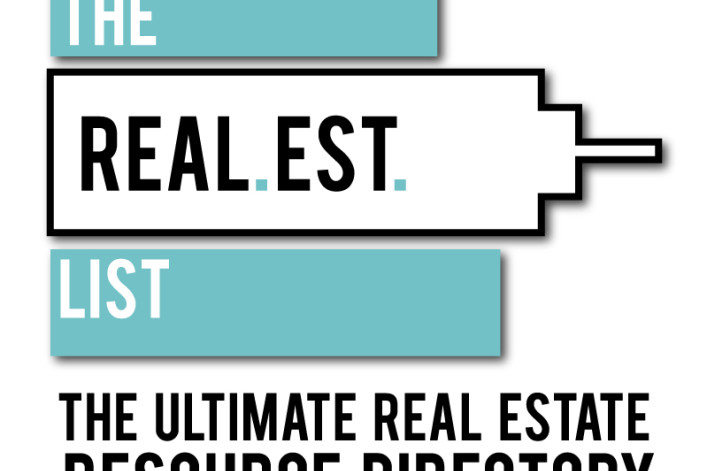 Searching for housing in New York is no easy task, and for those moving from another city/state or looking for short-term temporary housing, things can get even more complicated (and listings even shadier).
But if you employ the services of Churchill Furnished Housing, the subject of this week's Real.Est. List. Spotlight Series, you may find a much more pleasant experience.
In business for more that 30 years, Churchill works with a variety of clients in need of temporary housing due to job transfers, hold-ups associated with delayed mortgages, displacement due to fires, hurricanes, and other disasters, or even those in between homes for more personal reasons like splitting from a significant other.
Churchill also provides other services, like professional staging of apartments for brokers and owners. And beginning this month, you can also visit Churchill's brand-new 16,000 square-foot furniture showroom and art gallery, located on 24th Street in Chelsea. It is open to the public and will feature a wide selection of furniture and accessories on display for sale or rent as well as host art exhibitions, workshops, and networking events throughout the year. 
Churchill is an easy, quick solution that, on average, costs about 45 to 50 percent less than a NYC hotel stay, with the added comfort and convenience of cooking for yourself and washing your own clothes. Its temporary apartments offer many of the same amenities as a hotel, while providing comfortable, private, and spacious living spaces. 
"The majority of our business is from the corporate market, such as corporations relocating executives into the city," says Churchill's Executive Vice President and Regional Manager, Gina Iacobellis. "We help place those executives and their families into temporary housing so they can immediately get started on the jobs they were hired to do."
At present, Churchill manages roughly 2,000 units scattered in and around New York City with thousands of out-of-town properties located throughout the northeast, most of them near major cities. Other properties are available out west.
"We also work with insurance companies and adjusters for disaster victims on a fairly regular basis due to people being displaced by fire or floods or similar disasters," Iacobellis says. If you are completely without a place to stay because of a disaster, Churchill will set you up in a hotel while you decide on a temporary apartment. 
"The Sandy situation was unexpected, and because it was so massive and so many people were displaced, we actually had a lot of clients who were in Battery Park that we had to then move because those buildings had no power," she says.
The advantages to living in temporary quarters are many since you can easily move to another building in the same city, or perhaps even the same neighborhood.
How it works
Prospective renters--corporate or not--can apply for a rental agreement directly on the website, though it's advisable to speak with a Churchill representative on the phone so you can discuss your criteria directly. 
There's a slightly different application process depending on whether you need housing for yourself, or you're a corporate client in need of housing for an employee. (For instance, non-corporate clients must pass a credit check and some may require an additional security deposit of up to one month's rent).
Otherwise, if the client is a corporation with which Churchill has an established relationship, then that company would instruct its employee to work directly with them to determine any special requests or needs they have.
"Typically we ask what size apartment is needed, the exact move-in date, how long they need the accommodations, and which neighborhood they want to be in," says Iacobellis. "Once we have that information, we submit options to either the individual or the corporate representative who has submitted the request on the employee's behalf. The options include properties and apartments that meet the criteria and budget that they've requested for that booking."
Usually each client has his or her choice of at least three different luxury rentals, all of them with slightly different amenities, such as a gym or health club, or on-site parking. All of the buildings have laundry facilities. In some cases, pets are permitted.
When a client makes a decision, Churchill sends over a lease, which is either signed by the client himself or by the corporation, whoever is responsible for paying the rent.
According to Iacobellis, "Most corporations--even if the employee is going to be working for three to six months--will only commit to 30 days at a time, especially if it's a new employee, so, they commit to 30 days with the option to extend, and we require a 15-day notice to vacate." That's an important point to remember because whoever signs the lease is responsible for paying for those 15 days--whether or not the apartment is occupied.
We asked Iacobellis a few more common questions related to temporary housing agreements and what customers could expect: 
What should a customer have prepared before they contact you? "They really should have an idea of where they want to be in New York City," she says. "Some people who are coming here with children want to be near certain schools, so that's something to consider. Others want to be close to their offices. Knowing your location is key as well as your move-in and move-out dates and the size of the apartment you require."
Do you require a security deposit? "Each individual who wants to rent with us must pass a credit check. If he or she passes that clearance, then most likely there is no security deposit needed," says Lacobellis. "They'll just be billed for the first month's rent and then billed for subsequent months. If a client's credit check reveals some negatives, then we may require a co-signer on the lease agreement and/or a security deposit of anywhere from $500 to one month's rent. 
Do you have a minimum stay requirement? "Our minimum stay is 30 days and it's completely 'turn-key', meaning that Churchill apartments are immediately ready to live-in," she says. "You don't have to worry about turning on utilities, cable, high-speed Internet, telephone, or even cleaning. Churchill apartments also come supplied with linens, towels, and fully equipped kitchens with dishes, pots and pans, utensils--anything that you'd require for daily living, including weekly or biweekly cleaning, depending on the rental."
---
Check out The Real.Est. List, the ultimate real estate guide and resource directory for all those who buy, rent, sell or dwell in NYC. Want to get listed or appear in a Spotlight? Click here to get started or email us.        
More Spotlights:
The Appliance Doctor: Quick fixes for impatient New Yorkers in a high-end appliance world
Debra Hoffman, UES broker: Deciphering one of the city's most popular (and surprisingly affordable) 'hoods
Never home alone: UrbanSitter connects parents to reliable, crowd-sourced sitters
BuiltIn Studio: How to design like a New Yorker
Brick Underground articles occasionally include the expertise of, or information about, advertising partners when relevant to the story. We will never promote an advertiser's product without making the relationship clear to our readers.