Room for Improvement
Room for Improvement: Wishing for different doors, deeper closets... and, of course, in-unit washer-dryers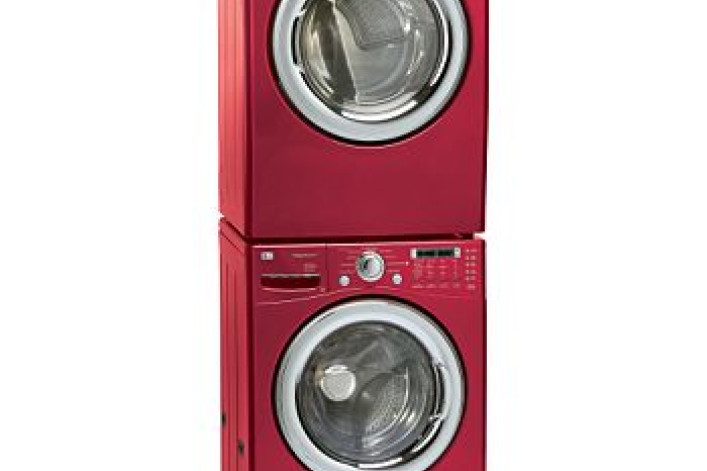 There's no such thing as a dream apartment in New York City (at least if you have any sort of budget). These six New Yorkers told us what they long for in their own apartments.. for many, it was hard to pick just one thing.
A landlord who gives a damn: I wish we had a landlord that cared for the building more. We live in a lovely 1930s apartment, but the landlord has let the building fall to pieces. If only he cared for the place the way his tenants do. -Devra, Cobble Hill
Pocket doors (for more space) and a in-unit washer/dryer: I wish my apartment had pocket doors for the bedroom/bathroom. That way I can really utilize all of the space in my place without worrying about door-swing-clearance!  I also really wish I had a washer and dryer in my apartment. We have laundry machines on every floor and they're always taken! I waste a half an hour floor-hopping to find a free machine!  -Julie, Battery Park City
Space to store my clothes, and the supplies that clean them: How do I do this in only a few sentences? I wish I had enough closet space to fit my ever-expanding wardrobe. And I wish that I had somewhere else to store my detergent and cleaning supplies other than my shower! -Leslie, Upper East Side
Somewhere to walk into... oh, and more closet space: I'd love to have an actual foyer, as opposed to simply walking into my box of an apartment. In it, I'd put a coat rack, a small chest, maybe even hang some pictures. So homey! And, like most New Yorkers I know, my real household desire is to have much (much!) more closet space that's both roomy and efficient. -Perrie, TriBeCa
A little piece of the great outdoors: I'd love to have outdoor space. I really miss having direct contact with the outside. I love breathing fresh air while relaxing and cannot really do that. I also would love to meditate and host parties outside. -Liz, Harlem
A spa-like (and actually functional) bathroom: I wish I had an actual bathroom that was more of a sanctuary, with a full-sized  bathtub, actual cabinets for storage, and maybe even a countertop. What I currently live with is pretty horrible: cracked toilet, a warped cabinet without a closure, and missing tiles that were replaced with wooden Scrabble letters. Funny at first, but sort of hopeless a decade later. And maybe a washer and dryer...a girl can dream...-Joann, East Village
Related:
Then & Now: I still love the location but it's time to to head toward the light
BrickUnderground's Renter's Survival Kit
The 7 worst places to live in a building
Brick Underground articles occasionally include the expertise of, or information about, advertising partners when relevant to the story. We will never promote an advertiser's product without making the relationship clear to our readers.