Improve
Want to find great movers who'll bid for your job? Want to book a vacation for your dog? These services have got you covered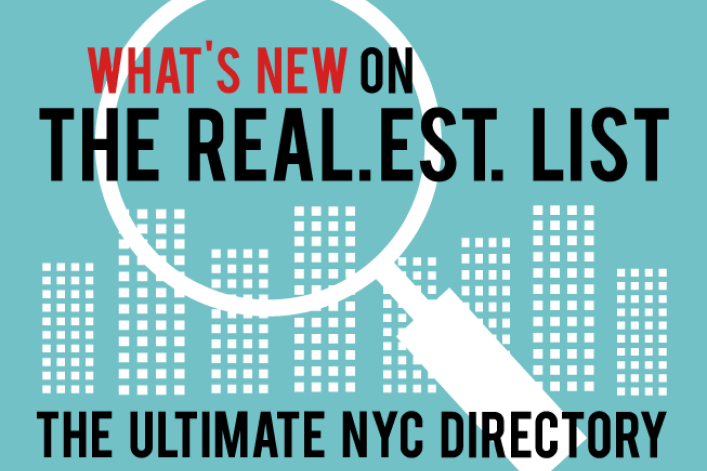 When you have to get stuff done, the last thing you want to deal with is a time-consuming search of websites or—heaven forbid—the Yellow Pages.
That's why we've folded pretty much every service a New York City apartment dweller could ever want or need into one easy-to-navigate resource—The Real.Est.List, BrickUnderground's constantly updated resource directory. Hundreds of businesses are standing by to service your every need whether it is to buy, sell, rent, move, ship, fix, clean, organize, haul away, re-paint, or anything else that might come up in your fast-paced, got-to-get-it-done-now city life.
Today, The List is pleased to welcome two of our newest featured members: 
CityMove (917-512-6274, www.citymove.com) The idea is a brilliant one. After all, who doesn't dread spending an hour or two calling around for best price/best service when all you really want is to quickly, safely, and affordably get your valuables from point A to point B?
Instead of wasting your time comparison shopping (or waiting on a friend of a friend who decided to start his own sketchy 'Man With a Van' service), just post your proposed moving job on this free site that enables qualified, customer-reviewed moving companies to bid for the work.
With multiple companies offering bids, you're bound to get at least one great deal with either a mover who works by the hour or offers a flat rate (both are available). With more than 10,000 completed moves since 2004, plenty of on-site testimonials, and write-ups in the New York Times, CityMove should be your first online destination after closing the deal on your new place.  
Northward Hound (917-847-0329, www.northwardhound.com) Just because you don't have time for a vacation doesn't mean your dog should spend another weekend watching you crunch numbers. Why not send your faithful friend off on a puptastic weekend retreat full of fresh air, long walks, hiking, swimming, and basking in the sunny outdoors?
Better still, your best friend will return home fully groomed—bathed, brushed, and blown dry—and right to your front door. 
Northward Hound offers door-to-door service, a choice of eight different getaway locations in New Hampshire, and tons of one on one attention with qualified dog lovers (fewer than eight dogs are grouped for one weekend getaway). Best of all, your pooch returns cleaner and happier than he or she was before. Three-day ($350) and four-day ($450) weekend packages are available year round.
Fully insured and bonded, Northward Hound also has access to 24-hour vet services for emergencies, but we think your dog will likely tell you more about those 25 free-to-roam acres.
For home help at home, check out The Real.Est.List, the ultimate real estate guide and resource directory for all those who buy, rent, sell or dwell in NYC. 
Want to join up and read about your business in this column? Click here to get started or email us and we'll do it for you.    
Brick Underground articles occasionally include the expertise of, or information about, advertising partners when relevant to the story. We will never promote an advertiser's product without making the relationship clear to our readers.