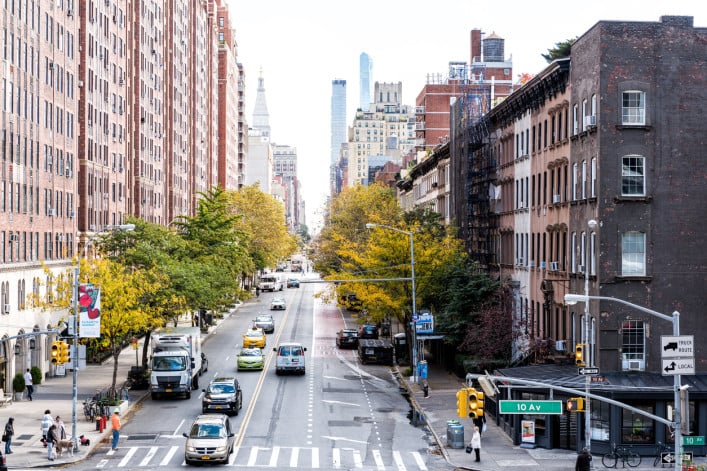 Q. Last year I inherited a five unit walk-up building on the Upper East Side after my mom passed away.  The apartments are all market rent and most of the renters have been there for less than a year or two.  I've been speaking to some friends and they all seem to think that I could get much more rent for the apartments that I am currently collecting.
My mom never really managed the building professionally.  I have a feeling there's more I could do to maximize the value of the rent roll, but I'm not really sure where to start.  What do you suggest?
A. To secure the highest possible market rent, you need to start by figuring out what the fair market value of each apartment is in today's market.    You can do the research yourself, or most brokers would be happy to do it for you in exchange for the opportunity to rent your apartments when you have a vacancy.
Next, begin to think about how you will address renewal leases as each lease in the building comes to its natural end.  If your current rents are indeed below market value, you can begin to raise them one apartment at a time. 
Understand that if the increases are significant, you may lose the current tenant, so be financially prepared in case there is a period of vacancy while you seek a replacement tenant.  You can minimize vacancies by providing the tenant with significant notice (ninety days) before the lease terminates and letting them know that if they do not sign a renewal lease at least sixty says in advance of the termination, you will begin marketing their apartment to the public.
You might also consider adding value to the building and the units in order to increase their market value.  Here are some examples of things you might consider doing:
 

Utilize vacant space (e.g. in a basement) to install a bike rack where tenants can lock their bikes rather than bringing them into their apartment.

 

Install a card operated washer/dryer in the basement if the apartments don't have laundry.  The unit should pay for itself eventually and you can raise the rent in every apartment once the building has this valuable amenity.
Landscape the roof of the building.  This is another valuable amenity.  However, before you begin the project, speak to you insurance company about how it might affect your policy and premiums.
Renovate the lobby of the building by painting, adding new light fixtures, some art on the walls and perhaps new floors. 

 

Renovate the apartments.  Choose a kitchen and bath "package" that you can install in each apartment.  You can do the work each time an apartment becomes vacant or begin it while your current tenants are still there.  The latter strategy will help you justify a higher rent when it comes time for the tenant to renew their lease which could help avoid vacancies. 
Some good renovations to consider include stainless steel appliances in the kitchen, a dishwasher, stone countertops in the kitchen and bath, new hardware for all of the cabinets. You can also replace the doors and add moldings to update all of the cabinetry, put new sinks and medicine cabinets in the bathroom, add glass shower enclosures in the bathrooms, refinish the hardwood floors (this can realistically only be doing when the apartment is vacant but it can really bring the floors back to life), paint the apartments and add crown molding, and replace the light fixtures.
Lastly, you can consider the floor plans and whether you are maximizing the space in each apartment.  For example, an 800 square foot apartment currently configured as a one bedroom may be able to be converted into a two bedroom which would allow you to collect significantly more rent.  You can speak with a broker to determine the market value of different layouts.  Just make sure that you also speak with an architect or other knowledgeable professional to make sure any potential conversion would comply with all applicable building codes.
---
Mike Akerly is a New York City real estate attorney, landlord, and real estate broker. He is also the publisher of the Greenwich Village blog VillageConfidential.   
See more Rent Coach.
Brick Underground articles occasionally include the expertise of, or information about, advertising partners when relevant to the story. We will never promote an advertiser's product without making the relationship clear to our readers.