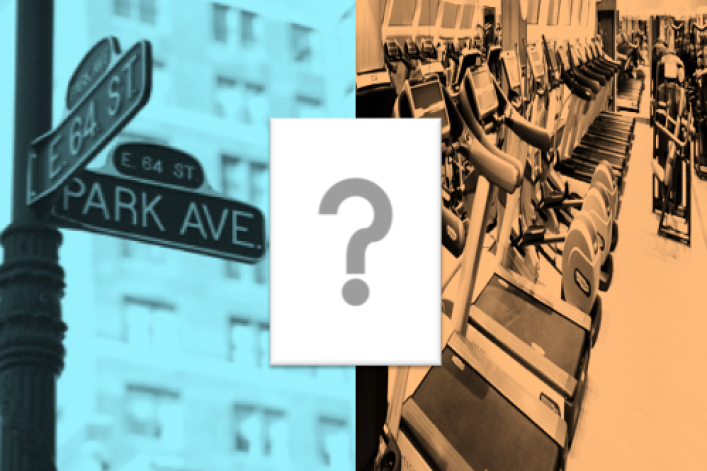 Real estate in New York has always been all about location. But over on StreetEasy, a buyer wants to know whether a great lineup of amenities--specifically,  a gym, playroom, pool, spa, and roof deck--can compensate for a subpar location.  
"Most buyers are probably best off sticking with the middle ground and finding the correct balance of location/amenities," responds a commenter, summing up the general gist of the responses. "That with a long hold time should be a winning strategy both emotionally and financially."
Here's a sampling of other commenters' perspectives:
"In this market, going with non-established or...up and coming neighborhoods is dangerous for your financial health. A small to moderate price decline makes the established neighborhoods affordable to some who then take the up and coming neighborhood off their shopping list period."
"The odds of a quality, established location taking a turn for the worse are much lower than the likelihood that amenities can be reduced. The RE truism is 'location, location, location' for a reason. It isn't 'amenities, amenities, amenities.'" 
"Watch the amenities in new construction begin to disappear as the tax abatements expire in coming years. As taxes soar at these new buildings, owners are going to be shocked at what their monthlies become and the impact on resale values. Suddenly that triple tiered rooftop lounge with cabana service is going to seem an increasingly untenable expense."
"Amenities matter to some people but are of no value to others; thus, for a sizable segment of the buying market the cost of amenities are just a negative. A triple-AAA location, however, is not a drawback for any segment of the buying market. If you were choosing between amenities and location based solely upon ease of resale and likelihood of maintaining value, location trumps amenities."
"I'm for location, but I love my gym (even if boring, and half-gym)..."
"The problem with amenities is that, most of the time, you're not really buying them as much as you're signing up to pay for them forever. The maintenance for a unit with amenities is generally going to be higher than the maintenance for a unit without amenities, and that cost is never going to go away. If anything, it will get more expensive."
"Does anybody actually use 'the party room'? Other than 7-year-olds?"
Related posts:
Fringe neighborhoods: Hot zip codes for less
17 questions to ask before buying a NYC apartment
BrickUnderground relaunches Agent Referral Service: Not just for renters anymore
Concession Updates: What developers are giving and how to get it
How to sell a nearly new condo
Brick Underground articles occasionally include the expertise of, or information about, advertising partners when relevant to the story. We will never promote an advertiser's product without making the relationship clear to our readers.