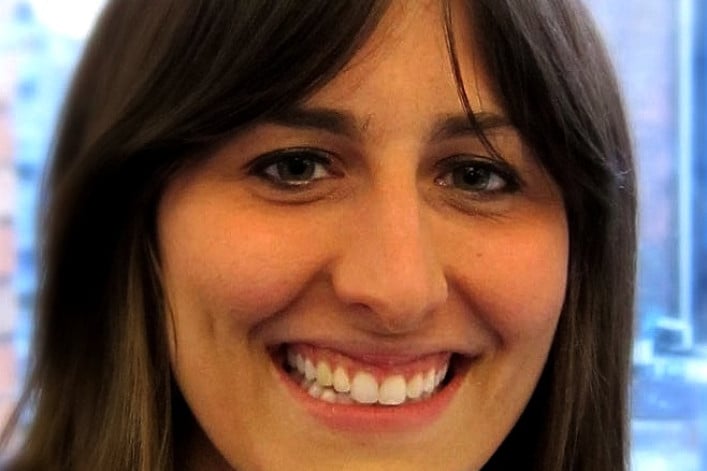 It goes without saying (but I'm going to say it!) that I love the apartment hunt. If I'm not on it, I'm chatting about it with someone who's currently in the midst of a search.
After spending a lot of time trading thoughts on some favorites with friends, I'm excited to share one of the buildings we've discussed at length over the years in my first 'Serial Renter Spotlight.'
Full disclosure: I've fallen in love with many a building. I hope this first article will kick off a larger list of favorites that we can add to over time. In the meantime, let's start with a building that's near and dear to my heart, 1 Astor Place.
Here's how 1 Astor stacks up against a list of the five most common pieces of criteria we apartment hunters use to survey a new place. Check it out below to learn why this building should be on your short list of places to view: 
1.   Location...
…location, location – I needed to say it two more times because it's nearly impossible to find a building with a better location. It sits in Noho, just a few blocks shy and south of Union Square, and offers numerous transportation options that make commuting a breeze. I lived here as both a college student at NYU and as a young professional working in Midtown, and I couldn't have asked for an easier commute.
2.  Building Efficiency & Staff.
The doormen were friendly, the super was one of the best/most efficient I've ever had, and the overall atmosphere of the building is very positive. There was very little turnover when it comes to the folks employed by the building, and it was the type of place where every doorman knows your name. In fact, I still pop in to say hello whenever I'm in the area, they still remember me!
3. Amenities.
This building boasts a handful of the usual luxury-building amenities, like 24/7 staff, laundry, elevators, and a large, impressive lobby. That being said, the amenity list isn't as long as some of the newer, full-service buildings in the area that offer value add services like dry cleaning or a gym, and I'd be lying if I said I didn't secretly wish it had a roofdeck.
4. Building Vibe & Tenants.
One Astor has a young and fun social setting, as many of the residents are college students, recent grads, and young professionals. This can be a great thing for tenants in this demo. While I was there I made quite a few friends. But if you're in a later stage of your life and/or not prepared to yuck it up with your neighbors, I would think twice.
5. Price.
Obviously, this is completely relative and it's worth noting that no two buildings are created equal. That being said, price points (currently around $2,750 for a studio up to the mid-$5,000s for a 3 bedroom) are fairly reasonable taking into account the building's location, service, and amenities.
A quick check of the building's page on StreetEasy shows nothing for rent right now, but this can quickly change. I would recommend adding it to your list of buildings to watch if you're looking for a lively, clean, well-maintained building in the center of everything.
Going forward, I hope these spotlights will get you to add a couple buildings to your list that you may not have considered or reconsider something you may have even overlooked, as well as bring out the sorts of details that can make or break any rental experience.
I'm excited to kick off this list, look forward to adding to it with you, and can't wait to write about many more building spotlights in the future!
Happy Hunting,
Caren
---
Caren Maio is the CEO & Co-Founder of Nestio.com, a website that makes it easy for renters to collect and organize rental listings from any site. She currently lives downtown in a boutique elevator building that has ten coffee shops in a three-block radius (a feature she claims sealed the deal--but the washer-dryer didn't hurt either). 
See all Serial Renter. 
Related posts:
BrickUnderground relaunches, expands Agent Referral Service
The perfect landlord letter of recommendation
Confessions of an on-site leasing agent
Serial Renter: The quality of life quiz
Serial Renter: The perfect rental application
Brick Underground articles occasionally include the expertise of, or information about, advertising partners when relevant to the story. We will never promote an advertiser's product without making the relationship clear to our readers.