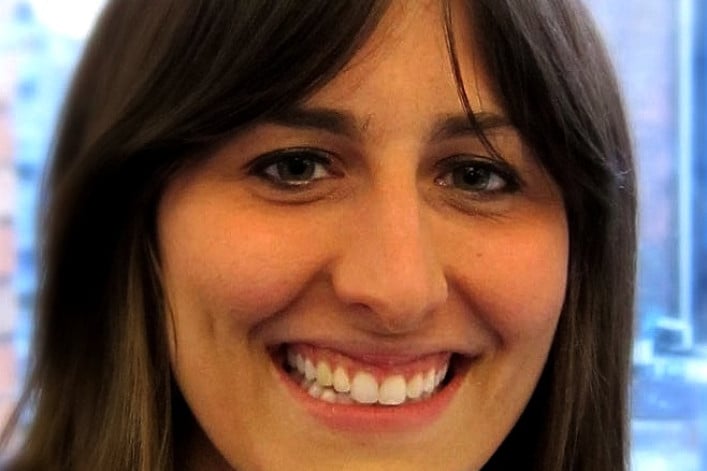 Moving is not just about locating the right apartment; it's also about successfully navigating the leasing process itself--the multiple steps required to finalize the deal and officially secure your new home.
In New York City, the leasing process is a force to be reckoned with, and if you're not adequately prepared, you will be in for a few surprises, some of which could jeopardize your chance of closing the deal.
Here are the six most commonly asked questions I receive about leasing an apartment in NYC.
1. How competitive is the application process? Is there anything I can do to improve my chances?
NYC is one of, if not the most, competitive rental markets in the country. It's not unusual to have multiple applications submitted for the same unit. I missed the boat on one of my first apartment hunts after taking too long to get my paperwork together, and vowed to never make the same mistake again.
I always encourage folks to compile as much of the prospective application as they can so when they find an apartment they love, they're ready to move on it. Check out my previous post for more information on typical requirements and how to assemble the perfect application.
2. I don't have a good credit score. What do I do?
First of all, don't fret. Be honest with your management company (and broker – if you have one) about your situation and what resulted in the poor credit. A low credit score might require a little more legwork, but in my experience it won't prevent you from finding an apartment.
During college, I had little to no credit (which can often be considered worse than bad credit) and often had to include more information in my application than I would have otherwise. Be prepared to provide additional documentation, another month or more security deposit, or even back up your application with the extra financial stability of a guarantor.
3. What is a guarantor and how do I know if I need one?
A guarantor will co-sign the lease, assuming legal responsibility for your payments in the event you cannot make them. Typical income requirements state that tenants must make 40-50x the monthly rent (you and your roommates can combine your incomes to satisfy these requirements), and guarantors must earn 80-100x the monthly rent. Landlords will often ask for a guarantor if your income is less than these requirements, you have a low credit score or a short financial history.
4. Who can serve as a guarantor?
Most guarantors are parents, relatives, or friends. In many cases, landlords will require that your guarantor lives locally (within the Tri-state area). Some landlords may allow you to have a separate guarantor for each roommate signing the lease, but this isn't always the case so if this is important to you, make sure to square away these details beforehand. If a personal contact isn't an option, and your problem has more to do with lack of credit than bad credit, a service called Insurent will step in and act as a guarantor for a fee.
5. What fees are typically associated with signing a lease?
This will vary depending on the landlord. To be on the safe side, I recommend being prepared for the following: First month's rent, last month's rent, one month's security, application fee (ranging from $20-$175 per applicant), and if applicable, your broker's fee, which ranges between one month's rent and 15% of a year's rent.
No matter what your financial situation is, this is a lot of money to plunk down in one fell swoop. Be sure to account for this as you're determining your price range and what you can actually afford. I recently had a friend withdraw her application to an apartment after adding up the fees and realizing she had to seriously adjust her budget to account for the upfront costs.
6. What happens after my application is approved?
After your application is approved, you (or your broker, if you have one) will schedule a lease signing date with the landlord. All of your roommates should be present to finalize this process. Before the date approaches, you'll have to obtain certified checks (written from your account by the bank, which you have to request in person) for all applicable fees. Once the lease has been signed, you'll receive your keys and the landlord will usually mail a copy of the executed lease to your new apartment. The entire process can take place in just a few short days. 
I hope this list serves as a foundation of what to expect when completing the move-in process, and invite you to build on this post with me by submitting more questions to [email protected]. I look forward to hearing from you! 
Happy Hunting,
Caren
---
Caren Maio is the CEO & Co-Founder of Nestio.com, a website that makes it easy for renters to collect and organize rental listings from any site. She currently lives downtown in a boutique elevator building that has ten coffee shops in a three-block radius (a feature she claims sealed the deal--but the washer-dryer didn't hurt either). 
See all Serial Renter. 
Related posts:
BrickUnderground relaunches, expands Agent Referral Service
The perfect landlord letter of recommendation
Confessions of an on-site leasing agent
Serial Renter: The quality of life quiz
Serial Renter: The perfect rental application
Brick Underground articles occasionally include the expertise of, or information about, advertising partners when relevant to the story. We will never promote an advertiser's product without making the relationship clear to our readers.