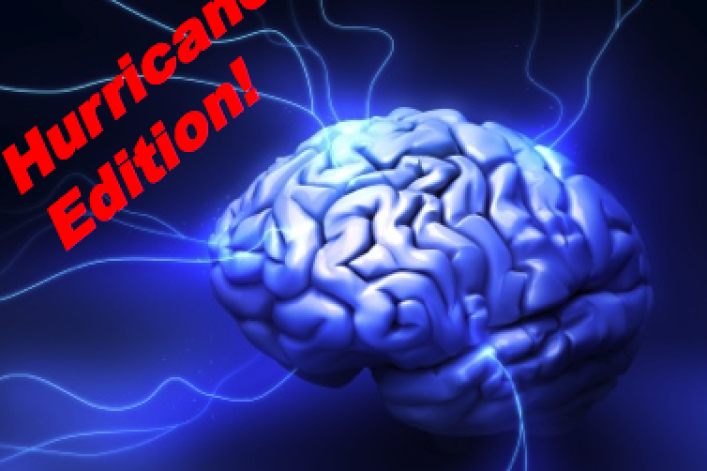 Q. How does one protect their windows from a hurricane here in NYC? No super, no landlord available on call. I'm worried that my windows are going to get blown in! I'm not in an evac zone, but still...Also, who do I contact about the roofs of buildings next to me? There is so much loose crap that I just fear will get blown into my face!
A.  When it comes to hurricanes, the wind itself is less of a concern than the impact of wind-borne objects,  says Leon Geoxavier, an architect and window expert at  Walker Restoration Consultants in Manhattan.
Outside of NYC, he explains, "This is why we see people in the hurricane path closing heavy shutters (if they have them), boarding up their windows with plywood and/or taping the glass with an 'x' or asterisk pattern. In certain parts of Florida, windows are required to be projectile impact tested, but we do not have such a requirement here in NYC."
It terms of what types of apartments are most vulnerable, says Geoxavier, "I would generally say those with larger unobstructed glass windows are more at risk than those with smaller windows or windows with muntin grids."  Moreover, he says, wind conditions matter more than whether you're on a higher or lower floor.
"The advice I would give is to remove any loose items from a balcony or terrace area, securely close any windows or doors (including affixing any locks), and draw any window coverings closed," says Geoxavier. "When winds are especially high, remain away from windows and doors, just in case."
Take heart: Veteran NYC property manager Michael Wolfe of Midboro Management says he has "rarely" seen window damage from high winds.
As a precautionary measure, he says, "Make sure that all locks are secure on windows, and that windows that can be tilted or turned for cleaning are secure as well, with the clips fully engaged." 
Balcony and rooftop items should be removed if possible, says Wolfe. If not, "removing umbrellas and securing items together to increase weight helps as well."
There's not much you can do about objects on legitimate neighboring outdoor spaces, says Geoxavier.  But if "there are items on a building ledge, a rooftop without a legitimate roofdeck, or other area of the property that you are concerned about, you can submit a complaint to the NYC Department of Buildings" by calling 311. 
As far as taping up your windows in self-defense, Geoxavier says he has yet to see that happen in NYC. But if you are so moved, buy a strong tape like duct-tape (not painter's tape). 
"First make an 'x' going from corner to corner, make sure the tape overlaps onto the frame (not just on the glass), then (if desired and recommended) make additional lines forming an asterisk, again going from frame to frame," he says.
---
Trouble at home? Get your NYC apartment-dweller questions answered by an expert! Send us your questions. 
Related:
6 before-and-after NYC hurricane tips, including windows, basements, and blackouts
10 upsides to a Manhattan hurricane
The foul-weather guide to apartment insurance: What you need to know about tornados, ice storms, blizzards and more (sponsored)
2-bed, w/d, ren EIK in BEST flood zone. HURRY!!! Won't last!!
Brick Underground articles occasionally include the expertise of, or information about, advertising partners when relevant to the story. We will never promote an advertiser's product without making the relationship clear to our readers.