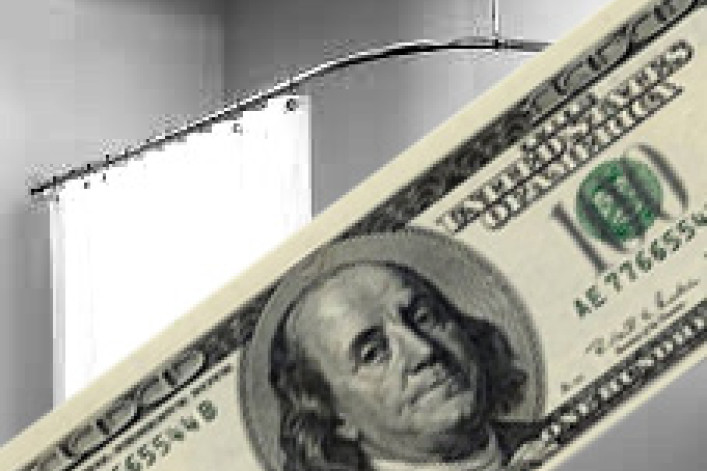 During an unrelated email exchange last week, Manhattan general contractor and BrickUnderground expert Jeff Streich of Prime Renovations seemed unusually harried. It turned out that he had lost half a day to a shower curtain rod.  We thought his slice-of-life account below was worth posting as a reminder to current (or future) renovators about how frustrating life can be on the other side of the checkbook--and how a $100 shower curtain rod can actually be a bargain, all things considered.
I just finished a project for someone in a high-end building who is going to rent out their apartment. The designer asks me to install a shower curtain rod and the following takes place:
I am downtown and the apartment is uptown but it's move-in day for the new renter.
I have one of my workers with me and decide to bring him along so it would be quicker, parking and all.
I arrive at Home Depot on 23rd street and pull up to the curb. A police officer tells me to move, now I have to park in the garage ($14.00).
We run into Home Depot and after about ten minutes find the rod. We go to self checkout. It is broken. We go to another self checkout and that's broken too.
We wait on line and pay ($12.99).
We leave the store and wait for the traffic to cross the street.
Can't find the garage guy. Three minutes go by. There he is.
Credit card machine is not working. We pay cash.
We proceed on Sixth Avenue. Traffic.
Finally, we get to 57th Street, where the project is.
I go to get the key. They can't find it. Oh--there it is (5 minutes).
Service elevator (6 minutes).
Get upstairs, wrong key, wait for elevator (4 minutes, get new key, wait for elevator 5 minutes).
Get inside the apartment, and install rod (2 minutes).
Leave and get to next job.
Bottom line: This is what we have to deal with as well as why sometimes we have to charge a price for something that seems like it will take two minutes.  Nothing in the city takes two minutes. Something so easy as to purchase and install a shower rod cost me most of a morning and about $150-$200.00 in time. I charged the client $100 because it seems crazy to charge more than that.  If it was in the scope of the project I probably wouldn't have charged anything for it, but this is something the designer of the project forgot about until after I was done, so that's the way it goes.
Related posts:
The right price to skim coat a 2-bedroom apartment
Approval, schmoovel! Renovation perks for board members
Brick Underground articles occasionally include the expertise of, or information about, advertising partners when relevant to the story. We will never promote an advertiser's product without making the relationship clear to our readers.