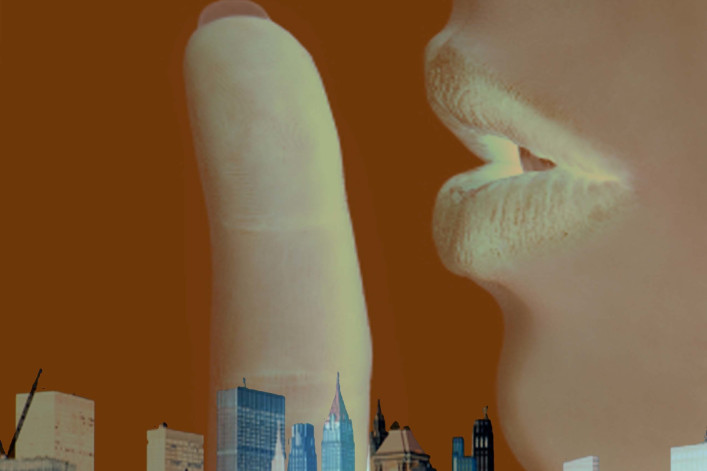 Real-estate lawyers in New York tread carefully when a client asks about buying in a land-leased/ground-leased building, where the cooperative (and in rare instances, the condominium) owns the building, but not the land on which it sits. Instead, the co-op typically has a long-term lease on the property—very long term, as in up to 99 years. The pitfalls are many in what is often a buyer-beware scenario.  
So, why did a Manhattan-based real-estate attorney like me make two such purchases--once in 2004 and again in 2006--of units I combined into a three-bedroom, three-bathroom apartment? 
I did the due diligence to determine whether this arrangement would be a good deal for me. After waiting for all the unknowns to become known, I swooped in to buy, realizing that, again, for me, this was a best-case scenario. 
Because maintenance in land-leased buildings can be significantly higher than that of comparable co-ops (how much higher varies case-by-case), buyers have the opportunity to pay less for their units than they would for comparable property. That price differential enabled me to create my dream space—1,900 square feet that could never be found elsewhere for what I paid.  
Warning: Would-be buyers in other buildings may not enjoy such good fortune.  Since you probably don't have a crystal ball readily available, you need to understand all the terms of a land lease, and your own circumstances, before you consider buying. 
The landlord in a land-leased building is often the original sponsor, who may want to keep the property in the family, feels it will accrue in value and could be sold at a higher price years later or sees tax advantages to holding onto the land. 
There are drawbacks to leasing rather than owning what lies beneath:
Co-ops will have a hard time getting financing, since mortgage companies generally want to secure both the building and land as collateral. This isn't possible if the coop doesn't own the land.
Lenders may also be reluctant to extend credit if the lease is scheduled to expire within 30 years.
Most ground leases require the owner's consent before boards can proceed with building renovations, such as new elevators or lobby redesigns.
Maintenance fees are likely to be high, since the cost of the lease on the land is paid for by the unit owners.
The ultimate disaster for buyers—though admittedly rare—is that at the end of the lease, assuming no automatic renewal, the building reverts to the property owner. That could leave shareholders with no rights to occupy their units and no equity in their shares, and may result in unit owners becoming renters.
Still, like me, you might find the downside acceptable. Here's what else you should consider before making a decision: 
How rent increases are determined Rent raises can be based on variables such as the appraisal value or the Consumer Price Index (CPI), or it could be fixed as a certain percentage increase every set number of years. What you don't want is no mention of increases in the lease agreement, which leaves the negotiation wide open. In my case, the co-op board decided to renew the lease with reasonable terms for 60 years, and informed everyone that every 15 years there would be fixed, standard increases in rent. That was my signal to go ahead.
How much time is left on the lease Property value diminishes as the expiration date approaches. If the lease is coming to an end in a short time, and the board has no idea whether it will be renewed or the building will be offered for sale, stay away until you have more information. Typically, banks that will loan in land-leased buildings require the expiration of the lease to be no less than 30 years.  A lease expiring within a year, without a board consensus of a renewal, is very alarming.
Tax-deductibility Consider, too, how much of your (high) maintenance will be tax deductible. The portion used to pay ground rent isn't deductible. You also need to know whether there is an underlying mortgage, since the portion of maintenance that is designated for interest on the loan is deductible. 
---
Sandor Krauss is a New York based real estate attorney with a focus on residential and commercial transactions.
Related posts:
Brick Underground articles occasionally include the expertise of, or information about, advertising partners when relevant to the story. We will never promote an advertiser's product without making the relationship clear to our readers.