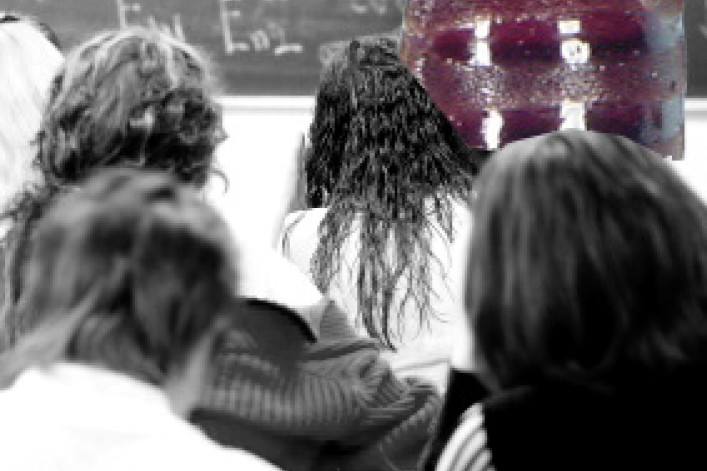 A bed bug infestation means turning your home, and your life, completely upside down as you prepare your stuff for extermination.
But this being New York City--home perhaps to as many overscheduled adults as overfed bed bugs--several companies have sprung up around town that will swoop in and do the detailed preparation that many exterminators require.
Companies range from a personal organizer who employs out-of-work actors to high-tech firms that send in hazmat-suit-clad technicians to prepare your pad (and sometimes you) for the extermination process. Some charge by the hour and some by amount of space and stuff, but in general you can expect to pay from several hundred dollars to $1,000 or more for a one-bedroom. 
These companies will help you tackle the daunting list of tasks (laundry is just the start of it) that debugging your stuff requires. They inspect all your things for you, sequestering them in sealed bags or plastic bins and sometimes even taking them to storage. Some will even caulk your apartment once treatment is over so that bugs don't reenter from a neighboring apartment.
Choosing a bed bug prep company
First, a few considerations before hiring...
While there are thorough prep companies--the ones who have studied the pests and know how they operate--there are plenty of others, of course, who call themselves bed bug service providers but are not versed in such things. There is no certification program, which makes it hard to know who is good. However, if they are not able to explain how they avoid bringing bed bugs from their last job, or if their "prep" consists of something akin to sticking untreated things in bags with no post-bagging plan or timetable, you might want to steer clear.
Do NOT hire a prep company as soon as you find bedbugs. First you must pick an exterminator and see what his or her prep requirements are. Some are wary of any activity (including something as simple as moving the bed away from the wall) that could scatter bedbugs and make the infestation as a whole harder to treat. It is extremely important to work with someone reputable and to coordinate all such services with what your exterminator requires.
You will have to gauge your own comfort level with the idea of complete strangers going through your stuff. You're already letting a stranger into a most intimate part of your home to treat a most intimate part of your life--your bed itself, and your bedroom--and letting in yet another slew of unknowns may be too much of an invasion. You could always send your stuff off to be Vikaned.
 Where to start
Though we do not have personal experiences with any of these prep companies, we've listed here several in the NYC area that have received decent reviews on places like Yelp and positive comments on bedbugger.com. (FYI, some exterminating companies also offer such services—see examples below.)
Bed Bug Busters is run by Janet Friedman, a Broadway stage manager turned personal organizer who now employs out-of-work actors as sorters. Her company, recently profiled in the Wall Street Journal, will vacuum, heat treat, launder and bag everything. Her personal-organizing side factors in as well with her promise to help the besieged resident figure out what to discard. She will only work in buildings that have an on-site laundry room. Her workers will also move furniture away from walls.
Prep4Bedbugs offers extensive pre-treatment preparation that ranges from stripping and sealing all bedding for laundering, dissasembling the bed if the PCO wants it, emptying all closets, dresser drawers, bookshelves and other furniture, and taking down and vacuuming hanging pictures. For additional cost they will launder and provide encasements (though those should go on after treatment).  If bed and furniture prove unsalvageable, they have a detailed plan for breaking, slashing and encasing (in shrink wrap, their site says) the items and will lay a drop cloth in the hallways and elevators on the off chance that any bugs escape from the plastic, then vacuum all those areas thoroughly. Like Bed Bug Busters, they will also move furniture away from walls so the exterminator can get at the baseboards. The company also offers post-treatment cleaning, pre-move-in prep and other services such as garment sanitizing.
Pest Prep NYC is another company offering the same dismantling services, plus laundering, emptying closets, drawers and shelves, and vacuuming with a powerful hepa-filter vacuum.
In addition, a number of exterminators also provide prep services, including:
Stern Environmental Group in Secaucus, NJ, does so through its Bed Bug Concierge service
---
Theresa Braine is a NYC-based journalist and bed bug survivor whose work has appeared in the NY Daily News,  People, Newsday and other outlets. She also writes Bedbugged!-- a weekly column on BrickUnderground about life in the bed bug trenches and how to climb out with your sanity intact.
---
Don't miss Brick's BedbuggedNYC Meetup--Thurs., Sept. 15, 2011
---
Brick Underground articles occasionally include the expertise of, or information about, advertising partners when relevant to the story. We will never promote an advertiser's product without making the relationship clear to our readers.