Inside Stories
Inside Story: I dumped my trendy Chelsea condo for a middle-class rental and couldn't be happier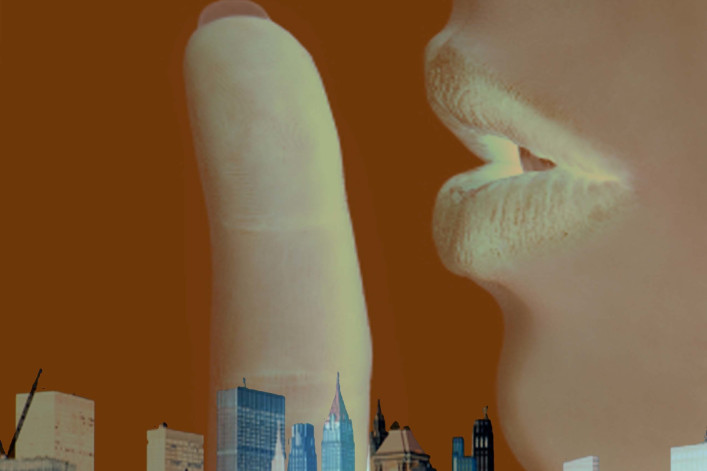 Almost seven years ago, right in the middle of the real estate boom, my family and I traded in our Chelsea condo loft for a newly renovated two-bedroom rental in Peter Cooper Village.  We lost a prime location, a small balcony, and about 100 square feet of space. We also cut our monthly housing cost in half, allowing us to buy a large weekend house upstate. The compromise seemed worth it, particularly as we all assumed it would be temporary; we were certain we would buy again within a year or two. 
That so didn't happen.
For decades people have referred to the residents of our complex (colloquially known as StuyTown), as "newly wed or nearly dead." In recent years "or co-ed" could have been added (although our particular building has never had a dorm-like quality to it).  In other words, it is indisputable that this is simply not a hip place to live.  And initially I was all too aware that I had traded Chelsea for something way too close to the FDR.
But in many ways, the apartment we rented at Peter Cooper Village was nicer than the one we sold. 
While the old loft had great potential, it needed a new kitchen and baths. And after we sold, a new condo building rose adjacent to the building, greatly reducing the southern light that had been a big selling point, although I always found it to be too warm.  Also, we now control our air conditioning, rather than having a system that is switched from heating to cooling on a certain date. Our rental is much more convenient to our daughter's school on the Upper East Side. And at $2,750 a month--versus the $6,000 a month in mortgage and maintenance we paid on the loft--the math was a no-brainer.
Still, I was an owner at heart. I was proud of the fact that we had managed to purchase a loft in a trendy neighborhood. Most of our contemporaries also owned, and it felt like we were taking a step backward by becoming renters again. While I am not one to pay much attention to such things, our daughter attends an exclusive private school, and I knew most of the parents and students would consider the change to be a negative one.
For these reasons I kept looking for an apartment for sale that could remotely compete with our situation on a financial level, and I did not settle easily into my new home.   For over a year we had unpacked boxes in the corner of the living room. It took us well over two years to put up our art. But after about the third year, I realized I was being foolish. I was equating having a home with home ownership. My early rental experiences--mainly having to do with illegal sublets and slumlords--had colored my views on renting. I had never looked at renting in a positive light, and as I had always viewed renting as temporary, I had not contemplated the positive aspects to our living situation.
While not perfect, our StuyTown rental certainly was not horrible by any means.  And as time marched on and we didn't, we realized that we truly liked our apartment with its great light and beamed ceilings, and even the location, which is beautiful on a sunny day, with its park-like setting. While we would prefer to live in the Flatiron District or the East Village, nothing available in those neighborhoods can begin to compare to our apartment in terms of affordability, and we are a mere ten to twenty minute walk from those areas.
Looking objectively at our apartment I realized that I needed to quit looking at it as a "rental in Peter Cooper Village," and to start looking at it as my home. It certainly did not seem as though we were moving any time soon, so it was time for us to make the most of our apartment. Up until that point I had not even bought any furniture for the new home, despite the fact that our loft-appropriate furniture had not transitioned well to the new floor plan. I truly hated the small refrigerator, and I lusted after pots and pan drawers and a pull-out pantry. I decided there was no reason I could not have what I wanted in our rental.
The small refrigerator I hated? Gone, replaced with a French door Jenn-Air. I selected contrasting kitchen cabinets and built out the unused dining space, added a linen closet in the entry, painted the entire apartment (no longer all industrial white!). I added cabinets to the bathroom. I bought furniture that suited the space, finally adding a dining room table. In short, I made the space a home where we could be happy. I still have to tackle the window treatments, but that is next on my list.
Now I am content with my rental. And, ironically, now we may be offered a chance to own our unit, at a price that will likely compare favorably to renting. If we are able to buy it, we will do so and eventually gift it to our daughter. But if the plans for conversion do not come to fruition, I certainly will not be despondent. At this point we very much like our apartment. Regardless of whether we pay rent or a mortgage payment, this has become our home.
Brick Underground articles occasionally include the expertise of, or information about, advertising partners when relevant to the story. We will never promote an advertiser's product without making the relationship clear to our readers.