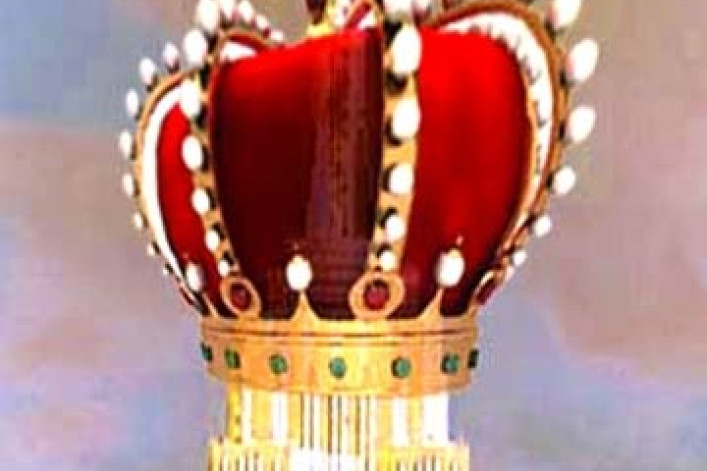 Congratulations! Your child has just entered Dalton (or Spence, or St. Bernard's), and you have another spawn on the way. Meanwhile, the commute from your Chelsea pad to the UES is not only getting old fast, but it has also rendered your child 'geographically undesirable' to playdates. This year's extracurricular project: Finding a place to live closer to school.
Here's a look at the relevant topography by budget:
Money is no object
It's likely you don't need my assistance, but here's a heads-up on what to expect. A search on StreetEasy (spanning from 59th to 96th Streets and Fifth Avenue to the FDR) shows that you will have 312 units  available for your viewing pleasure if your budget for a three-bedroom is between $3 million and the sky. The median size is 3,000 square feet, median price is $5,900,000, and the median price-per-square-foot is an eye-popping $1,862. (The median ppsf for all listed units on the UES is $1,019.)
The most expensive unit: This 9,779 square foot penthouse condop at 25 East 77th Street can be yours for a mere $60,000,000, over $6000 per square foot . You won't be within walking distance of the school, but you can afford the cab, or more likely a driver. If you buy this, please be sure to invite me to your housewarming party.
You're rich in Oklahoma
Is a $3 million home not remotely affordable? That's a reality for many New York City families looking for a $1,250,000 to $1,750,000 apartment--mansion prices outside of the city, but 2-bedroom-plus-a-maid's-room prices here. Alas, a StreetEasy search of your UES options doesn't yield robust results, with only 52 units with three bedrooms and at least two baths falling within these price parameters.  The median price-per-square-foot is a much more reasonable $944, however, and the median size of 1,600 square feet is enough to keep the Polly Pockets out of the living room. This large four-bedroom, three-bath apartment on East 91st Street has been reduced from $1,695,000 to $1,425,000, and couldn't be more school-cessible.
Pass the Klonopin
Excel spreadsheets feature frequently in your nightmares as you digest the financial implications of two private school educations. You're thinking more along the lines of $800,000 to $1,250,000 for an apartment for your family of four. Compromise, compromise, compromise. A search for three bedrooms in your price range turns up only 11 units, many in need of TLC or bearing relatively high maintenance.  The median ppsf is $785, and the median size is a rather surprisingly large 1391 square feet. For instance, a relatively spacious renovated pre-war unit with three bedrooms, two bathrooms and reasonable maintenance is available for $1,195,000 at 60 East 96th Street. It's also close to school, and near Central Park. The drawbacks? It's a first-floor unit on a busy street with smallish bedrooms. 
To expand your options you could look for two bedroom units with dining areas that can convert to a third bedroom. This unit at 167 East 67th Street, is not long on charm, and looks like it needs some work, but it is toward the lower end of the budget, with decent closet space, and it's close to the subway and bus for a quick trip to school.
Too bad the scholarship doesn't include your mortgage payment/rent
Luckily the financial aid package you've received from the school has been quite generous. But there's a reason for the generosity: Your finances are already stretched as thin as a Pilates mom--and that's just living in Manhattan with one child. Two will require some seriously creative thinking and perhaps a willingness to consider some not-so-delightful trade-offs. With a budget of no more than $650,000, three bedrooms can only be a dream at this point, unless your income qualifies you for HDFC coops. Each HDFC co-op building has its own requirements, but this information from NYC's Department of Housing, Preservation and Development will give you a general idea of how the program originated and the restrictions for properties currently being added to the program.  If HDFC is not an option, remember that plenty of children have shared a bedroom and survived, and undoubtedly yours can too.
StreetEasy shows 23 active listings for two bedroom apartments under $650,000. The median ppsf is only $634, but the median size is also only a squishy 850 square feet. A unit that is very close to school, at 115 East 90th Street, is listed for $630,000, and although small, it is a true two bedroom with good maintenance in a pre-war building. It's a first-floor unit, and may be on the dark side, but it could work. 
If you qualify for an HDFC co-op, you might want to compromise on the proximity to school. Upper Manhattan, which runs north to the top of Manhattan from 96th Street on the east side and 110th Street on the west, has, according to StreetEasy, 19 three bedroom units from $160,000 to $669,000.  This unit, at 12 East 132nd, is only $350,000 for a unit with three bedrooms, one and a half baths, and very low maintenance.  Granted, it is a fourth floor walk-up, but the climb might keep you fit enough to save money on the gym.  The Fifth Avenue bus can get you to school, and with the money you save, an occasional taxi ride home shouldn't make you feel guilty.
---
CompsQueen is a weekly column that aims to demystify the vast amount of sales and rental information available to modern observers of the New York City real estate market.  Writer-editor A. Ready is a former database designer and complex litigation manager who has been obsessed with NYC real estate for more than two decades.
Brick Underground articles occasionally include the expertise of, or information about, advertising partners when relevant to the story. We will never promote an advertiser's product without making the relationship clear to our readers.