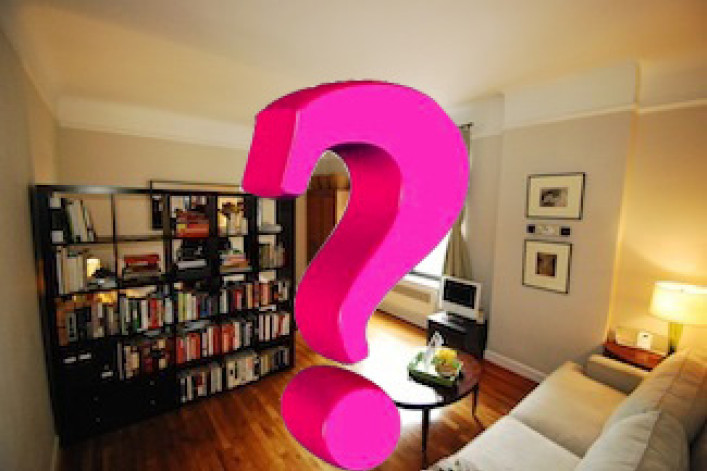 I learned some interesting news last weekend about the other studio apartment that came on the market in my building just over two weeks before.  Their owners have accepted an offer and will be in contract very soon.

Two weeks.  They had been on the market for two weeks in the middle of July when they got the offer.  Sigh.

Their apartment, which was priced $20,000 more than my apartment, was supposed to bring more traffic to our building, and thereby help us sell our place, which has been on the market for four months.  Guess that's not going to happen.

I learned about their accepted offer this weekend from one of the brokers of the apartment, and the owner verified the information later that same day. 
I had met the other broker at his first open house for the apartment on July 5, and told him I, too, was selling my apartment in the building, but without broker representation.  We chatted and he said he might come check out my apartment at some point.

So, he came by during our July 25th open house.  He walked into our place, gasped, said the apartment was beautiful and that there was no reason we shouldn't be able to sell it--we just need the right exposure.

We talked about how my apartment was priced without a broker's fee built into it and I explained that we felt locked into that price, which now wouldn't allow us to use a broker without losing a lot of money.
He said that if we gave the listing to a broker as an exclusive, it would essentially be a new listing, with a higher price. 
It's definitely tempting us now.  We haven't had a free Sunday in four months, so to think that we could have this place sold in two weeks is insane.
Here is what we don't understand though:  Why aren't home buyers shopping for apartments being sold by owners? 
It seems crazy that there are people looking to buy Manhattan apartments and they're not looking for FSBO sellers like us who have priced their apartments well.  Our apartment is going to be listed at $20,000 more if we decide to go with a broker, so why aren't those buyers finding us and snatching up our apartment?

One thing is for sure:  We're going to give the exclusive broker route some more thought over the next several weeks.
__________________________
Kathy is in the market to buy (from an owner OR broker) the perfect prewar 2-bedroom, 2-bathroom apartment in Brooklyn with private outdoor space that's near the subways (the good ones).
Click
here
for the complete FSBO Diaries.
Brick Underground articles occasionally include the expertise of, or information about, advertising partners when relevant to the story. We will never promote an advertiser's product without making the relationship clear to our readers.