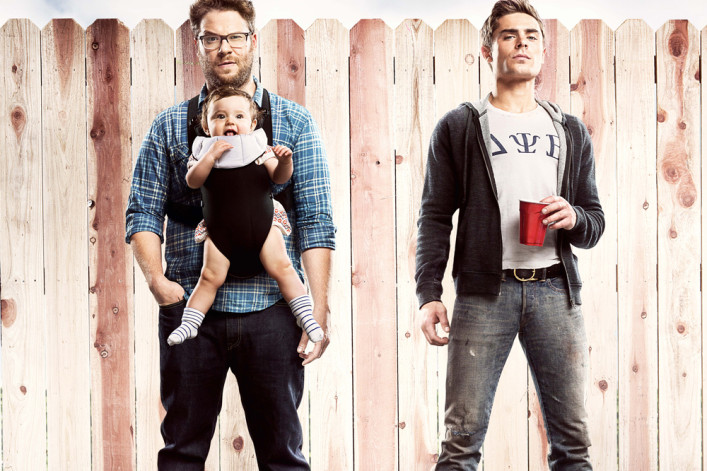 When I first met my live-in-super-who-actually-lived-down-the-block, I was confused when he insisted that the front door was always secure and not to worry.
It took a day to realize that my real estate agent neglected to mention that my apartment was right next door to a housing project, and many of its residents liked to loiter around my building's entrance at night since it was next door to an all-night bodega.
(The bodega boasted an extravagant beer section, which kept the conversation lively all night long.)
As a journalism student, my reporting would have me arriving home at all hours of the night, and I found myself trying to recall the karate lessons that I had taken over half a decade ago.
But a neighbor in my building who had lived here for over a year assured me the bodega crowd generally kept to itself.
"Even the guy in the wheelchair who sells crack won't bother you if you tell him you're not interested," she said.

While the housing project was notoriously loud on the weekends, she added, I luckily had landed an apartment on the opposite side where it would be quieter.
As for neighbors in the building, she said they were mostly college grad students and young families that didn't really throw parties.
(What she didn't realize was that a couple floors above me on the other side of the building, the residents liked to throw all-night raves on Friday, Saturday and Sunday. And Wednesday, Thursday and Monday. And sometimes even Tuesdays.)
Other neighbors gave me useful advice, like the fact that the tough-looking guy with all the pit bulls was helping a pit bull rescue shelter in the neighborhood.
(Pit Bull Guy, turned out, in fact to be one of the nicest residents, and his dogs among the friendliest I've met.)
As for the bodega next door, it turned out to be popular for more than its beer selection: Its nice employees doubled as neighborhood guides, telling me where to get cheap groceries (at the 24-hour Associated on 97th Street) and where to find the best stores for tools and appliances.
Once I got my bearings, I didn't fear walking at 2AM to get groceries or running downstairs just to pick up a couple beers.
But my next door neighbor wasn't so lucky: She had her phone swiped by some loiterers right outside our door that she swore she saw on a daily basis.
After that, I started getting my key out as soon as I got off the subway so I wouldn't have to search for it at the door. And I stopped talking on my iPhone when walking home late at night so I could be aware of my surroundings and give people one less reason to mug me.
So far, so good...
Next up:  It's a jungle inside too
Michelle Castillo moved to Manhattan last fall to attend Columbia University's Journalism School and currently works as a freelance writer covering entertainment for the TodayShow.com and MSNBC.com. Rental Rookie is a twice-monthly column chronicling her first year as a renter in NYC.
See all Rental Rookie columns here.
Related posts:
Renters ply brokers with tix, shoes, meals for the prefect Manhattan apartment
NYC bed bug disclosure bill sails through legislature
Luxury renter's lament: No cream for my coffee
4 rules for flaming your landlord online
Brick Underground articles occasionally include the expertise of, or information about, advertising partners when relevant to the story. We will never promote an advertiser's product without making the relationship clear to our readers.