Anyone else getting a Masterpiece Theatre vibe from this stone house in Somers, New York? Built in 1849, it was apparently customized for the son of a Revolutionary War hero. In addition to the four-bedroom, three-and-a-half-bath main house, there's a barn that pre-dates the house and offers views of a meadow. The grounds are truly grand and beautiful, too (if you don't believe us, take a gander below).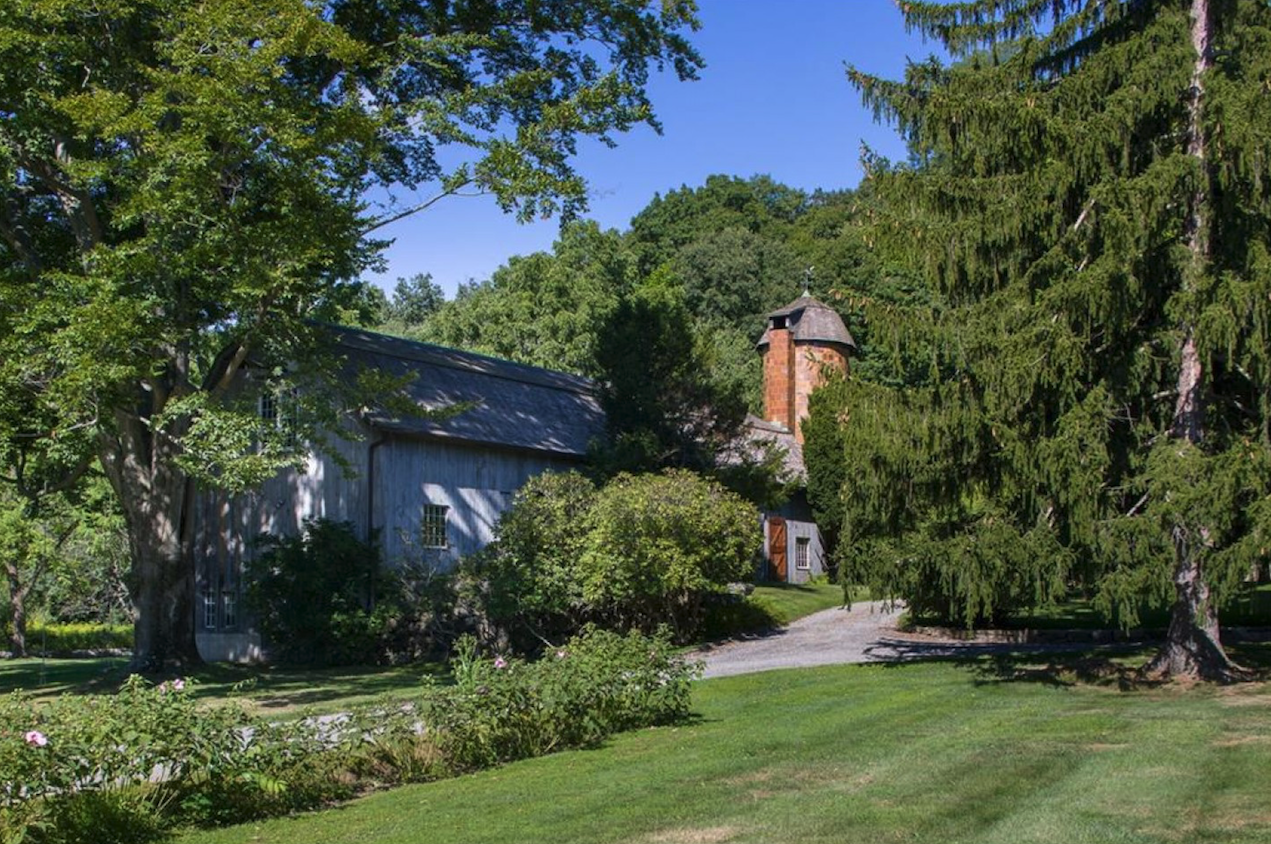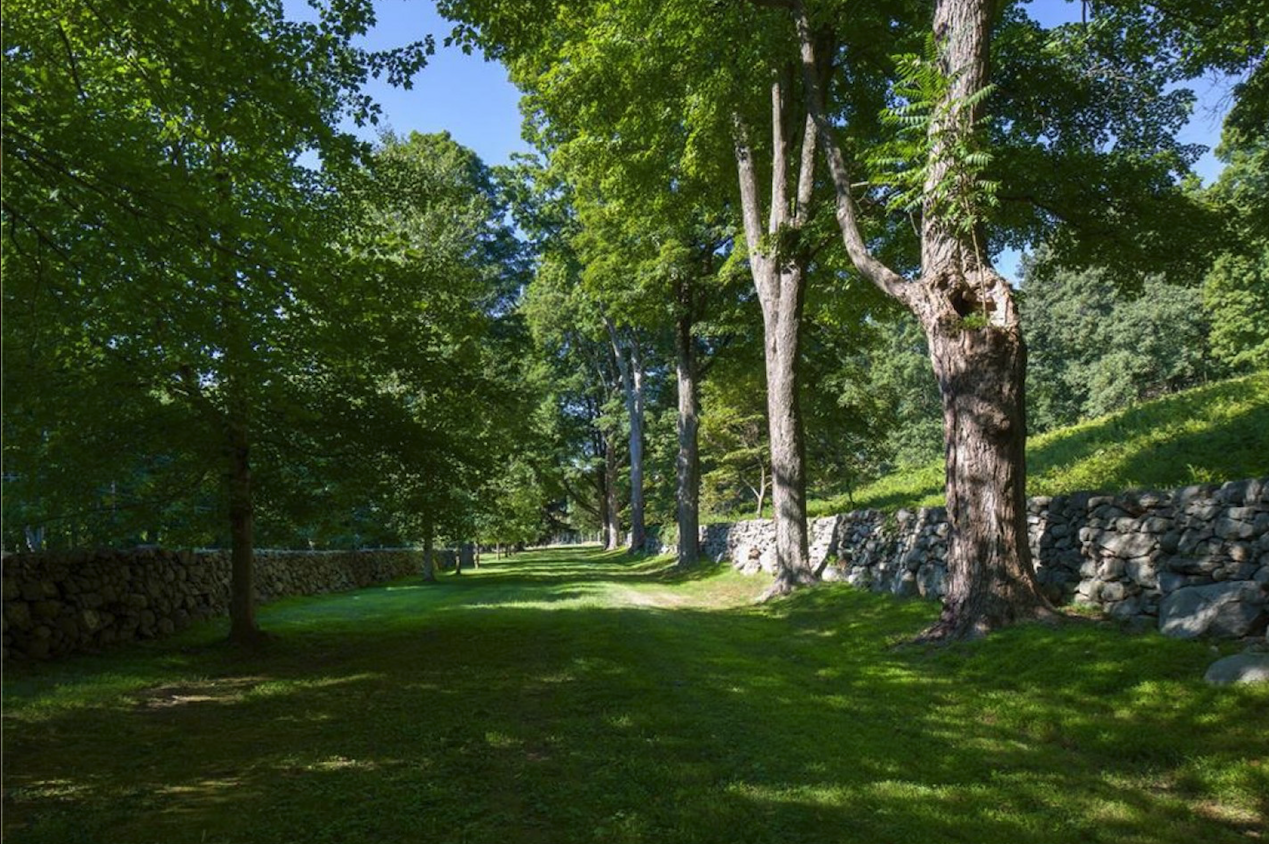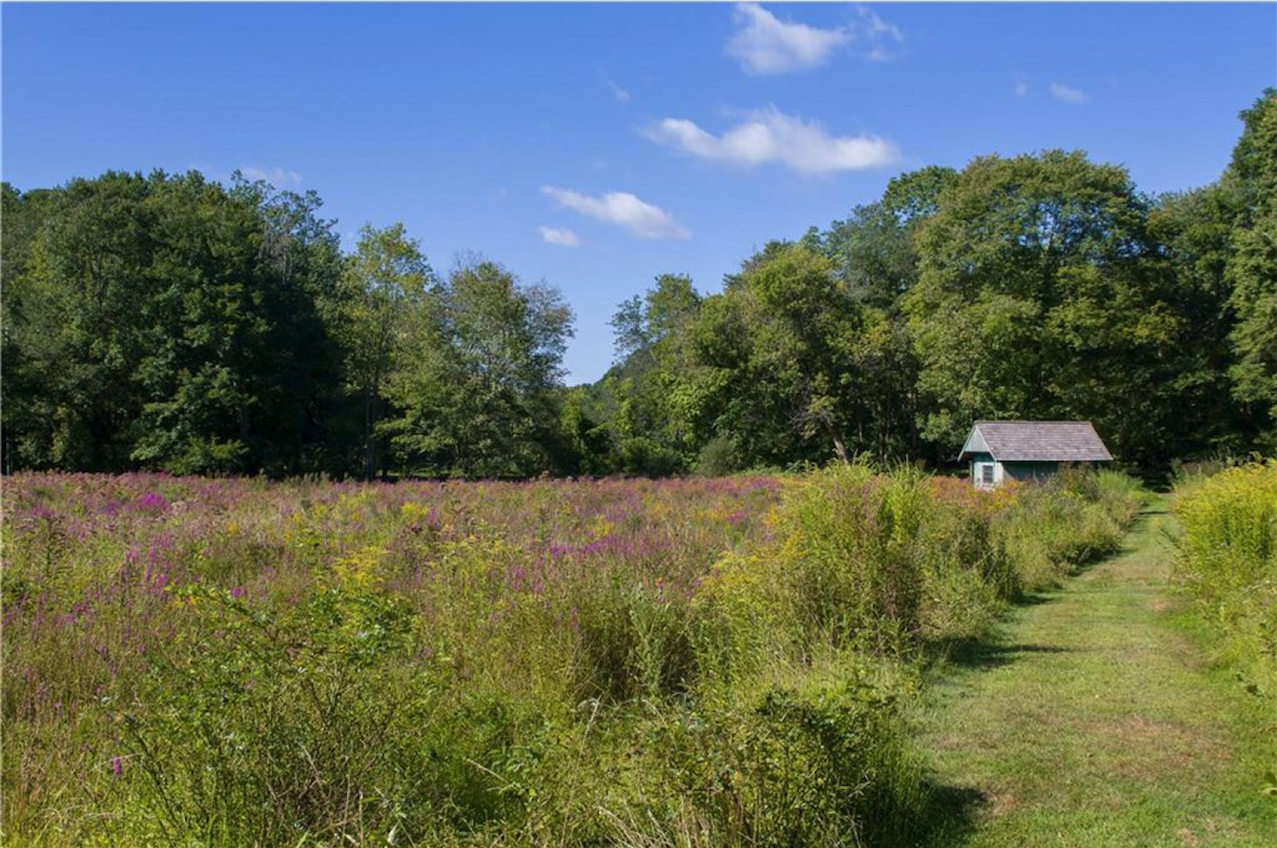 The interiors, on the other hand, look like they could use a bit of updating (the kitchen in particular is somewhat dated and far from the stainless steel kitchens popular in houses of this price). But it's got a formal dining room, an eat-in kitchen, and a basement you can walk—now crawl—out of.
And the house has beautiful feautres, like marble fireplaces, and detailing on the walls and ceilings that harkens back to the Dowager Countess's home on "Downton Abbey." Just look at that living room: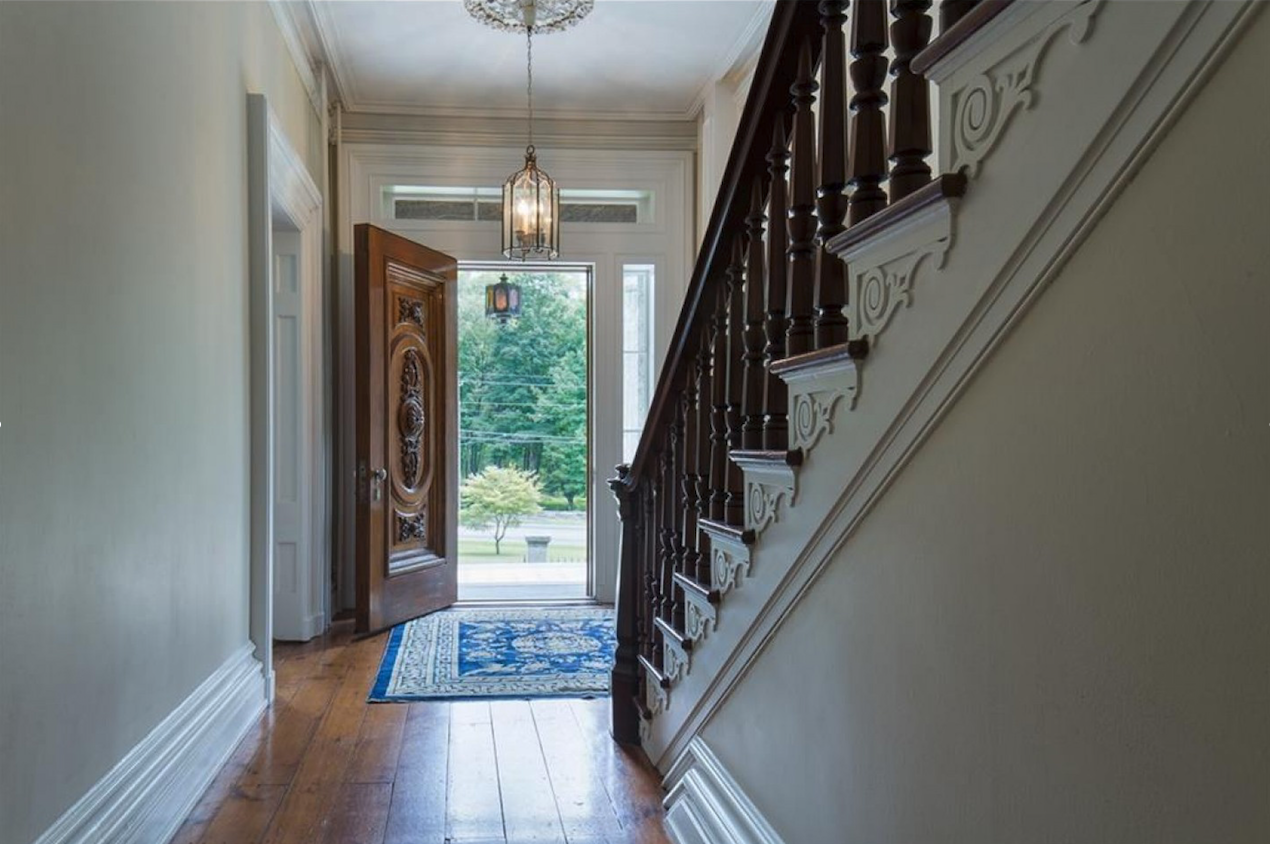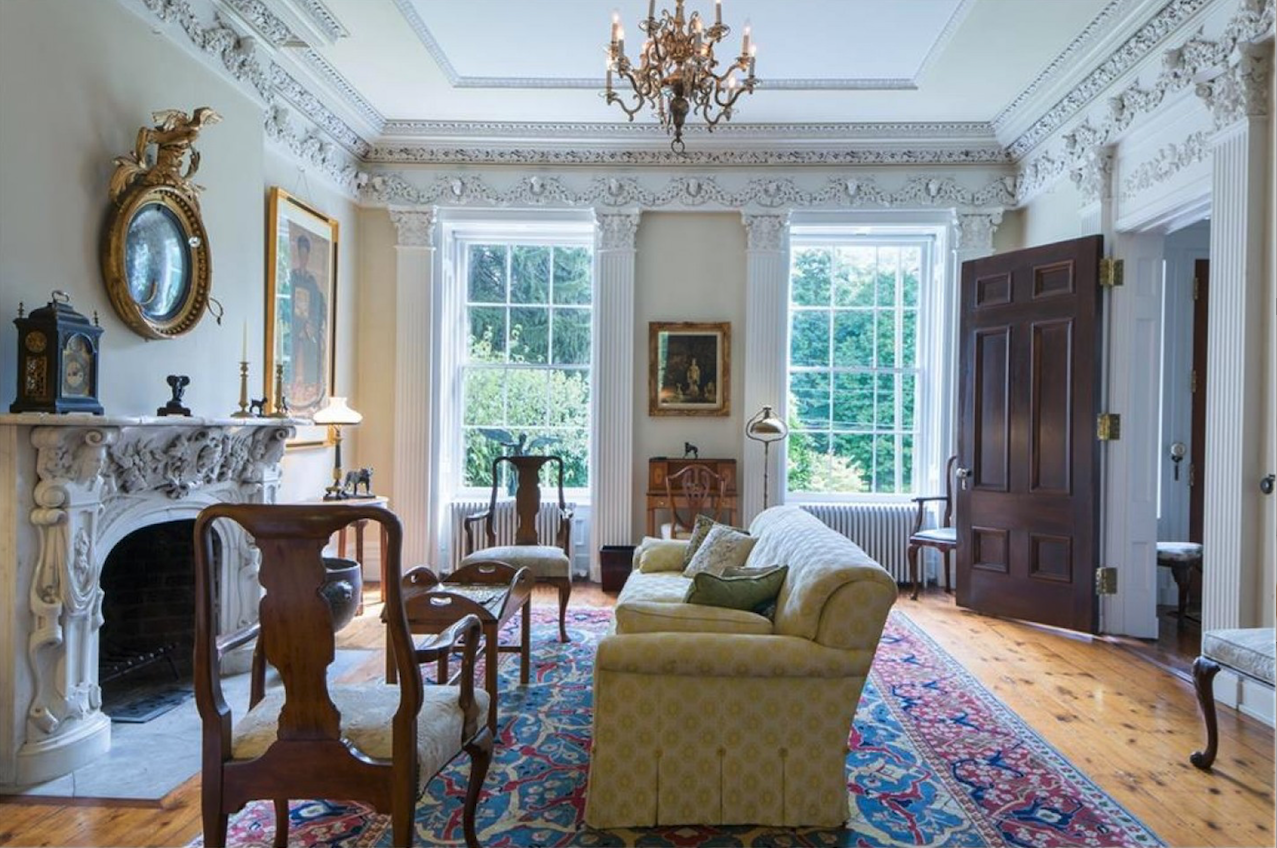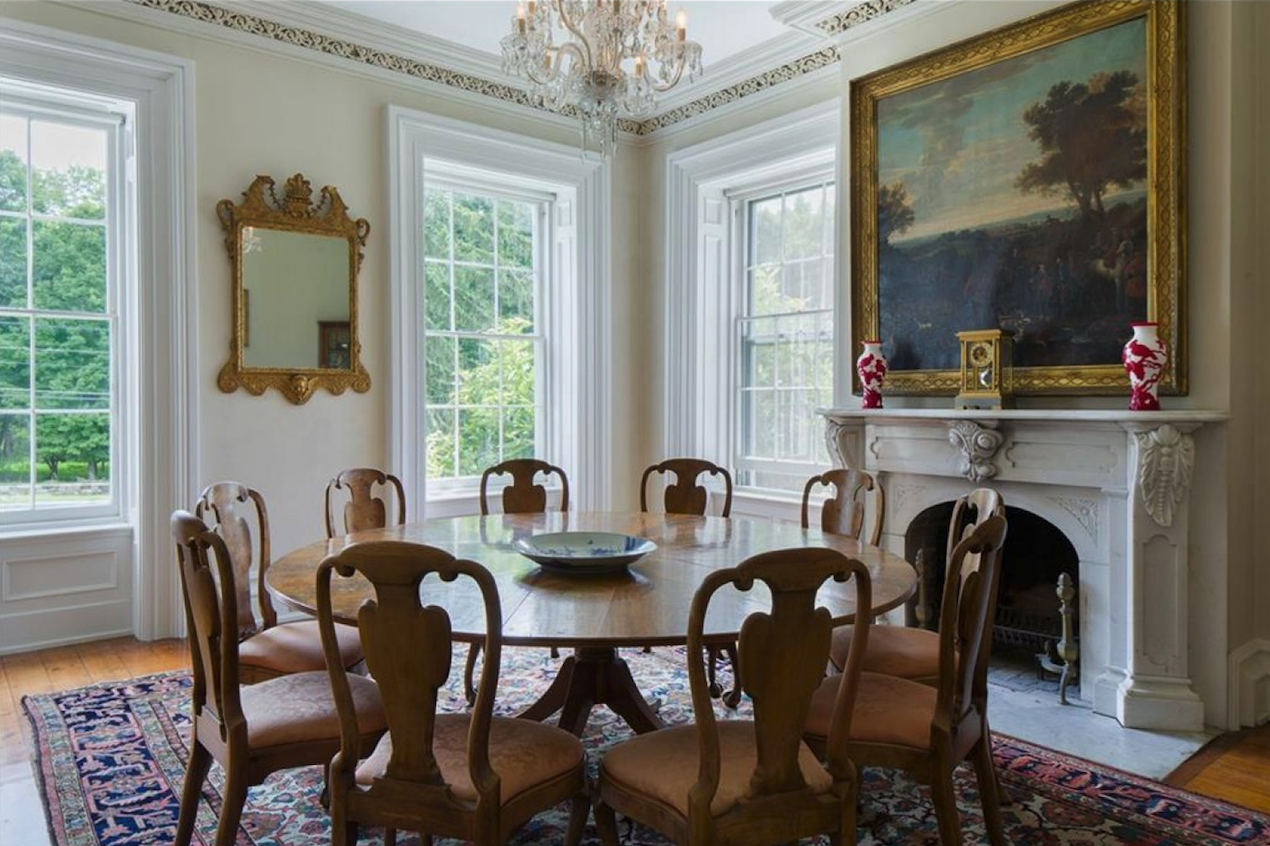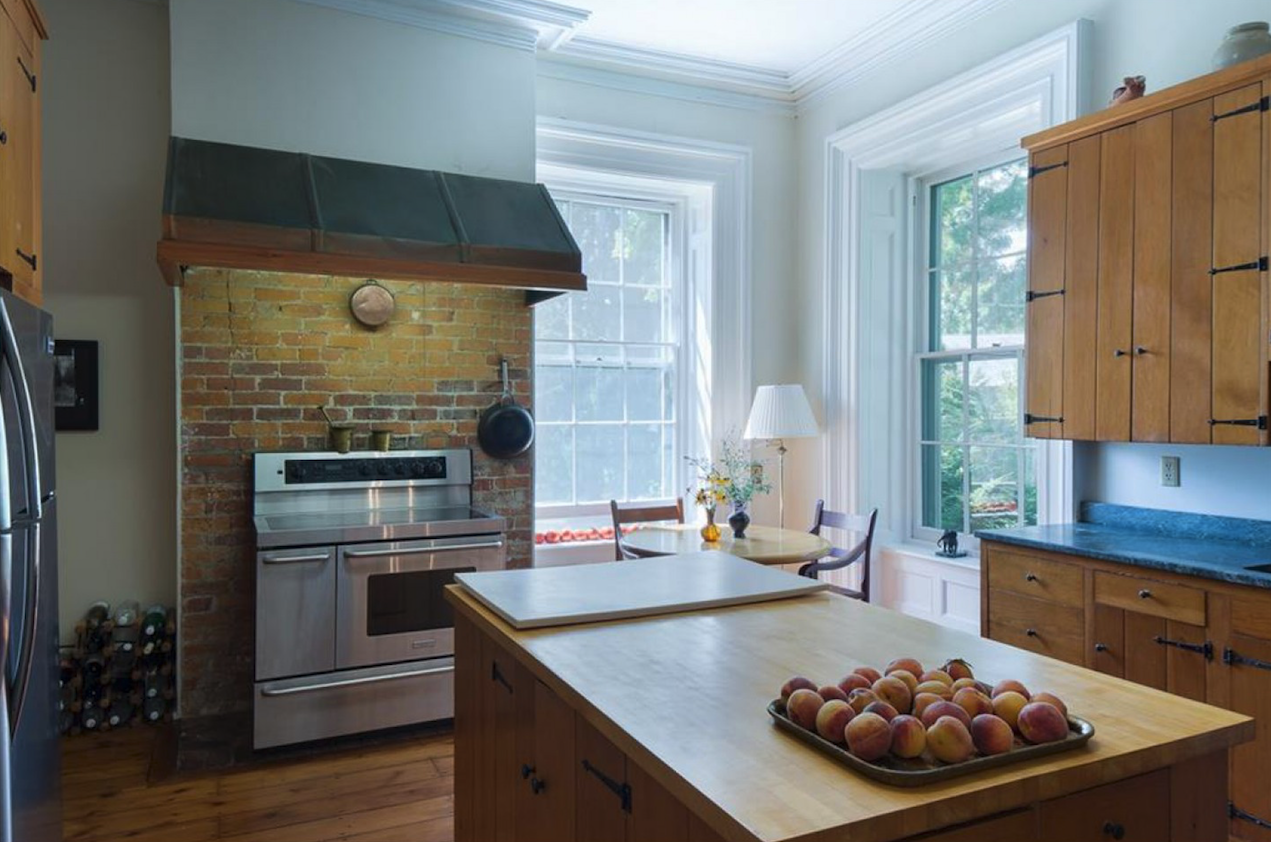 We're feeling the historical vibe in this kitchen, a refreshing departure from bland (though, yes, some buyers may prefer to give it a touch-up).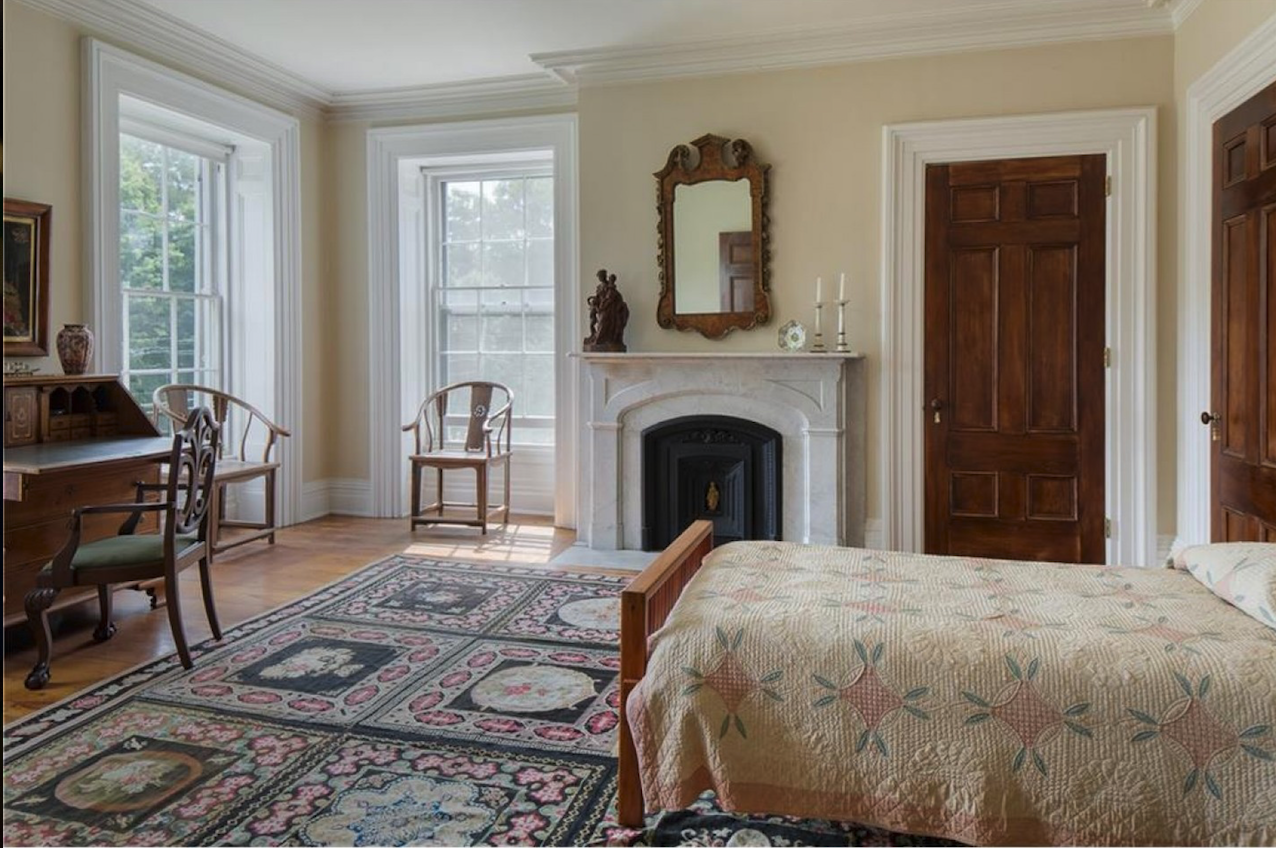 The house, which has an asking price of $1.85 million and recently saw a huge $645,000 price decrease (though taxes are still creeping up at nearly $40,000 a year), is in Somers, New York, a town in northern Westchester that's a little over an hour from the city by Metro-North train.