This time of the year, we're especially interested in apartments that offer some sort of outdoor space, and does this one—as you can tell from the photo above—deliver. The large outdoor terrace looks like an oasis in the middle of midtown Manhattan, right in the middle of 57th street, nicknamed "Billionaire's Row." It even has a timed irrigation system to keep all the plants happy and healthy.
The apartment itself is an alcove studio with a wall of windows that overlooks the terrace. It's been updated with features such as Venetian plaster walls, new lighting and sconces, and a marble bathroom-dressing room.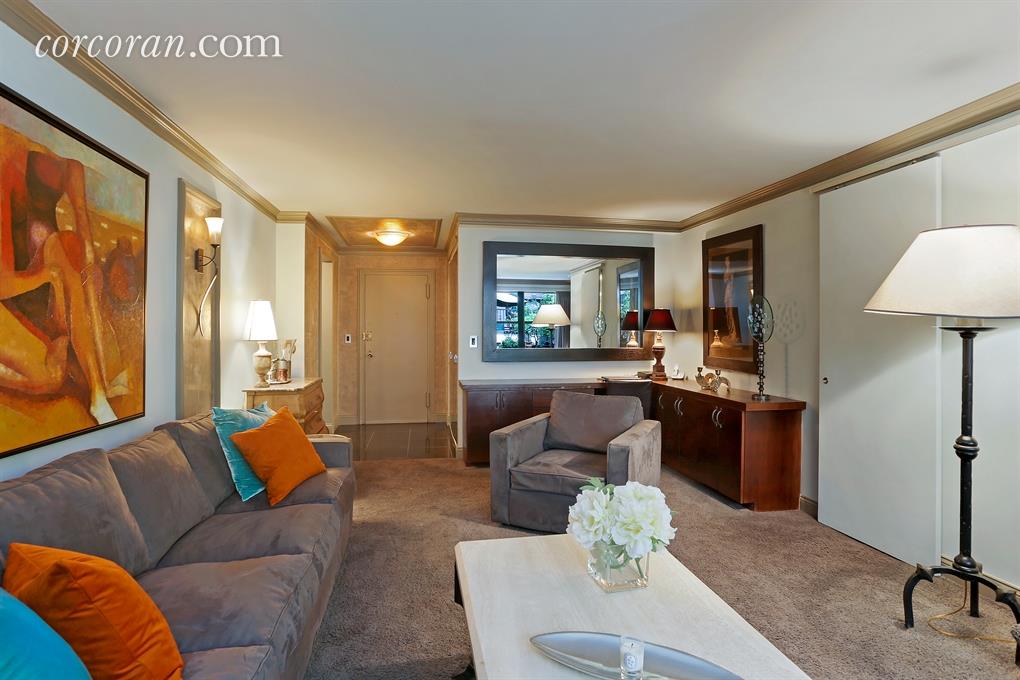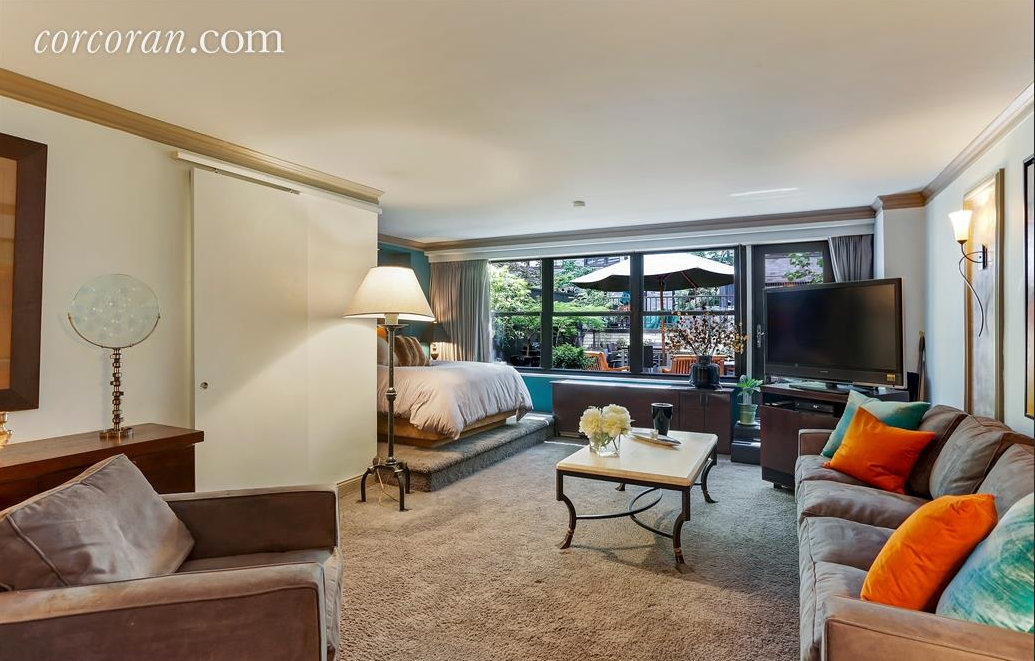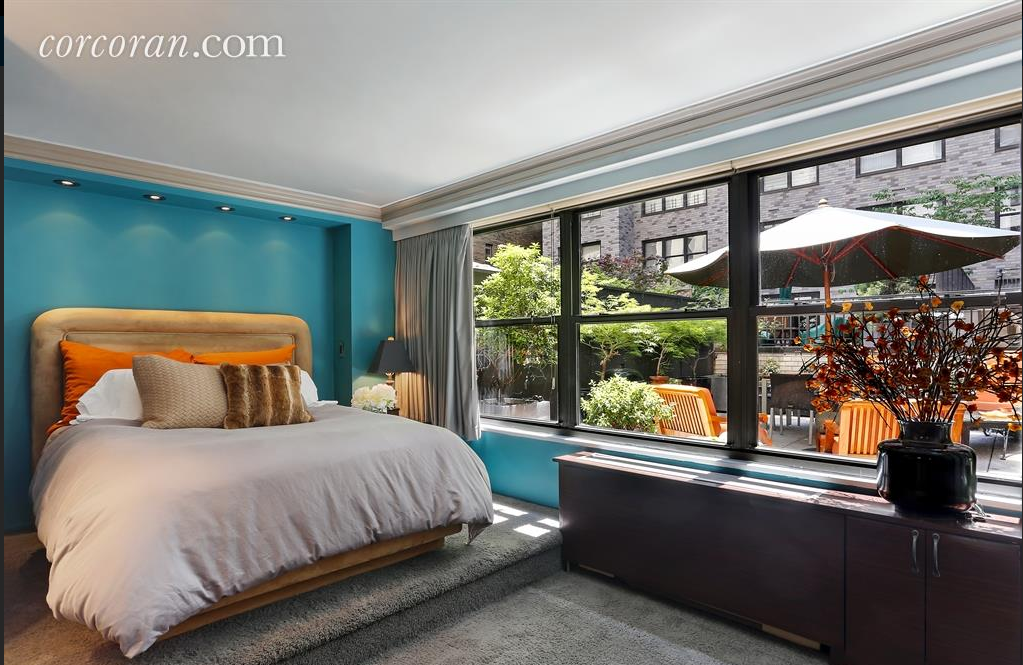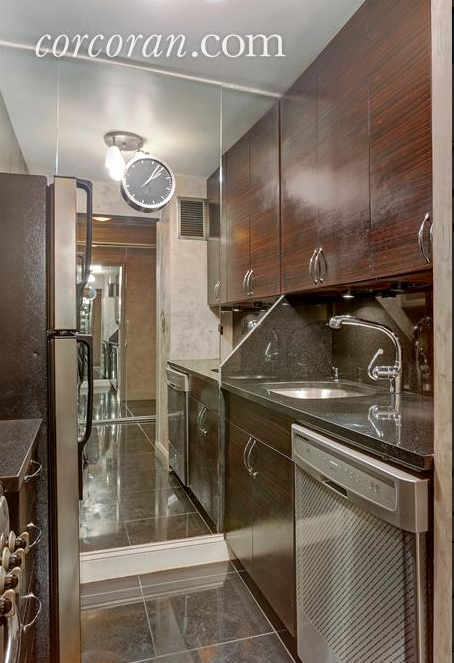 To us, this apartment, on the second floor of the building, screams pied-a-terre, and they're actually allowed in the building—as are co-purchasers, parents buying for their kids, guarantors and sublets. (Dogs are not.) The building has a full-time doorman, a garage, roof deck, two laundry rooms and storage bins. (All in all, it's heavily amenitized, which may explain the high price.)
Utilities, even electricity and air-conditioning, are included in the maintenance of $1,215 per month.
An additional monthly assessment of $86 is in place for an upgrade to the building's HV/AC system. Asking price: $695,000.