Troubleshooting
What's the easiest way for an independent condo board to take control away from a developer?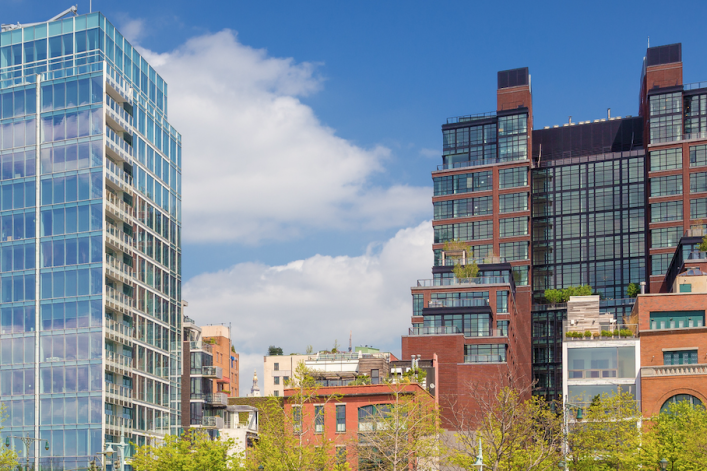 If you recently bought a new condo in New York City, you may be wondering if you can participate on the board—and why the sponsor gets a say in running the building. 
For some, getting involved is a response to construction defects. For others, it's a desire to protect their biggest asset and make sure there are smart decisions being made about the building's structural and financial health. 
For a period of time after construction, the developer of a new condo building will control the board and although a few owners will be allowed to serve, they will be in the minority. Those board members have the right to look at the building's records with a few exceptions, says Steve Wagner, a real estate attorney at Wagner, Berkow & Brandt (FYI, a Brick sponsor). If there was a confidential memo related to a lawsuit, they may not get access to this information.
He says most developers follow the rules and as more apartments are sold in the building—typically 50 percent—or after a certain amount of time, there are provisions in the offering plan and in the governing documents stating the sponsor can still elect members but cannot control the board.
---
[Editor's note: A previous version of this post was published in May 2019. We are presenting it with updated information for December 2021.]
---
Getting independent control of the board is important. "It's the Gordian knot, it's what unties everything," says Bruce Cholst, a real estate attorney who specializes in co-op and condo law at Herrick Feinstein. 
While a sponsor controls the board they can hide abuses of power, Cholst says, "I'm not saying all sponsors are abusive but the potential for abuse is there and it does happen." He says that can include controlling funds they shouldn't, using of building staff to service their apartments, or ignoring faulty construction. 
While most sponsors understand that litigation with residents will devalue their apartments and tarnish their reputation, in some cases that doesn't stop them from being slow to deal with issues. 
Bradley is the owner of a new condo in a Jackson Heights building that is still controlled by the sponsor. He says the building has had a cockroach infestation, which isn't being addressed. Cholst says sometimes issues like this "can be illustrative of the problems that arise from protracted sponsor control."
Transitioning to an independent board is also important if there are signs of building defects because the statute of limitations for negligent design is three years, meaning you need to get independent engineers in to assess the condition of the building within that time frame if you are going to get the sponsor to repair them. 
This is especially important if construction defects are not immediately visible or "latent," Cholst says. 
Philip Tucker, also an attorney at Herrick Feinstein, points out there's a six-year statute of limitations for breach of contract so consulting with an attorney is important. 
Following these next steps will help you secure the board's independence.
Create a residents committee
Unit owners should start considering the transition of the board to independent control as soon as possible.
"Procrastination is a resident's worst enemy," Cholst says. He recommends you start talking to each other right away and form a committee to oversee the changes. Speed is important here because you want the sponsor out "before the three-year window and you need time to investigate and amass the facts," he says. The clock starts ticking from the date of the first closing in the building and this can be an issue if apartments are slow to sell. 
Hire a real estate attorney
An attorney can help facilitate getting control of the building by reading the offering plan and interpreting the condo bylaws, much of which is "concealed behind very thick legalese," Cholst says. These details will determine when owners are entitled to get control of the board. It comes down to how many units have been sold but Cholst says a sponsor might not volunteer that information.
"The attorney will be able to ask the questions and read the plan and know when it is feasible to get control. If the sponsor refuses to hand over the reign of powers, it's the attorney who can threaten suit in order to make it happen or go to the attorney general and ask him to get involved," he says.
Get independent professionals in place
Once you get control of the board, you are then in a position to get your own professionals in place rather than those used by the sponsor. 
You'll need to consider employing an accountant, and a managing agent as well as an architect and engineer. When you have access to all the building records, that will be the clue as to what's going on and whether there has been any misconduct including construction defects. With your team in place, they can analyze them and then you can start to prioritize. 
Cholst says an important next step is getting an engineer to take a careful look at the building and give his honest assessment. "The sponsor in his engineer's report is going to describe [the building] as the Taj Mahal and the tenants are going to assume it is a tenement. The truth lies in between," he says. Engineers are generally conservative (for liability purposes) so Cholst warns you will likely get "a gloomy picture, no matter what."
Pull together a capital plan
The next step is to prepare a capital plan. This is an assessment of the building's structural, mechanical, and financial health. Cholst says you'll be asking the engineers and architects to tell you what needs immediate fixing, like the boiler, and what can wait a few years because there will inevitably be limited funds. 
If there are construction issues you will then have to take on the sponsor, he says. However, as part of the transition, residents should be looking to leverage the knowledge of the sponsor, Tucker says. He points out the contractors and subcontractors may be more responsive to a developer who will give them more work in future than to residents who won't. "There is value that the sponsor can bring to that relationship," he says. 
Cholst agrees: "They know the building's particular idiosyncrasies," he says, so arbitrarily dissing the sponsor should not be the board's first objective.
If necessary, make demands of the sponsor
If you've identified construction defects, and you're within the window of liability, you will be able to make demands of the sponsor. Cholst says some of his clients find out about construction defects too late and there's very little that can be done. "The sponsor isn't going to be Santa Claus and voluntarily fix it 99 times out of 100," he says.
Because of these short timeframes to address liabilities, Cholst says, "It is in the sponsor's interests to remain in control and deny the residents access to all the building records and all the knowledge about building operations as long as possible because once they've ridden out the statutes of limitation, then they are immune to liability on that."
Be prepared to put the time in
Keep in mind that service on a board is very time consuming. "You have to be prepared to make that commitment otherwise you will not be an effective board member," Cholst says.  
The work may be above your comfort level and add to your family and work obligations. On the plus side, a strong independent board adds value to your apartment which, in New York, is a sizable asset. 
Brick Underground articles occasionally include the expertise of, or information about, advertising partners when relevant to the story. We will never promote an advertiser's product without making the relationship clear to our readers.