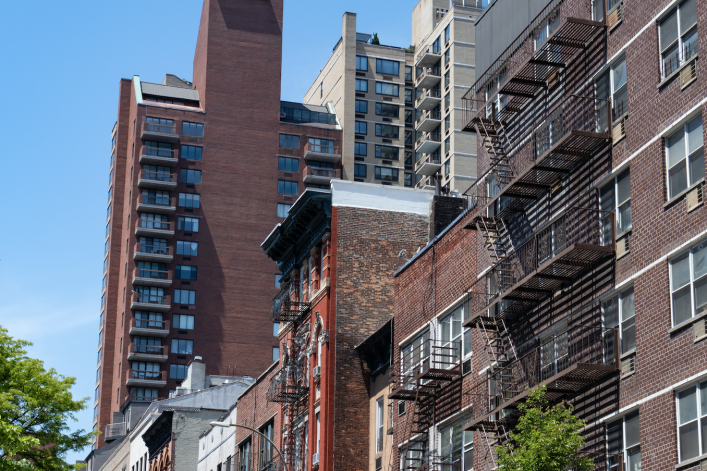 How should our board handle conflicts of interest?

Board members have a fiduciary responsibility to act in the best interests of the condo or the co-op.  
"One of their most important duties is loyalty to the condo or co-op, and when that duty of loyalty is strained by virtue of a competing interest of that director or member, it's very possible there is a conflict of interest," says James Woods, Esq., a partner at Woods Lonergan PLLC, who is a litigation attorney with a concentration in representing condo and co-op boards, as well as other corporate and business entities. 
"For this reason, it's very important for board members to be fully transparent about their personal interests when discussing transactions or agreements relating to the building," he says. 
Most buildings' bylaws address and underscore that self-dealing is prohibited. However, there are some important practices to employ to further prevent any claims of a breach of fiduciary duty. This includes full disclosure by board members on all transactions and annual filings regarding conflict of interest transactions, as well as recusal by an interested board member from decisions where necessary. 
"You might also consider having an attorney draw up an ethics policy to be signed by current and incoming board members," says Lauren Tobin, Esq., an associate attorney at Woods Lonergan PLLC, who specializes in representing condo and co-op boards, as well as buyers and sellers.  
Common conflicts of interest among co-op & condo board members
"Conflict of interest arises when a board member has a personal business or a financial interest in the decision before the board," Tobin says. 
Consider a situation where a board engages a board member's company for services for the building—whether it is a law firm, accounting firm, or a general contractor—concerns may be raised by shareholders or owners about self-dealing or a conflict of interest. 
Another common area where conflict of interest concerns are raised is when a board member is also a broker and acts as an agent for a seller or buyer of an apartment in the building. The broker will take commission from the deal and therefore has a financial interest in the decision to approve the sale. 
Annual filings regarding conflicts of interest
Annual disclosures about conflicts of interest are legally required under state law. This means the board must prepare a report each year, to be shared with owners or tenant shareholders, disclosing the contracts or transactions in which any board member had an interest. This report will generally be signed by every director and will include the names, addresses, amounts, and reasons for contracts with vendors or service providers. 
Your co-op or condo attorney can prepare the report on behalf of the board. 
"It can be provided to residents each year when the annual financial report is issued," Tobin says. 
If there is a claim of self-dealing, as a board member, you can refer to the report to show each deal was negotiated as a fair and reasonable contract and that you treated the decision as you would any other, with a cost benefit analysis that demonstrates the transaction did not receive any special attention by virtue of a director's interest. 
Even if no conflicts of interest arise within the course of the business for the condo or co-op, you still need to submit a report. 
"In this way, the shareholders or owners know that no actions were taken involving a conflict of interest," Tobin says. 
When recusal is the right decision
"If it seems impossible for a board member to make a fair and unbiased decision, they should recuse themselves from the decision and from the entire process," Tobin says. This means the interested board member should leave the room when the specific topic is being discussed and avoid any discussion of the issue that is being voted on.  
For example, in a scenario where a board member is a broker involved in the sale of an apartment, when the board is considering whether to approve the purchaser, or exercise the right of first refusal in the case of a condo, the interested board member should avoid participating in the decision. 
"You don't want them to influence other board members and sometimes even their presence affects the vote—so they should leave the room, leave the discussion, let the other board members speak openly about the decision, and not vote on the issue if they have a direct interest or there's a conflict of interest," Tobin says. 
This is the advice she recently gave to a co-op board member who sold their shares to the co-op. The shareholder wanted a quick sale without the long wait for finding a buyer and awaiting board approval. 
The board member recused himself from the decision-making process. This situation is a good example of a transaction that could raise concerns. If shareholders say the sale price was too high, it's easy to compare the market value to the rate that the board contracted to buy the co-op apartment. "If it's unreasonably high, there may be red flags," Tobin says. 
"Directors and shareholders should be treated equally and there should be no unfair advantage for a director when a sale is agreed," she says. 
Pro Tip:
The real estate attorneys at Woods Lonergan have decades of experience successfully representing buyers and sellers in every type of transaction. "We mobilize quickly to guide you through every aspect of your purchase or sale, from home inspection to contract negotiations and closing", says managing partner James Woods. To learn more about Woods Lonergan or schedule a free 15 minute consultation, click here of call 212-684-2500
Drawing up an ethics policy for your board
Some boards will have members sign ethics policies underscoring some of the penalties for self-dealing. Your co-op or condo attorney can draw up the policy to give shareholders peace of mind. 
"The policy should clearly state the consequences for self-dealing by board members so there is no confusion when people become board members," Tobin says.  
This is important because an alleged breach of fiduciary duty can result in shareholders or owners suing the board or individual board members. 
"It also inevitably leads to the erosion of trust in the board, which can be very damaging for the building," Tobin says. 
James F. Woods is a partner at Woods Lonergan PLLC and Lauren K. Tobin is an associate attorney at Woods Lonergan PLLC. Woods Lonergan PLLC  represents New York City cooperative corporations, condominium boards, management companies, buyers, sellers, commercial landlords and tenants. To submit a question for this column, click here. For a free, 15 minute legal consultation, call 212-684-2500 or send an email.
Brick Underground articles occasionally include the expertise of, or information about, advertising partners when relevant to the story. We will never promote an advertiser's product without making the relationship clear to our readers.