Boards & Buildings
>
Legal
[ SPONSORED ]
4 smart tactics for cutting co-op and condo legal bills in 2024
Adopt proactive measures to keep small issues from escalating
Appoint one board member as the point person for legal communications
Avoid scrambling during legal crises by having a lawyer on retainer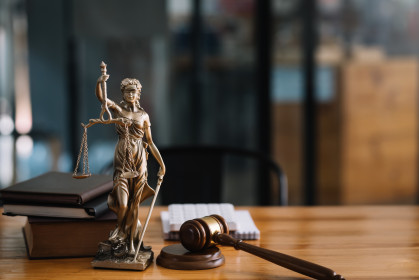 In an era of rising costs that strain the budgets of co-ops and condo buildings, boards face the constant challenge of keeping expenses in check. 
Legal fees need not follow the same upward trend—if you know the tricks of the trade.
"With the right strategies in place, your building's legal expenses can be more than just managed. They can be significantly reduced," says Jonharold A. Cicero, a partner at the law firm DL Partners, which represents condo and co-op buildings throughout New York City.  
Here's how to curb legal costs without sacrificing quality.
1. Choose an attorney before you need one
"Your board should always have an attorney retained even if your building doesn't currently need one," Cicero says. "The last thing you want to do is have a situation where you need legal counsel, and now you're scurrying to find an attorney and enter into a retainer agreement with that law firm or attorney before they can start addressing your urgent matter."
Having an attorney on retainer can also trim legal bills in the long run, because you can nip small issues in the bud before they become major problems, Cicero says.
DL Partners usually enters into an engagement agreement with a board, requiring a modest retainer, and the firm draws down against the retainer only when services are rendered to the building.
"We're not billing you every month just for sitting around being at the ready in case you need us," Cicero says. "We only bill you when you actually need something to be done."
2. Don't let little issues become big legal problems
"Time doesn't help legal issues," says Christopher M. Tarnok, a partner at DL Partners. "It's just like building maintenance. If you let maintenance issues fall by the wayside, repairs are going to increase and so will the cost. If you take care of the little stuff along the way, you keep costs down, and the same goes with regard to legal matters."
For example, if you have an owner in arrears and take them to court, it can take months for the matter to be resolved. If you wait to get an attorney to send the initial notice of default, it just increases the arrears and the amount of time the other residents have to shoulder such costs. But when unit owners know the board will put an owner on notice promptly, delinquencies and lost common charge revenue will decrease, as will the resulting legal fees.
"Letting legal issues fester can also hurt a potential buyer's ability to secure financing: Banks are likely to see a legal problem—such as financials showing that several shareholders are in arrears or are being sued by the Board—as a risk when underwriting loans," Tarnok says.
Having a lawyer on retainer also will help you keep your building informed of changes to the law. DL Partners provides its clients with a heads up when a law changes, in case a board wants to have a longer conversation about the issue.
3. Choose a single point person to communicate with your attorney
"If your lawyer is spending hours on the phone answering questions from the entire board, your building will end up paying for it," Cicero says. "Instead, select one board member to handle all communications with your attorney. It's more efficient and cuts down on the amount of time your attorneys bill you for."
"Having members of the board reach out to us individually to answer the same question, or to have the discussion for the first time with us on the phone before they've even discussed it with themselves, is not an efficient use of time or money," Cicero says. 
To make the most of the attorney's time and reduce billable hours, boards should organize questions and relevant documents in advance. Board members should always be on the same page before reaching out to a lawyer.
For example, Cicero says, "We've been on calls where a board will call us—all of them together—to start discussing a matter, and we can tell this is the first time they're discussing it. Now they're spending money having us on the phone to listen to them discuss."
4. Leverage the expertise of a larger firm
"Choosing a larger, more comprehensive real estate firm can help your board solve complex problems that an individual attorney may not be well-versed in," Tarnok says. If your board needs advice on a specialized issue—such as negotiating construction agreements or access to a neighboring property during construction—having a comprehensive real estate firm on board will avoid the need to retain other counsel.
"You keep fees down when you don't need to onboard another lawyer who may not have a prior relationship with the board or an understanding of the building," Tarnok says. "That's something that we do for our clients. Anything that arises is handled here in-house and the board members know who they're dealing with. It just adds a bit of peace of mind."
New York City real estate attorneys Jonharold A. Cicero and Christopher M. Tarnok are Partners at the real estate law firm DL Partners, offering innovative legal services to co-op and condo boards, developers, condominium sponsors, architects, contractors, property owners and brokers. For a complimentary 15-minute consultation on a real estate matter, send an email to Christopher or call (212) 624-4185.