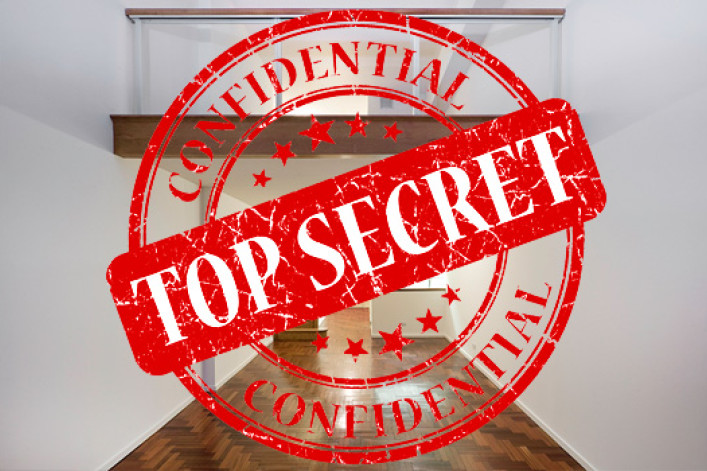 As part of our three-part series exploring the world of off-market listings, today, we dive into the ups, downs, and logistics for buyers hoping to find an apartment off the beaten path (for our guide to industry lingo, click here, and for tips on how to sell off-market, click here).
THE UPSIDES:
Buyers are hands down the biggest beneficiaries of off-market sales: if you can lock one down, it's a way to side-step the competition (and potential bidding wars), and possibly get a deal done more quickly than usual. "It's a no brainer, as long as you feel the property is priced right," says Coldwell Banker Bellmarc Group agent Lisa Garey.​ 
While off-market sales are often the province of all-cash deals—much like the rest of the market—they can actually help out buyers who need to get a mortgage, too. Paul Gooden, a KIAN Realty broker who recently brought in a buyer for an off-market Crown Heights sale, explains that with so-called pocket listings, "I can help out buyers who haven't been able to beat out all-cash offers, even if they've got a 30 or 40 percent down payment and good financials." If there's no competition and you're offering the seller's asking price—even with financing involved—you've got a much better shot of landing the place than you would in a traditional bidding war. 
THE DOWNSIDES:
Here's where we come back to that pesky "all cash" thing: often, off-market deals happen between buyers who pay in cash and owners who are in a hurry—sellers generally dictate the terms of these sales, telling everyone involved that they'll sell for a certain price or for a cash-only offer, or not sell at all. 
Another downside when trying to buy something that's not necessarily officially for sale—a situation where the seller's just curious about what kind of price they might get, for instance—is that there are more ways for the deal to fall through. "A lot of the times the negotiations are not as straightforward, and often it's because the person listing off-market isn't fully committed to selling," says Citi Habitats agent Nathaniel Faust.​ "I've seen sellers get cold feet. I've been involved in very few off-market listings that have actually been successful."
Plus, since sellers are calling the shots, this may also mean that they've gotten a little, shall we say, ambitious, and over-priced their apartment. To get a sense of the apartment's actual market value, you can check places with a similar size and location on StreetEasy, or plug the address into the "price your own apartment" tool on UrbanDigs. Off-market sellers often have other particular requirements—a long lead time to move out, etc.—so it's likely you'll need to go into the deal with a level of flexibility if you want it to work.
HOW TO MAKE IT HAPPEN:
First, deals often come up organically when a buyer loses out on an apartment and the listing agent knows of a similar property that hasn't officially hit the market yet—a place that's still under renovation, for instance. If someone in the building dies or moves, neighbors often swoop in to pick up their apartments off-market, too.
Another route is to contact brokers who have listings in buildings you're interested in, and expertise in the neighborhood, Faust says. "A broker who's active in a certain area is more likely to know about things that are about to hit the market, owners who can be talked into selling, etc." As we've written previously, it's not uncommon for brokers to hunt for would-be sellers in buildings their clients are interested in, so don't be shy about asking yours to do the same. As a rule, brokers in the outer-boroughs are less likely to be affiliated with industry associations like the Real Estate Board of New York—which has relatively tight rules about off-market listings—and therefore a little more flexible to go off-roading, as well. "A lot of local brokers these days are working on low-commission, off-market deals," says HomeCanvasr co-founder Jonah Landman.
If it's your broker who's doing the searching, the two of you may want to hash out a "buyer/broker agreement"—modeled on the the typical agreement between a seller and their agent—ahead of time on how to handle off-market listings, particularly when it comes to the commission, which is usually covered by the seller. For instance, if you're trying to coax a reluctant owner into selling, Garey notes, it can help negotiations if the buyer offers to pay the commission. (And remember, if there's just one broker on the deal, the actual amount of the commission tends to be very negotiable.) 
If everyone involved agrees on the terms, you can submit an offer the same way you normally would, including your financials, and if it's a co-op, a letter of introduction. "Even if they don't have anyone on their end advising," says Garey, "[the seller] will see that it's a serious offer and they'll know who they're dealing with." And if it doesn't work, well, you can still get in on the action vicariously—come 2015, the 'pocket listing' won't just be a NYC sales tactic, it'll be an entire movie.
Related: 
Buy and sell like a NYC insider: your guide to elusive 'whisper' listings (part 1)
Buy and sell like a NYC insider: your guide to elusive 'whisper' listings (part 2)
Broker trying to talk you into selling? How to make sure you get the best deal
Buying a Brooklyn brownstone? New website unearths "secret" listings
But do you have compassionate cojones? (And other questions to ask before hiring a broker)
Brick Underground articles occasionally include the expertise of, or information about, advertising partners when relevant to the story. We will never promote an advertiser's product without making the relationship clear to our readers.