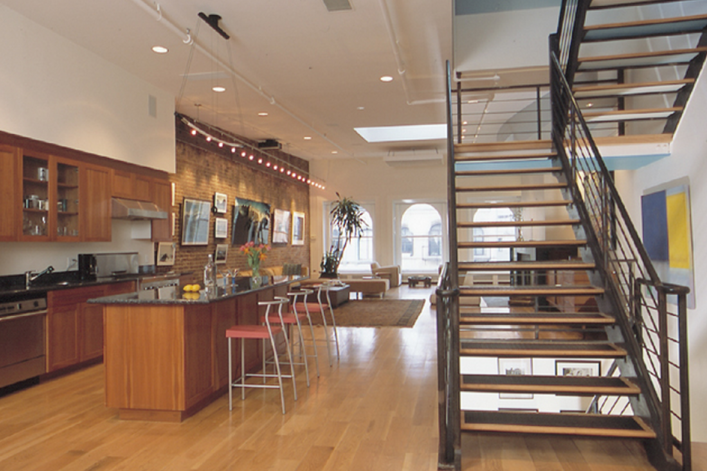 We often receive emails from readers asking for help in navigating their own real estate crises. In Realty Bites, we try to get them answers.
The Problem:
A reader prepping to move to New York with her family recently wrote to us asking about this sprawling three-bedroom duplex Tribeca penthouse, on the market for $25,000 a month, and asked the following:
"I am hoping you can help me. My family and I are looking at moving to NY in the coming year and I was looking into rental costs and I was a little confused. Is the rental amount on this property a yearly charge? I just want to make sure I know what I should be looking for so that we can budget accordingly."
The Solution:
Unfortunately, you didn't misread that listing: this apartment really is $25,000 per month. Exorbitant, definitely, but on the flip side, $2,083 a month for a duplex penthouse with three bedrooms in Tribeca would be nothing short of miraculous; it's the most expensive neighborhood in the entire city, and as of this spring, the median rent for just a one-bedroom apartment clocked in at $4,210. 
Add to that the fact that three-bedroom apartments are in particularly short supply right now (let alone ones that measure anywhere close to this listing's 4,400 square feet), and it's easy for things to start looking grim. If you're willing to expand your search, though, you can find plenty of family-sized apartments at far saner price points. We took a look through the current listings for some potential options:
To get an idea of what neighborhoods are in your price range, you can also play around with this interactive map of affordable three-bedrooms for sale in the city (yes, there's a map for everything), and take a look at our comprehensive guide to renting an apartment in NYC. Since you're new to the city and looking with kids in tow, you'll likely want to use a broker, but if not, we've also got a round-up of sites that will help you find a no-fee apartment yourself. You likely won't end your search in a sprawling Tribeca penthouse (almost none of us do), but there are still plenty of places for you and your family to set down roots.
Related:
Moving with kids? 3 need-to-know tips for finding a family-friendly apartment
A No 7. Sub coming to Tribeca? Blogger Erik Torkells would "cry tears of joy"
The 8 best websites for finding a no-fee apt in New York City
Brick Underground articles occasionally include the expertise of, or information about, advertising partners when relevant to the story. We will never promote an advertiser's product without making the relationship clear to our readers.