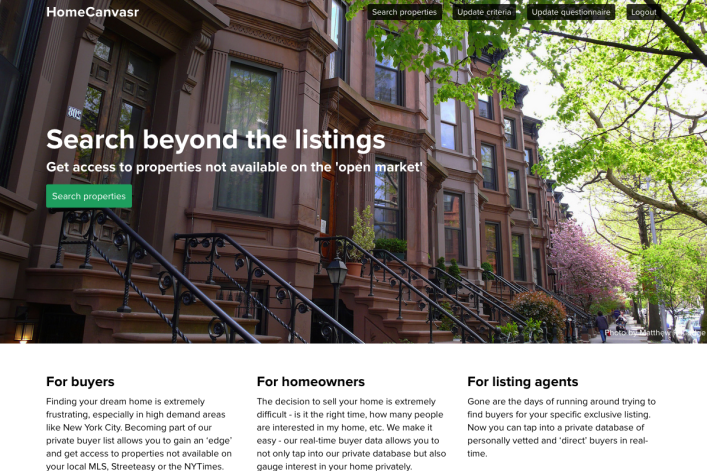 For buyers waging war in the cutthroat market for Brooklyn brownstones, there's no sharper weapon than learning of an owner's plans to sell before a house goes on the market. That knowledge, and a buyer's ability to make an offer before the competition, is apparently so valuable that a whole new website is debuting this week with plans to connect Brooklyn brownstone buyers and sellers. 
HomeCanvasr, which officially launches Thursday, is the brainchild of Jonah Landman, a Crown Heights-based real estate consultant, and his partner, Steven Szczur, a licensed broker who started a similar business in northern New Jersey about a year ago. In the last few years, Landman, also the blogger behind BK to the Fullest, has made a living charging Brooklyn buyers $200 an hour (with a 10-hour minimum) to help them through the real estate process and, if he comes across something "juicy," to give them the scoop on off-market listings. 
After doing 15 deals in the last five months, he says he's so swamped that the pair—who met after appraiser Jonathan Miller tweeted out a New York Times profile of Landman, and Szczur sent him an email—has created a trimmed-down, online version of his consulting services. 
How does it work? HomeCanvasr costs would-be buyers $200 upfront, plus $50 a month after that. (The fee is, in part, to weed out window shoppers.) That gives you access to an unspecified number of addresses uploaded by homeowners who run the gamut: some are toying with the idea of selling, others are working without brokers, and still others are hoping to get a deal without enduring the invasion of an open house. Or at least, that's what the founders expect: the site doesn't have users yet.
Discover off-market properties in your dream neighborhood that perfectly suit your needs and budget.  Meet and deal with sellers before their apartment hits the market.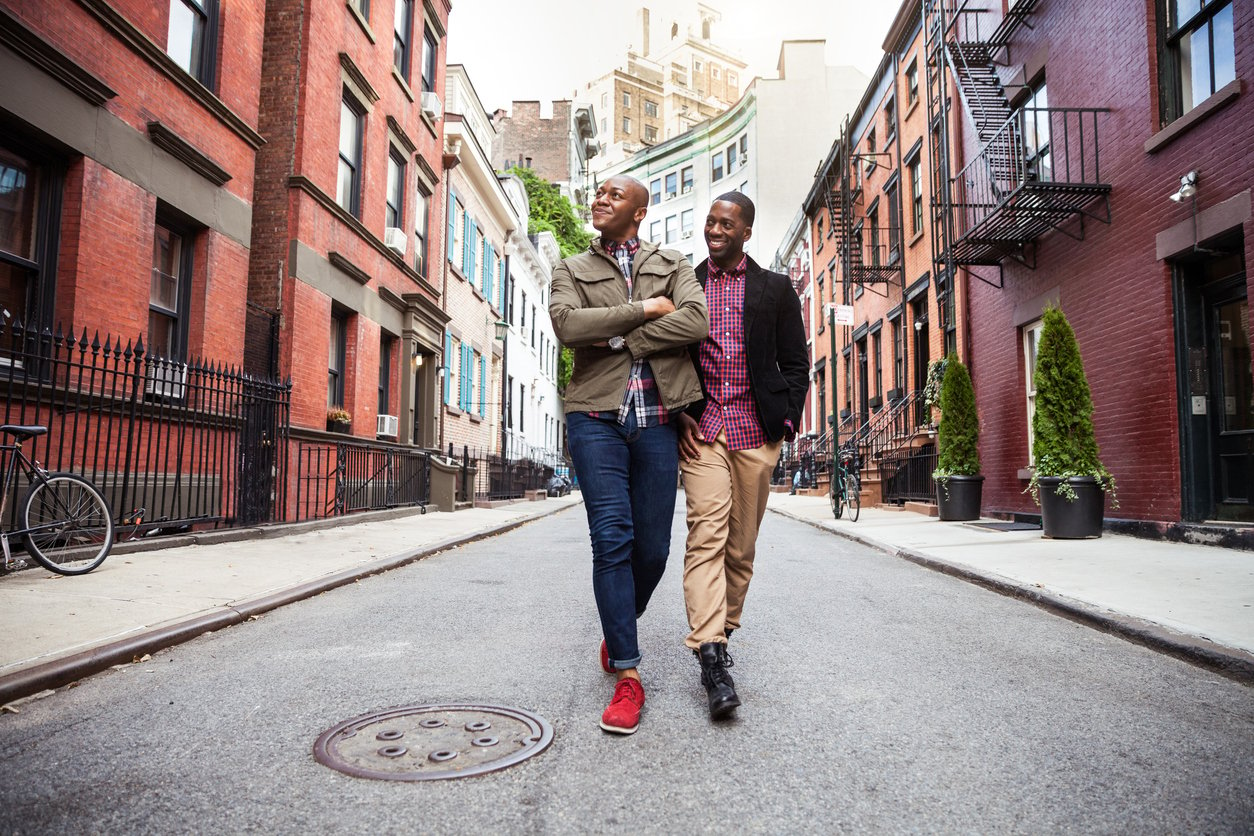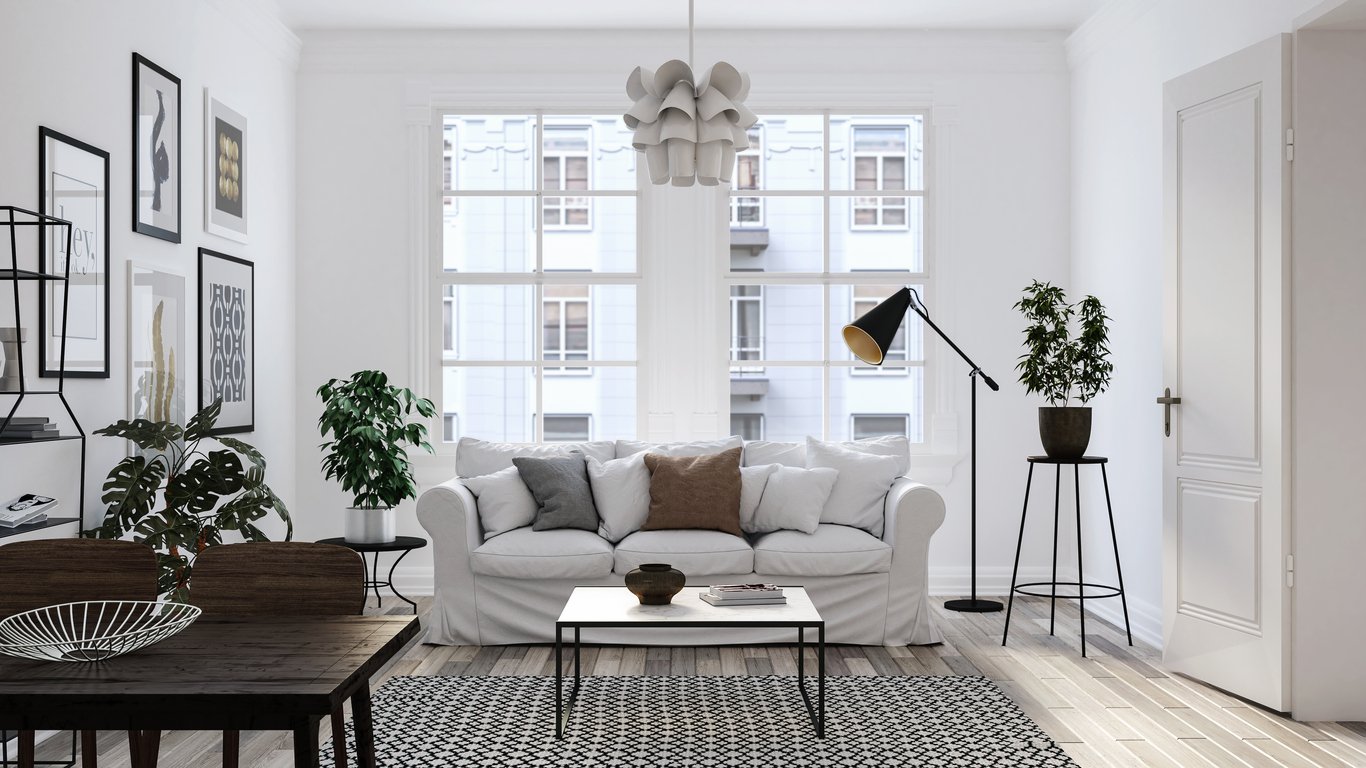 Let Triplemint's off-market team give you exclusive access to apartments in your price range and desired neighborhood that no one else has seen. More options, less competition, no bidding wars. 
If you're looking to do a trial run, you can sign up with your email address, but it will take paying the membership fee to see actual addresses and to communicate with sellers. (Though we checked out most of the site, Landman and Szczur wouldn't let us peek behind the paywall.)
For sellers, HomeCanvasr is free, and they can email to get set up; in the early stages, the founders are "onboarding" every seller and agent personally.​ The biggest selling point, aside from a quiet listing, is the chance to gauge real-time interest from buyers—rather than relying on historical sales data or promises from brokers who want you to sign an exclusive. "Right now, if you're thinking about selling you don't know how many buyers there are," Szczur says. 
On HomeCanvasr, buyers are also invited to get "verified" by filling out a survey on exactly what they're looking for, as well as their financial bona fides, to better show off to sellers. (Sample questions: "Is rental income an important part of the purchase?" "What would you compromise on first?")
And the site is not trying to get rid of brokers, whom Landman says are "never going to not be part of the picture." If they have a listing, brokers can add it to find buyers—an especially enticing angle, since it lets listing brokers pocket the full commission if they find a buyer who's not working with a broker themselves. (However, members of the Real Estate Board of New York and other trade groups face certain restrictions on keeping listings "secret.")​
So far, HomeCanvasr is no-frills, with just the basic details on specific properties—price, neighborhood, the type of home and a photo—and is limited to brownstone Brooklyn. Plus, it's unclear how many addresses will be on the site at any given time (there were 18 when we last checked this morning), or exactly how much it will help a buyer actually make a purchase. 
Still, the co-founders insist that even only a handful of properties will be worth the price of admission for buyers. And in a market with the kind of frenzy where a Bed-Stuy brownstone will sell for $900,000 more than it did just four months earlier, buyers and sellers alike are no doubt looking for a leg up. 
To that, Landman says: "Here's the secret shit, here you go."
Related:
9 things Manhattanites need to know before buying in brownstone Brooklyn (sponsored)
Flip or Flop update: Bed-Stuy brownstone in need of work sells for almost $1 million more than four months ago
10 things to consider before buying a brownstone
Buy Curious: I want a Brooklyn townhouse. Where should I buy?
Brick Underground articles occasionally include the expertise of, or information about, advertising partners when relevant to the story. We will never promote an advertiser's product without making the relationship clear to our readers.