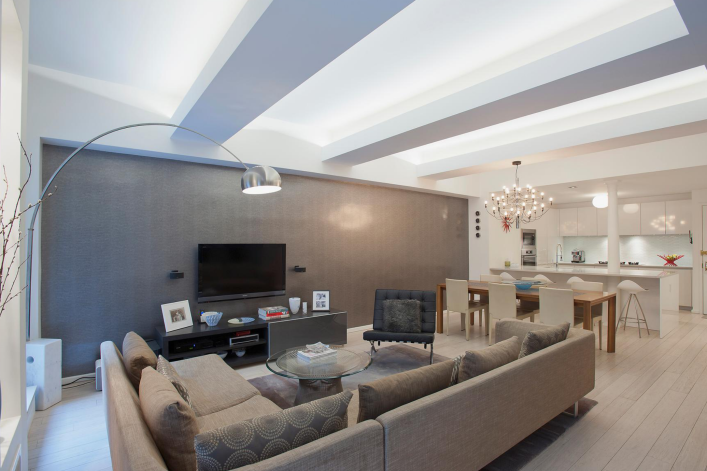 New York has had one doozy of a winter, as bone-chilling temperatures, icy sidewalks and piles of snow have battered a city known for its ability to handle just about anything. But in this town, real estate does not take a snow day. 
If you've got an open house scheduled for this weekend--or really anytime this winter--you'll want to brush up on how to handle the inclement weather.
1. Don't cancel your showing
Canceling an open house because of snow is a last resort, brokers say.
"It is much more likely to happen because a [seller] changed their schedule than there is a change in the weather," says Grant Braswell of Keller Williams NYC, who is showing a studio at 865 United Nations Plaza this Sunday afternoon. "My clients expect me to show and generate traffic. And buyers and agents expect me to keep my promise of providing access."
For Susan Turner of Bond New York, the only reason to reschedule would be if she physically could not get to the property. 
"If there is a rainstorm or snowstorm--we're still coming to work," says Turner, who is showing a 1-bedroom at 121 East 88th St. on Sunday, when New York may see another dusting of the white stuff.
Even outside Manhattan, where transit can be trickier, brokers are reluctant to cancel.
"There would have to be such extreme weather conditions that it would be impossible for both buyers and brokers to physically get to the open house for us to cancel," says Maggie Ross of the Corcoran Group, who is showing a three-bedroom at 379 Prospect Avenue in Park Slope this Sunday.
Other brokers echoed Ross, noting that subway closures or other transportation issues as well as safety concerns, such as majorly icy conditions, might persuade them to reconsider. The unique needs of a seller are also a factor.
"If, for instance, the seller has young children and the weather poses a hazard, then we reschedule," says Matthew Pucker of Douglas Elliman, who is showing a 2-bedroom, 2-bath at 61 East 77th Street this weekend. "We try to use good sense."
2. Enjoy the upside of snow
In many cases, bad weather can actually help a seller because it will weed out window shoppers, leaving only the real buyers.
"Only the most serious of customers come out in those conditions and we want to be available for them when they do," Turner says.
In this market, very few homes are available, and competition among buyers is fierce, notes Pucker. "It takes more than bad weather to stop serious buyers from seeing a property," he says.
3. Shoes off, with a side of paper towels
Having strangers in your home is already potentially fraught, but it only gets trickier when said strangers could easily track in slush and salt, and come bundled in bulky coats, hats, scarves and gloves. 
"We definitely ask that buyers take off their shoes and umbrellas are to be left outside," says Priscilla Moreno of Town Residential, who is showing a 1-bedroom at 87 Barrow Street on Sunday.
To welcome buyers, she tries to arrive early, warm up the home and possibly light candles.
"I often just bring some paper towels or rags to the front door for people to clean themselves," says Braswell, who adds that he'll usually have "a nice array of treats inside waiting for them while they take their tour."
Indeed, a measure of sympathy might be in order for those buyers making the Sunday open house trek in a snowstorm. 
"Since I've been a parent, and learned firsthand how long it takes to bundle up a child and schlep them out in the snow with their stroller, I have gained a whole new respect for parents who bring their children out to open houses on snowy days," Ross says. "I'm constantly impressed by their patience and ability to pull this off."
Related posts:
17 tips for casing the joint, from an open-house addict
What I learned from 150 apartments before I finally bought one
A single guy reveals why he took the co-op plunge -- and how he basically lives for free
16 things I wish I knew before buying this place
A NYC real estate lawyer reveals the 14 biggest surprises for first-time buyers (sponsored)
The 7 worst places to live in a building
Your next place: 9 questions that separate the New Yorkers from the rookies
Brick Underground articles occasionally include the expertise of, or information about, advertising partners when relevant to the story. We will never promote an advertiser's product without making the relationship clear to our readers.