For out-of-towners who want their own slice of the Big Apple, a pied-à-terre can be the perfect solution. But what should you look for when buying a second home in NYC? Shannon Aalai of Citi Habitats lays out the key features in this week's Buy Curious.
THE WISH LIST:
"We live a little over an hour outside the city and are looking to buy an alcove studio as a pied-à-terre. We want a central Manhattan location, and our budget is around $400,000. Is it possible? What should I look for?"
THE REALITY:
An alcove studio—an L-shaped studio in which the short leg of the "L" can be used as a separate sleeping or dining area, and can sometimes be walled off into an actual bedroom—is a good option, especially if you're traveling with a companion.
Unfortunately, your $400,000 budget won't be enough to get you an alcove studio in a prime area of Manhattan, as the average price for this type of unit in a condo building was approximately $585k in the last quarter of 2013. (And you probably don't want a co-op for the reasons below.) That said, if you're open to looking in other parts of the borough, you should be able to find something. 
To get the most out of your pied-à-terre, be on the lookout for these features:
Condos: Condos have fewer restrictions than co-ops when it comes to how you can use them. Pied-à-terre use is typically no problem, and the unit can even be rented out full-time as an investment property. Foreign buyers looking for a pied-à-terre should also stick with condos as co-op boards often want to see U.S. tax returns, which can present a problem for those who work outside the U.S.
Even at the few co-ops that do allow pieds-à-terre, you'll have to go through a full board process, which includes an interview, and some buyers might not want to go through such a lengthy ordeal for a part-time home.
Concierges: Buildings that offer concierge services are in high demand among frequent travelers because they can help plan your stay, including making travel arrangements and restaurant reservations.
Common areas: Communal terraces, roof decks or residents' lounges—where you can entertain guests or business associates outside of your (possibly) tiny temporary living space—are also popular amenities. And the presence of on-site gyms and/or spa services is always a plus.
Hotel-like amenities: Buildings with services like doormen, housekeeping, laundry and even room service are often favored by pied-à-terre seekers, as they can make whatever time you spend in your second home feel like a vacation.
Transportation access: Since many pied-à-terre buyers can't or don't bring their cars here, buying a place that's a stone's throw from the subway is key.
How do you feel about Murray Hill?
Want to plant your pied-à-terre flag on the Upper East Side?
Prefer Midtown East?
Want to give Turtle Bay a try?
If you really want an alcove studio, try this listing: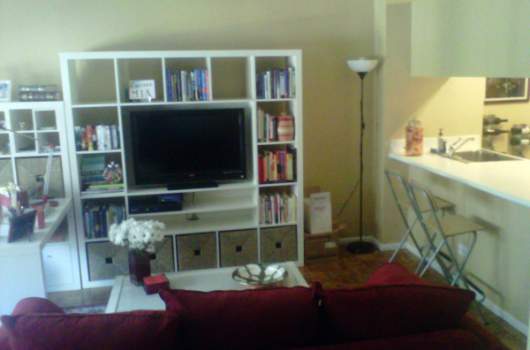 At $525k, this Battery Park place at 200 Rector Pl. between West St. and South End Ave. is a bit too steep, but it's a real alcove studio that can even be converted to a 1-bedroom.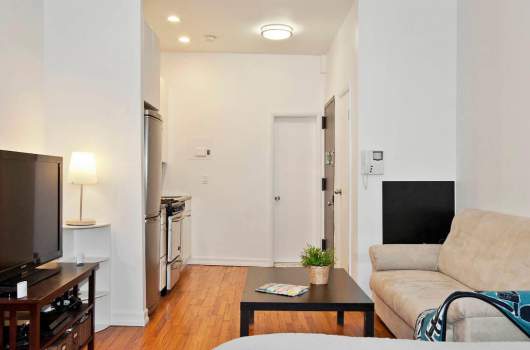 Although this pre-war studio at 237 E. 88th St. between Second and Third Aves. is 20k above budget, it's fully renovated and has low monthlies.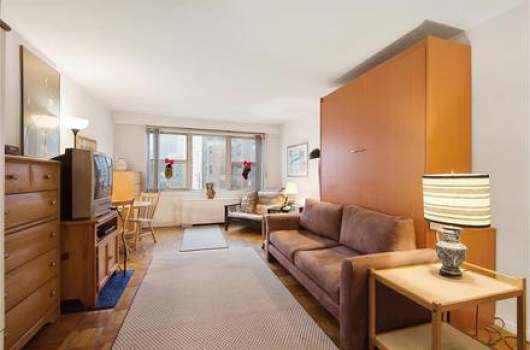 Although small, a Murphy bed adds the illusion of space in this $449k studio at 155 E. 34th St. between Third and Lexington Aves.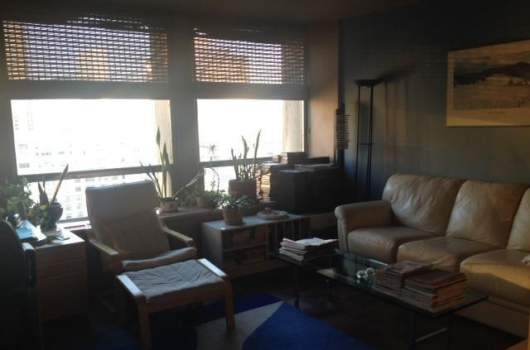 This Murray Hill alcove studio at 330 E. 33rd St. between First and Second Aves. is a bit of a fixer-upper. Will our buyers want to oversee renovations from afar?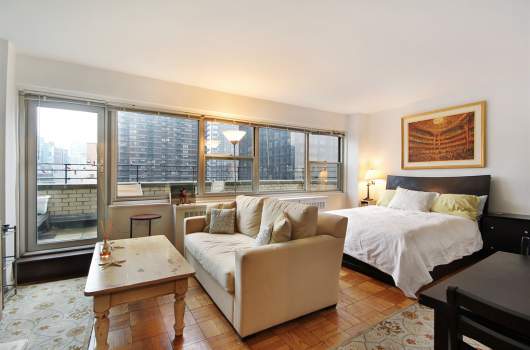 Does the 160-square-foot terrace attached to this 19th-floor condop studio at 333 E. 46th St. between First and Second Aves. make it more tempting to sign on the dotted line?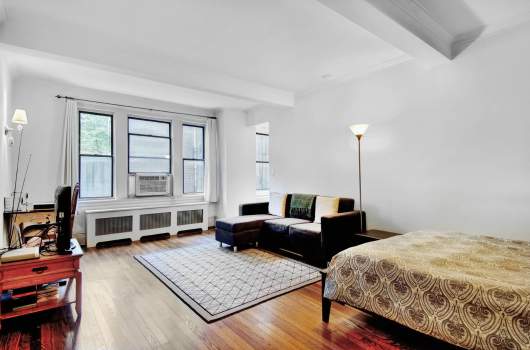 At $485k, this 500-square-foot pre-war condo at 865 United Nations Plaza between E. 48th and E. 49th Sts. is pricey, but its low monthly charges and pristine condition might be tempting.
---
Buy Curious is a weekly column in which NYC real estate brokers help buyers develop a realistic search strategy. Want some advice on your search? Send us your wish list.  
Related posts:
BrickUnderground's pied-a-terre checklist: What to consider before buying a part-time place in NYC
Buying, renovating or refinancing next year? 5 mortgage trends to watch in 2014 [sponsored]
What 8 first-time buyers wish they had known
Here are the 7 most likely reasons you'll get turned by a co-op board
7 questions to ask about the building before you buy an apartment there [sponsored]
Everything you ever wanted to know about sponsor apartments but were afraid to ask
How to buy an apartment that's not for sale using PropertyShark.com [sponsored]
6 hurdles that can stand between you and a mortgage -- and what to do about them
7 things to consider before buying in a landmarked building
Top 12 questions New Yorkers ask their mortgage bankers [sponsored]
What I learned from 150 apartments before I finally bought one
Diary of a First-Time Buyer: 13 lessons learned after 60+ apartments, 2 attorneys, 3 brokers and 2 board applications
Brick Underground articles occasionally include the expertise of, or information about, advertising partners when relevant to the story. We will never promote an advertiser's product without making the relationship clear to our readers.