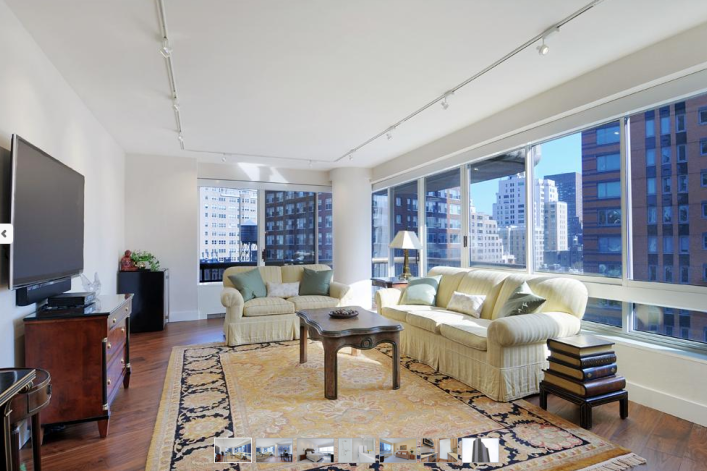 The property: This two-bedroom co-op in Lenox Hill sold for $960,000 in December 2012. Just over a year later, it's on the market for $1.675 million, as we learned from the real estate listings and property data website Point2Homes.
The breakdown: Compared to other two-bedroom co-ops in Lenox Hill, this 10th-floor apartment is actually on the cheap side: the average price for similar units that sold in the last 90 days was almost $2.6 million, according to StreetEasy.
And it does have a lot going for it, according to the listing: a sizable living room with a separate dining area, a wraparound balcony, 2.5 bathrooms and a walk-in closet off one of the bedrooms. Plus, the 1,400-square-foot unit was recently refurbished with brand-name accoutrements (Stark carpets and Somfy automatic shades in the bedrooms, Waterworks fixtures and TOTO toilets in the bathroom, plus a Miele washer and dryer). The building—the Trump Plaza at 167 East 61st Street—comes with a 24-hour doorman and concierge, plus a gym, garden and garage.
But that doesn't factor in its main drawback: the 39-story, 175-unit Trump Plaza is a land lease building, which means the co-op board has to pay rent for the land it's on, spiking monthly fees, notes Michael Vargas, co-founder of Vanderbilt Appraisal.
Ballpark maintenance fees for a similarly sized space in Lenox Hill are $1,800 a month, he estimates. For this unit, it's $2,936 a month.
"Someone may come in and love the reno and want to pay," Vargas says, "but typically it takes three months to sell apartments in Manhattan, and it usually takes six to nine months to sell in this building because of the high maintenance."
Generally speaking, if you bought an apartment in Lenox Hill about 14 months ago, you could expect to list it for 10% to 15% more than what you paid, simply because there are so few homes available in New York City right now, Vargas explains.
But this listing is by far the most expensive of any of the units with a similar layout available in the Trump Plaza; the others are asking $995,000 and $1.175 million, and another that was asking $999,000 recently went into contract. 
"No doubt there's a major difference in renovation levels and condition," Vargas says. For example, the two-bedroom that's in contract has a large mirrored bar in the living room and an old-fashioned kitchen.
However, says Vargas, the sellers of this 10th-floor unit don't appear to be factoring in that those apartments are on much higher floors with better views. Buyers who bought one of the higher-floor units and spent $500,000 on renovations would still come out ahead because they'd have a place on a higher floor, he notes.
The takeaway: So is it really worth $715,000 more today —  a 75% increase over 2012's closing price?
"Probably not," Vargas says.
The owners, identified as a Miami-based couple in public property records, declined to comment through their broker, Bindya Melwani of the Corcoran Group. Melwani also declined to comment.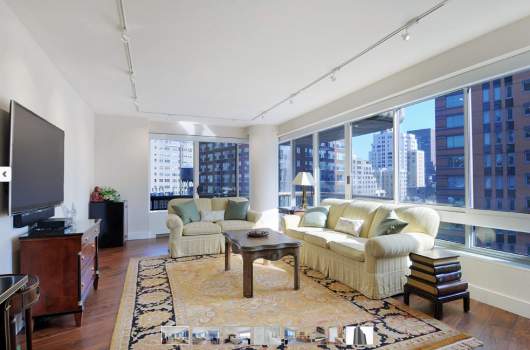 This two-bedroom at 167 East 61st Street is asking $1.675 million, or 75% more than it sold for in December 2012.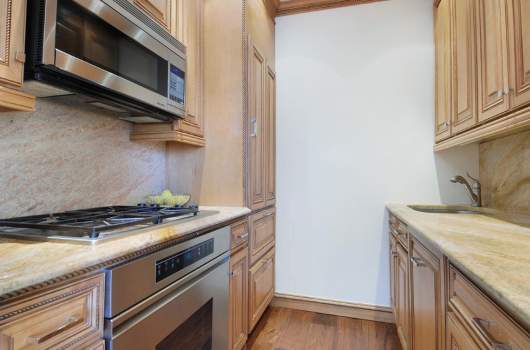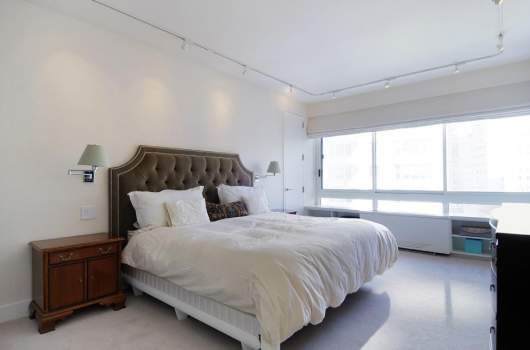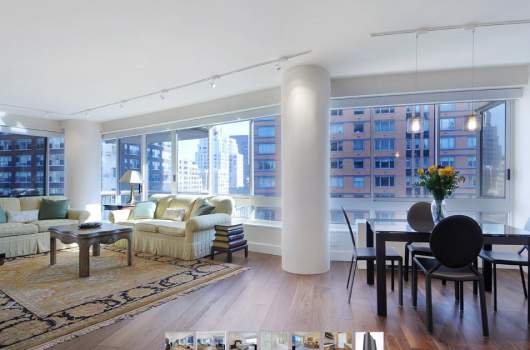 ---
Flip or Flop takes a look at apartments on the market for significantly more than their last sale price and provides an opinion on the increase.
Related posts:
Looking to increase your property value? It's all in the renovation
How much cheaper is an apartment in a land lease building?
Is it ever safe to buy in a land lease building?
Buy Curious: Is $500K enough to buy a good investment property in Manhattan?
Ask an Expert: How much more should I price my apartment than the most recent sale in my line?
How much is a higher floor worth?
Ask an Expert: Should we sell our apartment when there's competition in the building?
Ask an Expert: How much should maintenance fees affect the price of an apartment?
6 ways to outdo your neighbor when you're both selling your apartment
Brick Underground articles occasionally include the expertise of, or information about, advertising partners when relevant to the story. We will never promote an advertiser's product without making the relationship clear to our readers.