Buy Curious
Buy Curious: Can suburbanites find a decent 2-bedroom on the UES/UWS of Manhattan for under $900k?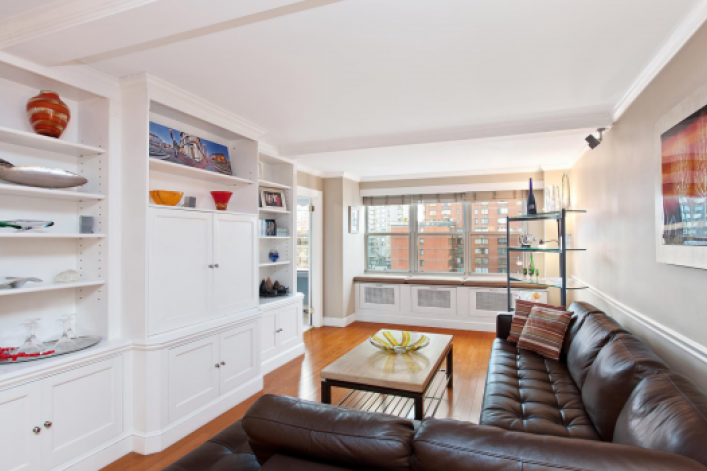 In this week's Buy Curious, broker Frances Katzen of Douglas Elliman Real Estate spells out what our would-be buyers—suburbanites looking for a 2-bedroom in Upper Manhattan—can realistically afford to purchase for $900k.
THE WISH LIST:
"My wife and I are finally planning to move back to the city after 25 years in the suburbs. We'd like to buy a 2-bedroom on the Upper East or Upper West Sides (we're willing to go to Harlem, too) for no more than $900k.
We'd love a condo if possible, but would be okay with a liberal co-op board as well."
THE REALITY:
Congratulations on your decision to move back to the most exciting city in the world! Of course, you'll have to keep in mind that after 25 years, a lot has changed.
In 1988, a 2-bedroom started at $600 per square foot on the Upper West Side and $550 per square foot on the Upper East Side.
Today, those numbers seem almost quaint. The UWS and UES have been fully redeveloped since then, and are two of the most sought-after neighborhoods in NYC, with 2-bedrooms regularly going for more than double those prices.
You may have to increase your budget if you're really set on living on the Upper East or West Sides. There is currently a record inventory low unseen in 12 years, with the UWS having a 4.8% vacancy rate versus the Financial District's 19% availability.
If you're willing expand your search, some of the upcoming neighborhoods that might be in your price range are Murray Hill, FiDi and Turtle Bay. Also, you might consider getting a 1-bedroom with an office, or forgoing a doorman building for a walk-up.
Please see below for several listings that are still within your price range and have two bedrooms. While we found one option that accommodates your desire for a condo, you may have to settle for a co-op, meaning you're in for an interview with the board, and if approved, will likely have to contend with a greater number of rules and restrictions. But sorry, we can't comment on the nature of any of these buildings' co-op boards. You'll just have to see for yourself.  
Here are a listing on the UWS that you might like:
Upper West Side 2-bedroom/1-bathroom condo, $825,000: This south-facing duplex at 28 W. 96th St. between Columbus Ave. and Central Park West has stainless steel appliances, a gorgeous decorative fireplace and rich-hued hardwood floors. It's within your budget and is a sponsor unit, meaning that the approval process will be swift and painless. It's also located in a charming brownstone with laundry in the building, and is a short walk from Central Park. Also, note that it's a walk-up, so if you were hoping for an elevator building with a doorman, this relatively no-frills place might not be for you.
If the Upper East Side is more your speed, try these on for size:
Upper East Side 2-bedroom/1-bathroom co-op, $899,000: Although this place at 401 E. 74th St. between York and First Avenue is currently set up as a 1-bedroom with an office, you could easily transform the office into a second bedroom. While it's at the high end of your spending plan, it also offers a number of amenities, including a 24-hour doorman, a live-in super, a community room, a roof garden and an exercise room.
Carnegie Hill 2-bedroom, 1-bathroom co-op, $850,000: Located at 1140 Fifth Ave. between E. 95th and E. 96th Streets, this lobby-level home has good bones, but is definitely in need of a facelift, so that extra $50k in your budget would probably end up going toward renovations. There's a large living room and two bedrooms that face the building's garden, as well as a windowed kitchen.
If you're willing to go a little further downtown, check these out:
Murray Hill 2-bedroom/2-bathroom co-op, $790,000: This place at 314 E. 41st Street between Second Ave and Tudor City Place offers a rare opportunity to own a large 2-bedroom residence with a formal dining area for under a million. If necessary, that dining area could even be converted to a third bedroom. There's also a doorman, a live-in super and a gym.
Turtle Bay 2-bedroom/1-bathroom condop, $799,000:  Although this apartment at 310 E. 46th Street between First and Second Avenues is currently configured as a home office with a sleeping loft, this 1,000-square-foot place can easily be converted into a 2-bedroom. There's a 24-hour doorman, a live-in super, laundry on every floor and a gorgeous roof deck. But the best thing about this place might just be the fact that there's no board interview as this is a condop with condo rules.
---
Buy Curious is a weekly column in which NYC real estate brokers help buyers develop a realistic search strategy. Want some advice on your search? Send us your wish list.  
Related posts:
Buying, renovating or refinancing next year? 5 mortgage trends to watch in 2014 [sponsored]
What 8 first-time buyers wish they had known
Here are the 7 most likely reasons you'll get turned by a co-op board
7 questions to ask about the building before you buy an apartment there [sponsored]
Everything you ever wanted to know about sponsor apartments but were afraid to ask
How to buy an apartment that's not for sale using PropertyShark.com [sponsored]
6 hurdles that can stand between you and a mortgage -- and what to do about them
7 things to consider before buying in a landmarked building
Top 12 questions New Yorkers ask their mortgage bankers [sponsored]
What I learned from 150 apartments before I finally bought one
Diary of a First-Time Buyer: 13 lessons learned after 60+ apartments, 2 attorneys, 3 brokers and 2 board applications
Brick Underground articles occasionally include the expertise of, or information about, advertising partners when relevant to the story. We will never promote an advertiser's product without making the relationship clear to our readers.