Buy Curious
Buy Curious: Is it possible to find a 3-bedroom in a kid-friendly neighborhood for under $1.3 million?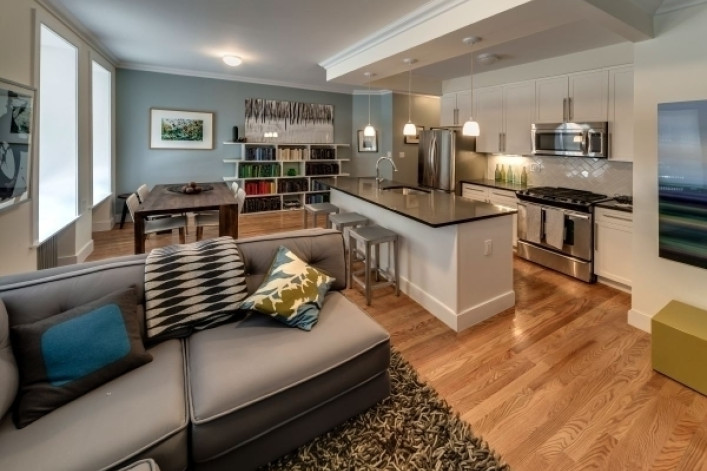 In this week's Buy Curious, guest broker Whitney Osentoski of City Connections assists a growing family looking to expand into a 3-bedroom apartment in a child-friendly neighborhood in NYC.
THE WISH LIST:
"My partner and I have one child and we're hoping to have another in the next couple of years. We're already starting to feel cramped in our (small) 2-bedroom apartment.
We'd love to upgrade to a 3-bedroom in a kid-friendly neighborhood like the Upper West Side, Upper East Side, Harlem or Washington Heights. Our budget is $1.3 million. Is that doable?"
THE REALITY:
To answer your question, yes, it is definitely possible to find a 3-bedroom in one of the four neighborhoods you mentioned for under $1.3 million. You may find that you are happier getting a place further north where you can concentrate on savings rather than pushing the budget. Or, if you'd rather live in prime Upper East Side or Upper West Side you may need to make some adjustments to your budget. I have therefore included a few listings that fall above what you wanted to pay.
Seeing apartments and neighborhoods will help you narrow things down. Do you want to be further downtown? Do you find that the East Side or West Side resonate more with you? Are you looking for the most possible square footage your budget affords you? You really need to get to know the four areas you're looking in to find out what works best for you. There is also that inexplicable, emotional "this is it" moment that many buyers experience when they enter the space they are meant to occupy. 
Harlem is very hot right now. Units in the South Harlem area are regularly going above asking price and open houses are garnering large crowds. I also feel that Harlem is likely to see the most appreciation in the years to come as it is continually attracting new businesses, new restaurants and is convenient both to Morningside Park and Central Park, as well as transportation. 
The other area that is likely to see a boost in price is the Upper East Side. The addition of the Second Avenue subway line is going to increase transportation convenience, so prospective customers will no longer be turned off by images of long walks to and from the subway.
Remember, you are in the driver's seat here. Despite the fact that it's a seller's market out there, you still need to decide what is most important to you and your family.
Here's a Harlem listing that might work for you:
If you find that you'd rather put down roots in Washington Heights, you should check out these places:
If your family would prefer to move on up to the East Side, here are some listings that you might like:
If you find that the West Side feels more like home, one of these places could be perfect for you:
---
Buy Curious is a weekly column in which NYC real estate brokers help buyers develop a realistic search strategy. Want some advice on your search? Send us your wish list. 
Brick Underground articles occasionally include the expertise of, or information about, advertising partners when relevant to the story. We will never promote an advertiser's product without making the relationship clear to our readers.