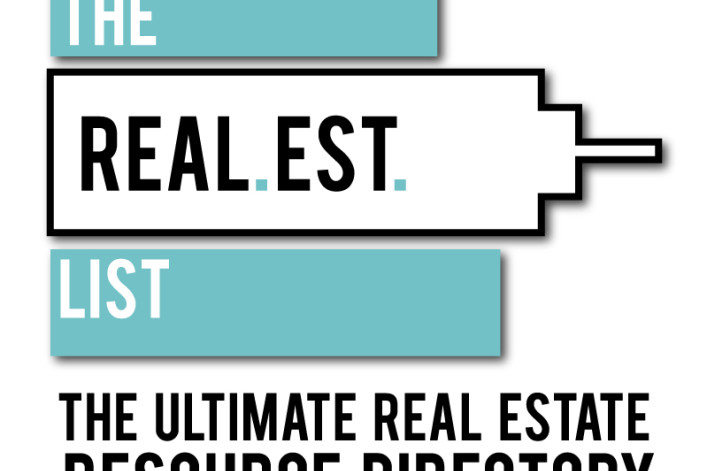 If you've got some spring cleaning to do, and you're dreading it, know that you have options. Like Genius Organizing—the subject of this week's Real. Est. List Spotlight Series—can help clear out your closets, de-clutter your home office, and make over your living space into the habitable, inviting place it was meant to be.
"I am a reformed clutterer so I can relate to how people in a disorganized situation are feeling," says Nicole Abramovici, a former television producer who founded Brooklyn-based Genius Organizing in 2006 after uncovering a hidden talent for organizing.
"I worked long hours and when I came home I tended to just throw stuff down. I knew I needed to change that before things got way too out of hand," she says, explaining that she understands all too well the shame people can feel when a situation that they themselves created gets so bad that they have to resort to an expert.
She and partner Julia Wright do not judge.
"We're really empathetic," says Abramovici, noting that she fully gets why it might be hard to part with a deceased relative's possessions or why you were simply too busy to realize that half the clothing in your closet hasn't fit you since a male Clinton wielded more political power in Washington than a female one.  
"I tell people that if you get rid of your dad's favorite tie, you aren't getting rid of your dad," says Abramovici. "You still have your memories of him."
During four-hour sessions (which can be purchased individually starting at $350, or in a package of three) with either Genius partner, you will learn how to prioritize your possessions according to your natural tendencies.
"It's de-clutter first, organize second," says Abramovici. "I let my clients be who they are," she says.
For folks who absolutely will not file paperwork immediately, she recommends In/Out boxes on their desks. No need to file anything away until the inbox is completely full.
For people who are slow to hang up clothing, she proposes putting a coat rack in the corner of a bedroom where those clothes can be neatly hung up away from the fully clean ones.
Genius can help revamp a single closet, a room or an entire apartment, and they service Brooklyn, Manhattan, Westchester, Long Island and Northern New Jersey.
Abramovici firmly believes that lives can be transformed through organization.
"You can move ahead with projects you haven't been able to pursue due to being impeded by clutter, have more time for your family, and be proud to have people over," she says, mentioning that it's not uncommon for tears and hugs to immediately follow a successful session.
"Besides, New York City ought to be less about the stuff you compile than about the rich experiences you can have outside your apartment."
How it works
If you feel like you're drowning in your belongings, call Genius and let them know. Make an appointment to have Abramovici or Wright come in. Schedule a single four-hour session (starting at $350) or buy a package of three four-hour sessions and save $150. 
First, one of the two Genius organizers will help purge a room of clutter and order items into three categories: keep, toss or donate.
If you prefer to sell some of your possessions rather than tossing or donating them. Genius will sell high-end, designer items for them on eBay for 35 percent of the final profit.
After the initial purge, it's time for the organizing to begin.
"You need to use the actual storage spaces in your home as your parameter," says Abramovici. "Feel free to fill your closet bar with clothes. But if it gets full, don't hang something on your exercise bike. That is the moment you create clutter."
During sessions, Abramovici and Wright recommend additional storage tools from affordable places like The Container Store or IKEA that the client can purchase. If you have no time for shopping, they will do it for you, bring it back to your home, and put your things away.
While both of Genius Organizing's principals are equally organized, they differ slightly in their approaches. Abramovici typically works with clients who are eager to de-clutter but reluctant to part with physical papers, and shows them filing systems that get the piles out of the way.
Wright, on the other hand, encourages customers to go paperless, helping them set up bill pay online and showing them how to use other time-saving digitizing tools. She regularly scans stacks of papers and photos so that people can toss hard copies, but retain the memories.
If a client has a particularly cumbersome load of papers, Genius charges $30 per hour for additional scanning.
"Some people's closets look like stores when we're done," says Abramovici. "Their desks are immaculate. They have bags of stuff to donate to charity. It's a win!"
In addition to general organizing, Genius also does pre-moving purges, helping clients part with unneeded belongings before relocating. They then help you pack up your stuff and unpack in your new place after the move.
For those who need guidance but feel they can do the physical work themselves, Genius also offers a one-hour consultation. For a $100 fee, Abramovici or Wright will tour your home, offer advice on changes to make, give storage item recommendations and leave you prepared to start and finish your own organizing project. 
Tips for getting (and staying) organized
A little bit of maintenance goes a long way: "You can do five minutes of work each evening instead of eight hours of work with us," says Abramovici. Put your clothes away after work instead of tossing them on the floor. Fold your laundry immediately instead of leaving it in the basket. Throw away your junk mail as it comes in. You may have to force yourself at first, but it'll eventually become a habit.
Reduce the amount of paper that enters your home: Avoid taking receipts. Go paperless with bills. And cancel subscriptions to magazines that tend to stack up unread on your nightstand. If you don't have clutter, you can't get cluttered.
Make kits: Keep related items together so as to make your life more efficient, advises Abramovici. Put a towel, a blanket, some sunscreen and a hat into a beach bag. "With this kind of advance prep, you can jump out the door in two minutes and head to the beach instead of searching for each of these items individually," she says. Abramovici also tells clients to keep twine and scissors in their recycling bins to speed up the newspaper-binding process.
Dual-purpose furniture: Buy an ottoman with interior storage space or a bed with a mattress that lifts up to reveals storage space inside so you can hide the books that don't fit onto your shelves or your son's prized collection of board games, counsels Abramovici. "You can multi-purpose furniture, and re-purpose storage items," she says, noting that she's even taken clear plastic shoe bags and turned them into toiletry-holders for customers who lacked adequate space to store shampoo.
---
Check out The Real.Est. List, the ultimate real estate guide and resource directory for all those who buy, rent, sell or dwell in NYC. Want to get listed and put your business in the Spotlight Gallery? Click here to get started or email us.       
Brick Underground articles occasionally include the expertise of, or information about, advertising partners when relevant to the story. We will never promote an advertiser's product without making the relationship clear to our readers.