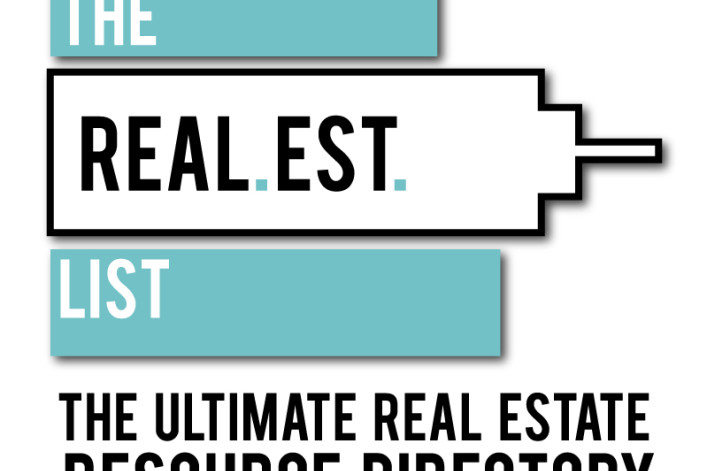 You recycle your newspapers and your glass bottles, bike to work when you can, and pay all your bills online. You're doing your part to help the environment. But you want to do more.   
Just in time for Earth Day (which is next Monday, by the way), Green Depot—the subject of this week's Real. Est. List Spotlight Series—wants to show you how.
Going green doesn't have to be daunting, says Green Depot marketing manager Susanna Schultz.
"You don't have to throw out everything in your apartment," she says. "That's not exactly sustainable. But it's easy to switch stuff out as you go." (See below for specific suggestions.)
Green Depot was founded in 2005 when former MTV executive Sarah Beatty faced a mold contamination scare after remodeling her Manhattan apartment.
While it was eventually determined that there was no mold, the event did serve to make Beatty more aware of concerns about indoor air quality and interested in building materials that would emit fewer toxins into the environment. While trying to find healthy, sustainable alternatives to typical building materials, Beatty discovered there were no local suppliers for what she was looking for. And with that, Green Depot was born.
Initially, the company simply supplied environmentally-conscious building materials through its showroom and warehouse in Brooklyn. The year 2009 saw the opening of its 3,500-square-foot flagship store on the Bowery, where it sells hundreds of eco-friendly products ranging from non-toxic cleaning supplies to organic crib sheets to odorless paints.
In 2011, the firm acquired Ecohaus, a Seattle-based green building supply company, and now has 10 retail locations in Seattle, Portland, and Philadelphia, among other places, as well as 13 distribution centers across the country. The company moved its base of operations to Seattle shortly after the Ecohaus takeover.
Green Depot, which touts itself as the leading supplier of sustainable building products in the U.S., has supplied building materials for Starbucks locations nationwide, for Amazon's corporate offices in Seattle, as well as for the U.S. Capitol Building in Washington, D.C.
And if even Democrats and Republicans can agree on the virtues of Green Depot products, you can too. "You can feel confident about everything that you buy at our store," says Schultz. "It's been vetted. You don't have to worry that it'll be problematic for your family's air quality."
What makes an item green?
Green Depot uses an icon system to explain to consumers why a particular item is green. The company gathers information on product composition from manufacturers, then checks the ingredients against databases of chemicals that are harmful to humans or the environment. If it passes muster, a product will then receive one or all of these five icons:
Conservation: Does it promote preservation of natural resources? Will it last longer than mainstream alternatives and reduce the need to replace worn-out products with new ones?
Local: Was it manufactured or assembled within 500 miles of the store? This cuts down on fuel costs, as well as supports local job growth.
Energy: Does it help you save energy? If so, it'll get the Energy icon stamp of approval.
Air quality: Conventional building materials contain toxins that seep into the air, resulting in poor air quality. Green Depot aims to sell products with zero or low levels of Volatile Organic Compounds (VOCs). Other products that get the Air quality icon include those that filter pollutants from indoor air, and those that help people identify mold and allergens in their homes.
Responsibility: This icon is awarded to products made by socially responsible companies who improve environmental and safety performance at their factories, and make meaningful contributions to their communities.
For greener living (easily):
Switch out your household cleansers: Typical household cleansers can contain some "pretty unhealthy ingredients," says Schultz. Formaldehyde (in spray and wick deodorizers) is a respiratory irritant and possible carcinogen. Chlorinated phenols in toilet bowl cleaners can be harmful to the respiratory and circulatory systems. And nonylphenol ethoxylate, which is found in many laundry detergents and all-purpose cleaners, is actually banned in Europe since it biodegrades into more toxic compounds.Switch to healthier alternatives like Green Depot's namesake brand that features biodegradable, non-allergenic and low-odor all-purpose cleaners ($3.95-$4.95), dishwashing liquids ($5.95), glass and window cleaners ($3.95-$4.95), and tub and tile cleaners ($4.95). All come in reusable 32-ounce bottles that can be refilled at Green Depot locations for just 12 cents an ounce. 
Buy a water filter: Rather than buying bottled water every day, "try to reduce your plastic use as much as possible," says Schultz. Get a water filter and a refillable bottle and drink up without the guilt. Or pick up a Bobble water bottle with a built-in filter for just $9.95.
Zero-VOC paint: Volatile Organic Compounds (VOCs) in most mainstream paints can irritate the eyes, nose and throat and cause headaches and nausea. Some are even carcinogenic. Green Depot sells zero-VOC paints like Ivy Coatings ($32.95 a gallon and up), which dry quickly and don't emit any harmful odors.
Redecorating: Looking for a new area rug? "Try something made from natural fibers like wool, jute or sisal," suggests Schultz, noting that they don't contain the toxic chemicals that rugs made from synthetic materials do. 
Remodeling: If you want to replace your floors, Schultz suggests Foundations Bamboo Flooring (prices start at $3.59 per square foot). "Bamboo is a rapidly renewable resource," she notes, adding that the line is manufactured with no-added-urea-formaldehyde (NAUF) binders, (meaning that they're made without the fume-producing urea formaldehyde found in most adhesives) and finished with a low-VOC, water-based finish.
---
Check out The Real.Est. List, the ultimate real estate guide and resource directory for all those who buy, rent, sell or dwell in NYC. Want to get listed and put your business in the Spotlight Gallery? Click here to get started or email us.       
Brick Underground articles occasionally include the expertise of, or information about, advertising partners when relevant to the story. We will never promote an advertiser's product without making the relationship clear to our readers.